Littleport Dental Surgery
Littleport, Ely, Cambridgeshire
BDS (Lond), MJDF RCS (Eng), PG Cert Dent Ed (Cambridge)
Littleport Dental Surgery
11 Granby Street
Littleport
The Educational Supervisor: I gained my dental qualification in 2007 from Guys, Kings and St. Thomas'. After completing my vocational training placement I undertook various Max-Fax Senior House Officer posts at Luton and Dunstable Hospital and Rotherham Hospital. I bought my first dental practice 2 years after completing VT and have been an Educational Supervisor since 2012.  I feel I have a lot to offer a newly qualified dentist, not only from a clinical point of view but from an entrepreneurial aspect as well. I have also completed the Post Graduate Certificate in Dental Education at the University of Cambridge, which has helped me become a better educator to my foundation dentist. I have a day when I am on site without seeing my own patients and on that day I tend to devote alot of chairtime to the FD, scheduling in joint procedures like difficult extractions or preps.
Outside of my business I enjoy playing 5 a side football, cooking, skiing and am father to 3 beautiful girls!
The Practice: Littleport Dental Surgery is a busy mixed NHS and Private practice with four dental surgeries. We have three part time dentists, a hygienist, a practice manager, two receptionists and five dental nurses.The practice has been totally refurbished with the installation of a new reception and waiting area, decontamination room and all the rooms have recently been renewed with new chairs and equipment. We offer all types of treatment within the practice and have a long-established respected reputation within the local community that we strive to uphold. There is plenty of free off-street parking and we are walking distance from the quaint town centre. We have recently invested in the iTero scanner which allows us to digitally take impressions and offer invisalign treatment. We operate a 2 week rota and the FD working hours are between 8am to 5:30pm. Which means that week 1 the FD works 3 days and week 2 it is 4 days of clinical dentistry. Other than the FD, there will always be 2-3 other dentists on site at any one time so it means the FD will never be left unsupported, in the event that the ES is on annual leave. All the associates have been previous FDs at the practice so they are familiar with the training year and provide alot of support both clinically, as well as with the non-clinical tasks the FD will be required to do through the year like Foundation skills, audits and the portfolio. All our nurses are qualified or mid-training and the FD will always have an experienced dental nurse assisting them chairside. The FD will start the year with 45 minute long check-ups and can dictate how long they want for treatment and this will gradually shorten as the year goes on.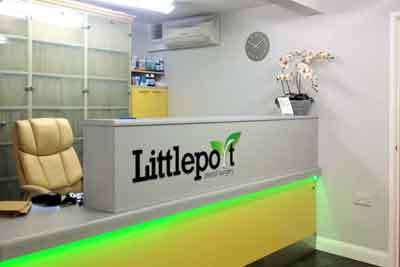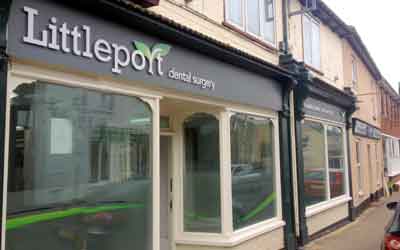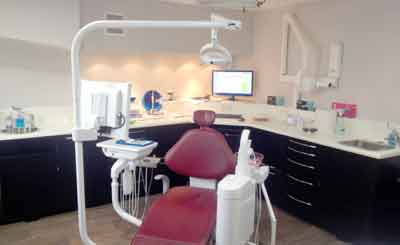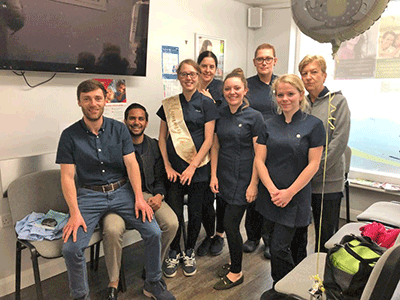 The Area:  Littleport is a picturesque village close to Ely, Cambridgeshire. The local train station is walking distance from the practice and there are excellent train links to London, Cambridge and King's Lynn and Peterborough. Amiras himself lives in Cambridge, as have many of our previous FDs, and the daily commute is 40 minutes by car.
We are the only Dental Surgery in Littleport, which places us in a unique position and have become a respected pillar of the community. This also means that we have an abundance of patients coming through our door, and it has never been a problem for all of our previous FDs to be exposed to all kinds of dental work including crowns, bridges, dentures and surgical extractions. We have always met, often exceeded, all the quotas placed upon the FD during the year.
 Other Points of Interest: 
We have all the latest equipment and materials on site including a computerised record keeping system, in-surgery digital xrays, an OPG, 2 rotary endo systems, surgical equipment and a digital intra-oral scanner, and the FD is allowed to use it all from very early on. I want for the FD to be not just be clinically competent in the basics of clinical dentistry but more than that, be at the forefront of the techniques and developments that are happening in dentistry and be exposed to new ideas, equipment and materials. By the end of the year our aim is for you to be able to be so competent and functional that you could walk into any associate job you want, maybe even one within our own practices.
Please review our NHS choices comments section to appreciate the positive value we bring to our community.
The team has a varied skill mix, in terms of their strengths, and we have team members that do implants, short-term orthodontics, extremely impressive cosmetic work and surgical extractions. All of our dental associates are our previous FDs, please follow us on social media to get a feel for our team. Shivam Patel @drshivampatel (instagram) FD at Littleport Dental Surgery 2015-16, nominated for Aesthetic Dentistry Awards 2019 for the best composite smile makeover.
We regularly socialise out of the practice as a team, enjoying dinners out, laser tag and dragon boat racing!