Chrysalis Dental Practice
Chrysalis Dental Practice
The Educational Supervisor: For full details go to the practice website at: http://www.chrysalisdentalpractice.com/
We are very experienced team  with lots of enthusiasm, motivation and a sympathetic, caring attitude. We are very keen in developing newly qualified graduates into people who can survive in general practice and enjoy it at the same time.  We wish to share all our knowledge and experience with the new FD and in return gain a new friend and colleague. We have been shortlisted in the previous years for the Best Support Team in the UK Dental Awards. We have immense experience in sedation, implantology, crown and bridgework, cosmetic dentistry and endodontics. Other colleagues interests are periodontology, hypnosis, prosthetics and paediatric dentistry and would encourage the FD to learn by assisting us in all our cases. We openly encourage positive criticism about the practice to enhance the smooth running. This we feel will bring a  feeling of belonging to the team.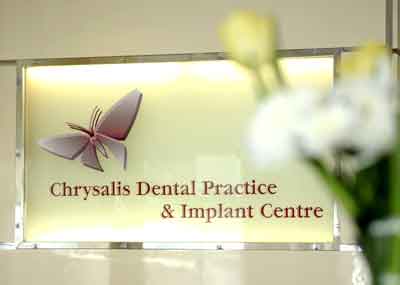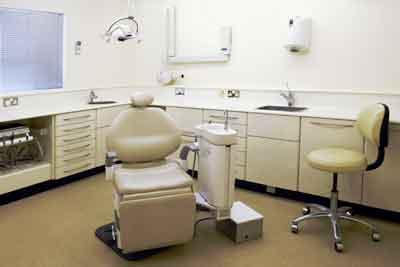 The Practice:   With all trainees, we operate an open doors policy and we encourage our trainee to come to us for advice and help. We actively encourage interests in other areas of dentistry that will broaden your experiences. We harbour a real ethos of postgraduate education. Virtually all the associates have gained the MJDF. One has just completed a year programme in Implantology .Another is just about to finish the Diploma in Restorative at the Royal College of Surgeons, and has already gained the MFDS. Our group also has an Oral Surgeon. He accepts referrals from other practices .He would be happy for the VDPs to assist in his day lists. We hold regular post graduate tutorials with one of the dentists explaining a new technique or a summary of a course that they may have been on. We are soon inviting outside speakers. We are able to offer the latest in dental materials including Gradia with over 35 shades and tints including pink gum composite for the demanding cases.
You will be able to assist regularly in advanced surgical cases including sinus grafts and block grafting. Orthodontics is another area which we wish to develop the VDP and you will be able to gain experience in Invisalign, Six Months Smile and Inman aligners.  We practice intra-venous sedation with trained sedation nurses and you would be taught this too. We also wish to encourage a business acumen in the FD. In the later part of the year we set a small project to create a business plan for a new business and teach the business skills needed to own and run a practice and other related business outside dentistry. We have a year filled with structured tutorials that we have planned. The tutorials are conducted in various formats including  one to one teaching, hands on practicals, didactic and problem based learning.
Some of the topics include:-Rotary Endo, Complications with extractions, Carbon fibre bridges, Precision Attachments, Cosmetic Smile design, Periodontal surgery, Communication techniques, Facial rejuvenation, Crown lengthening, Bleaching techniques, Buying a practice, Work-life balance, Dento-legal cases, Photography, Occlusal rehabilitation, Private dentistry, Radiology, Time management, What makes a good practice owner and Stabilization splints.
Other Points of Interest: We regularly go for meals together. But our forte is running practice theme events. These are some of the events the practice has undertaken. Salsa Dancing, Snowbaording, Surfing on a Wave machine, Line dancing, Bollywood dancing,70- disco, Old School Disco, Rock and Roll night and a Karaoke night. We are planning rock climbing for our next event.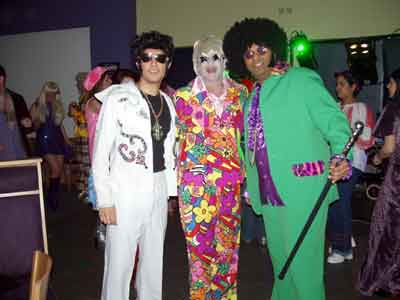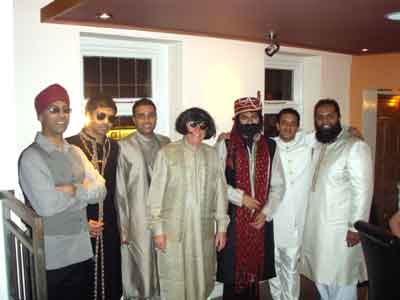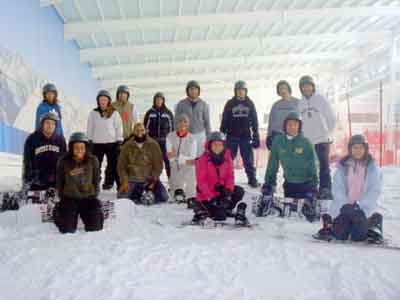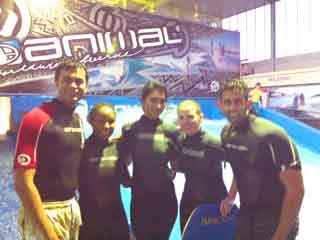 What we are looking for:
A friendly, easy going individual with a good sense of humour, yet wishing to attain a high level of clinical standard in an ethical environment.
Motivated and hungry for knowledge, yet enjoy it all at the same time.
Someone keen to carry on the learning process and possibly start work towards the MJDF.  We would encourage you to join a local dental study club to help you. 
What our past FDs say about our practice: "I currently work as an FD in Bedford and Watford. I work Mondays and Wednesdays in Bedford, and Tuesdays and Thursdays in Watford. This post has given me a valuable insight into how to integrate into two different teams effectively and to build good working relations with different sets of staff. During my DFT year I have had the opportunity to improve my skills in basic dentistry such as endodontics, crown preparation and direct restorations. I have also had the opportunity to use rotary endodontics, performed internal and external bleaching as well as conducting several surgical extractions. The advantage of this role is that by working in Bedford I was able to assist on implant placements every fortnight, with tutorials given on topics relevant to implants. Furthermore, I have had tutorials every week covering all aspect of dentistry where we look at articles and use the experience of our trainer to supplement learning objectives. I have thoroughly enjoyed my DFT experience at Chrysalis Dental Practice and would recommend this post to any potential applicant. This post stands out due to the experience that can be gained by observing advanced dental procedures but also the pleasant practice environment that is present in both Watford and Bedford."  - Raj Patade 
"I currently work in the Watford practice at Chrysalis. Initially, I was apprehensive about leaving university to start work in practice, but the staff members here have made that transition extremely easy. The practice is extremely busy, which I have found advantageous as I have gained an immense amount of experience, in a wide variety subject areas. As a result my diagnosis, treatment planning and manual dexterity skills have been heightened. Overall I would recommend a  DFT post at Chrysalis to anyone, as the entire team has been a blessing to work with."  - Sheena  Patel