Kyrle Street Dental Practice
BDS (Wales), MSc Foren. Odont. (Dist.)
Kyrle Street Dental Practice
The Educational Supervisor: I graduated from Cardiff Dental School in 2000 and did my VT training here at Kyrle Street with Will Hanks. I have enjoyed working here as an associate within the NHS ever since as part of a close knit, experienced team. I enjoy and feel confident with MOS due to working for 8 years as a Clinical Assistant at the Oral and Maxillofacial Department at the Hereford County Hospital, finishing in 2014 after having my second child.
I achieved my MSc in Forensic Odontology in 2011, and I assist the Coroner when required in formally identifying the deceased from dental records. I am also a member of UK DVI and get called as member of a larger team of Odontologists to help with identifications on a larger scale, such as the Grenfell Fire Disaster in 2017.  I am committed to post graduate education and have recently completed a year course in Implantology. I am currently placing implants alongside my mentor in Cardiff and will soon be placing implants and restoring them at Kyrle Street. I have recently completed a Botox and fillers course with Oris Medical and currently enjoying developing my practice in this area.
I have a young family and I enjoy spending weekends with my husband and children in the beautiful Herefordshire countryside. I love cooking and socialising with friends and family.
The Practice: Kyrle Street Dental Practice is a professional but informal 7 surgery ground-floor practice and is part of the Rodericks group. We work predominantly under the NHS but we provide aesthetic dentistry and implants on a private basis. We have the TF adaptive (Sybron Endo) rotary endodontic system, intra-oral dental radiography and a central sterilisation room with washer disinfectors. Upstairs we also enjoy the convenience of an independent crown and bridge laboratory. We have 2 staff rooms and a pleasant outdoor space that we use for informal peer review and lunch time relaxation. Our team of dentists are very approachable and experienced with a wealth of knowledge to share. Simon Harrison has recently completed the Tipton Restorative Course, Helen Hopkins has got experience as an orthodontic practitioner and Will Hanks has had previous experience as being an ES and also has been placing implants for the last 10 years. 
Everyone at Kyrle Street is very friendly. We all enjoy social gatherings as a practice, whether it is to welcome our new FD, for a Christmas party or for birthday drinks for a staff member on a Friday after work.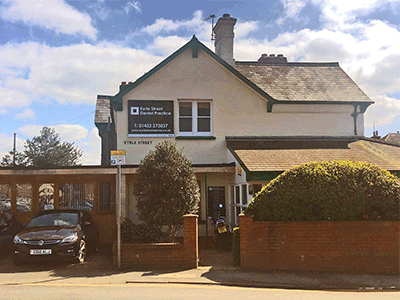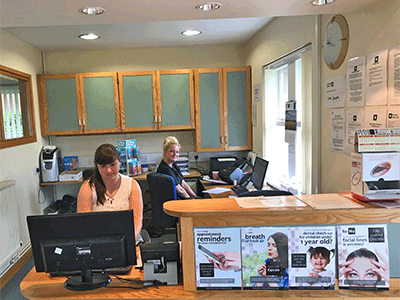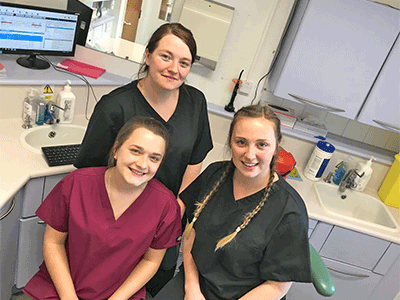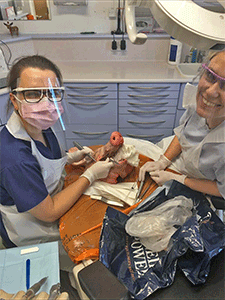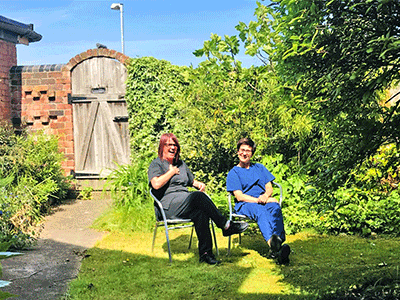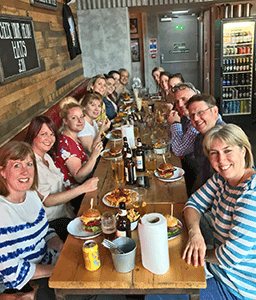 The Area: We are located 5 minutes walk from Hereford City Centre and Hereford Bus and Railway Stations. Hereford is 45 minutes drive from Worcester and 1 hour 15 minutes from Birmingham, Cardiff and Bristol. The rail links from Hereford are good but it would be advisable to have a car. Hereford is a small historic city situated on the River Wye. The river is used widely for sport and leisure in Hereford and we have Hereford Rowing Club and Hereford Kayak Club located on its banks. Hereford has many sports clubs including tennis, squash, golf, football and rugby to name a handful.
2 miles out of the city centre in any direction and you are in the beautiful Herefordshire countryside. There are several running, cycling and triathlon clubs which you could join that all take advantage of this. If you are not so athletic you could explore Herefordshire's famous black and white villages and country pubs. 
Hereford has several gyms and health clubs as well as leisure centres. We also have 2 indoor climbing walls, ten pin bowling and go-karting.
Hereford City centre has several pubs and clubs and has a thriving independent food movement focussing on fresh and locally sourced ingredients and produce.
Other Points of Interest: We are a Prototype practice (blend B), which means we focus more heavily on prevention. Our contract relies on maintaining a certain number of patients on our list and achieving an agreed number of band 3 courses of treatment. Our FD works on the same computer software (Software Of Excellence) as the prototype, but will work within the standard UDA system. The FD will be taking over an established list from last years' FD. The FD will have the opportunity to get a wide breadth of experience in all disciplines of general dental practice.
Our current FD has thoroughly enjoyed her time at Kyrle Street and has commented how important the 'socials' are, and how well supported she has felt by the whole team not just by her ES.