BDS (Lon) LDS RCS (Eng) MBA, PG Dip (mentoring) (UCLAN)
76 Quinton Road
Cheylesmore
The Educational Supervisor: ​Ronak Osman is the principal dentist of Face Dental and he has been practicing dentistry in Coventry since graduation from the London Hospital Medical College in 1985. His clinical special interest is in orthodontics and his other interests are in the business of dentistry and mentoring and professional development of the dental team. He has been an Educational Supervisor for over 25 years. Outside of clinical dentistry, Ronak loves spending time with his family and he has an interest in sports and travel. He is active in dental politics having been a long standing member of the Local Dental Committee and British Dental Association. He reads extensively on personal development and is a keen philanthropist.
There are two FDs at the practice and the second ES is Ditesh Panchal. He graduated from Birmingham in 1992 and has been working at Face Dental since 1994 as a senior associate dentist carrying out general dentistry and has a special interest in cosmetic and restorative dentistry. He is an experienced Educational Supervisor.
Over the years he has undertaken many postgraduate courses and developed an interest in smile makeovers and creating a good, functional dentition for patients with broken down and missing teeth.
The Practice: Face is an established practice in Coventry, offering both private, NHS treatment and capitation plan basis. We are committed in encouraging preventative care, offering our patients the very best techniques and keeping abreast of the changes in modern dentistry. 
The practice is situated in a residential area of Coventry and is orientated in providing a relaxing, family environment.
We have eight treatment rooms which are state of the art, maintained to the highest of standards and have a dedicated instrument decontamination room. We are fully computerised for dental records and practice management with digital intra and extra oral radiography and for transmission of NHS claims. The practice undertakes treatment with Itero scanner for orthodontics, prosthodontics and implants.
The team consists of Practice Principal with a special interest in orthodontics and business of dentistry, senior performers with special interest in implants and cosmetic dentistry, hygienist, therapists, associate dentists and foundation dentists.
Face Dental provides orthodontics, facial aesthetics, implants, restorative, endodontic and periodontal care at a specialist level. The practice ethos is based on teamwork and continuous professional development. The practice is managed by a full time qualified dental practice manager.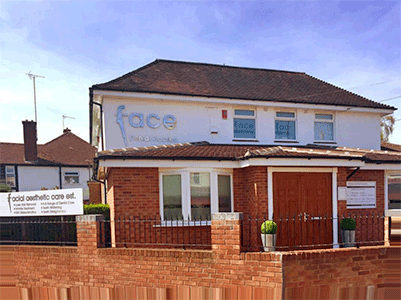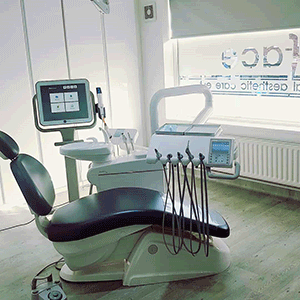 The Area: The practice is situated in an affluent suburb of Coventry. We are located in the heart of the community of Cheylesmore, by a parade of shops and Quinton Pool. The practice has its own private car park with parking also available on Quinton Parade.
Face Dental is easily accessible by train as we are only 10 minutes walking time from the main railway station and 15 minutes from the main bus station and we are also on the main arterial road routes into Coventry from the M69, M40, M6 and the A45.
Other Points of Interest: ​Ronak's clinical special interest is in orthodontics and facial aesthetics and his other interests are in the business of dentistry and mentoring and professional development of the dental team. He is a registered mentor for the West Midland Deanery.​
Ditesh Panchal has a certificate in restorative dentistry which he completed in 1997. He achieved his Masters in General Dental Practice from the University of Birmingham in 2017, in which he has learned many advanced techniques in the restoration of teeth.
The practice has been a training practice for over 25 years with two FDs for most of those years making it a very stimulating a satisfying place to undertake DFT.