Hillfields Dental Surgery
Hillfields Dental Surgery
21 Berry Street
Hillfields
The Educational Supervisor: Samir qualified in 2002 from the Rajiv Gandhi University of Health Sciences, Bangalore, India. He then went on to complete his MFDS RCPSG while working as SHO at the Craniofacial Surgery Centre in SDM Dental College & Hospital, Dharwad, India. Samir then moved to Dubai where he worked as a General Dental Practitioner before moving to the United Kingdom in 2006. Since then Samir has been working in the NHS and in 2012 he took over as the Principal Dentist at Hillfields Dental Surgery, Coventry. He has been a Educational Supervisor since 2016 and Is very keen on teaching young graduates. He is an Examiner and tutor for the MFDS exam conducted by the Royal College of Physicians & Surgeons of Glasgow and also an Examiner for the Overseas Registration Exam conducted by the GDC. Samir has a special interest in Orthodontics and has done the Certificate course from Warwick University. He regularly attends courses on Orthodontics & Implants while looking after a large list of NHS and private patients. Samir has an Open Door Policy and his FD's are free to drop in to his surgery or call him any time they need his advice or assistance.
When he's not at work- Samir loves to travel and has most likely already planned his next trip. He likes to keep fit and lately he has been spending more time on his exercise bike and gardening. 
The Practice: Hillfields Dental Surgery is an extremely busy NHS practice and has been established for more than 25 years enjoying a large and loyal patient base. The surgery has 3 dental chairs and is computerized with digital x-rays including OPG machine, Rotary Endodontics and Oral Surgery/ Implant Motor. The surgery is located in a residential area of Hillfields which is a diverse and multi-cultural area and has strong ties with the local business and community. There is ample car parking available on the side streets around the practice.  We consider ourselves as a Family Dental Practice with a strong emphasis on Preventive Dentistry. The ES is supported by a 2 Associates who have also completed their DFT at Hillfields Dental Surgery.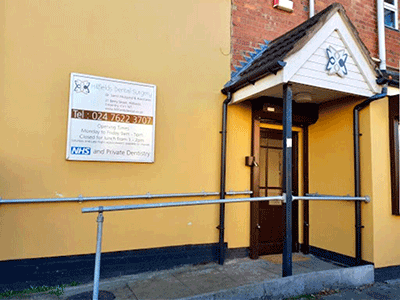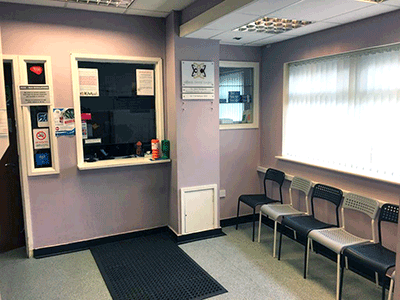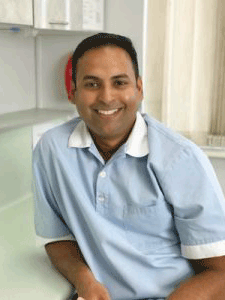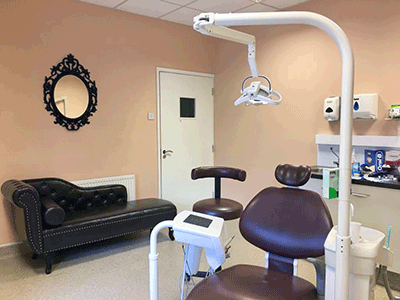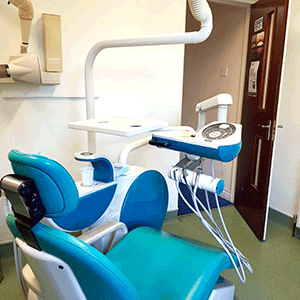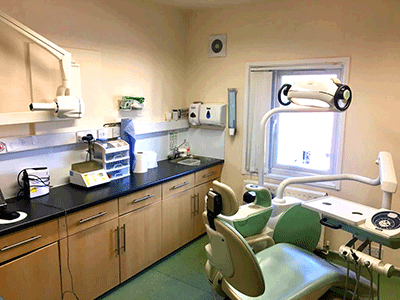 The Area: Hillfields Dental Surgery is very close to Coventry town center and is within walking distance of the Main Bus station.  The surgery sees many new patients every day due to excellent word of mouth and strong goodwill. The surgery also attracts many students from Coventry University as the University and its student accommodations are in the vicinity. Hillfields Dental Surgery is an exceptional FD training practice due to the high-needs demographic which gives exposure to an abundance of cases, particularly Endodontics and Oral Surgery. Due to the nature of the practice, you can expect to over-achieve easily in both UDA's and clinical targets/ experience.
Other Points of Interest: Samir is very passionate about teaching and has a gathered vast clinical experience over the past 19years working in different environments and countries. We believe Hillfields Dental Surgery offers the FD a wide range of experience which ensures they are confident to work independently in General Dental practice by the end of their DFT year. The practice has also had 2 of its FDs win the Best DFT Audit Project. The FD is encouraged to carry out all aspects of General Dentistry including Restorative work. Since it is a high needs area there is ample opportunity to carry out crown and bridgework & Full/ Partial Prosthetic Dentistry.
Our current FD -  when asked to feedback on her training experience commented - "Hillfields Dental Surgery has offered me experience like no place else and has helped me grow into a well-rounded dentist, ready to face any challenge. Support and help is always available, an aspect which is vital for a successful FD year.