Pennington Dental Stratford
Stratford Upon Avon, Warwickshire
BDS BSc (Hons), Masters Adv GDP,
Pennington Dental Stratford
Suite A Elta House
Birmingham Road
Stratford Upon Avon
CV37 0AQ
The Educational Supervisor: Fuz began practice ownership in 2001 after completing FDT in Coventry the previous year.  Fuz has a great deal of experience having qualified with honours in Human Anatomy in 1996 and BDS in 1999 and having completed numerous courses including diplomas in Periodontics and Restorative Dentistry at the Eastman, an Implant Diploma at Sheffield and Dental Law and ethics Certificate from Bedford as well as latterly a Masters in Advanced General Dental Practice (Restorative) in 2018 from Birmingham.
 Fuz has a keen interest in prevention as the core of a minimally invasive practicing ethos and believes in a team approach to dental care.  He feels his role is to mentor the successful FD in the practicalities of dental life as well as nurturing an love of delivering care to patients, helping them keep their teeth as healthy and functional for as long as possible.  Fuz looks forward to welcoming you to the practice and promises a year of learning, growth and development in all aspects of dentistry as well as setting the stage for your continued enjoyment and guiding you to appreciating your own vision of the dentist you would like to become. 
The Practice: Fuz was fortunate enough to buy a small practice in Kenilworth in 2001 that kick started Pennington Dental and he set up Pennington Dental in Stratford Upon Avon (PDSt) in 2010 as a new NHS site, then within the health centre on Arden Street.  In December 2019 he and his team successfully relocated the practice into a brand new purpose built ground floor premises comprising a consult/study room, office, clean and dirty decontamination rooms, kitchen and 4 clinical rooms along a prominent position on a very busy road leading into the town centre a few minutes walk away.  The patient population is quite diverse and will provide the range of treatments needed to develop a well rounded GDP, including full mouth dentistry as well as the more simple single restoration cases. The practice boasts the usual digital radiography and rotary endodontic equipment including large flat screen TVs in each treatment room for effective patient communication and co diagnosis discussions and has a team of staff dedicated to their continual growth as well as that of the practice.  The practice is located on the edge of Stratford Upon Avon town centre with a large Health Centre a few minutes walk away and a residential populations that increases year on year with new homes being built close by.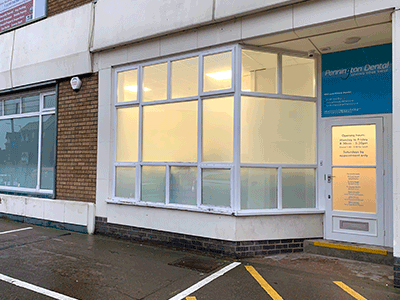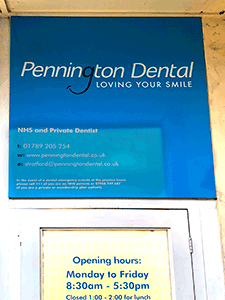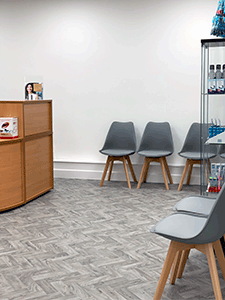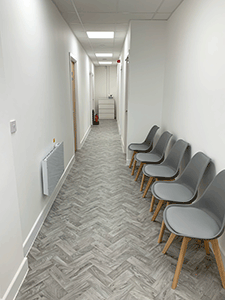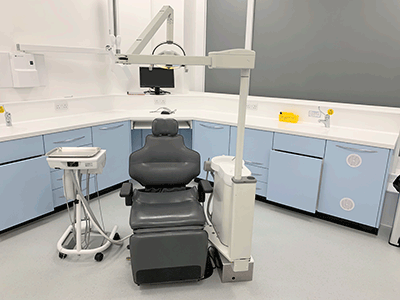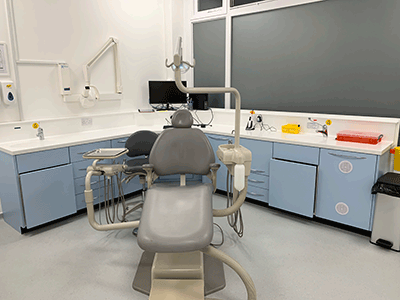 The Area: The practice is accessible by car from the M40, A46 and there is local parking nearby, it is also10 minutes walk from Stratford train station that provides excellent transport links into Solihull, Birmingham. Leamington, and Coventry.
Stratford Upon Avon is a cultural gem of a town and is known the world over for its literary historic significance as the birthplace of Shakespeare. It is an incredible place to live with a refined night life and gourmet restaurants galore being accessible from a great number of local conurbations.
Other Points of Interest: Stratford Upon Avon receives approximately 2.5 million visitors annually, and they all cannot be wrong,  drawn from all over the world principally to pay homage to Shakespeare and to enjoy the Royal Shakespeare Company performances and those in the adjacent Swan Theatre, they are part and parcel of the town.  Stratford is a truly picturesque town that is quintessentially English, and boasts some wonderful eateries,  golf courses and outdoor activities are plentiful.