BDS MJDF PGHealthEdForHealthProfessionals PGDipConSed
The Educational Supervisor: The Educational supervisor has been an Educational Supervisor since 2006 and is the principal at the practice. Her passion for training has lead her to complete a formal qualification in teaching health professionals. Manni has also taught undergraduate students at Kings College London and therefore has a grasp of the teaching at dental schools and strengths/weaknesses of undergraduate students to post graduate trainees. She has 22 years of experience in general dental practice. As well as teaching  and general dental practice she has a keen interest in Concsious Sedation. She is an elected member of the Local Dental Commitee and the honarary secretary/ Board member of the Society for Advancement of Anaesthesia in Dentistry,SAAD. 
All previous trainees have successfully completed their training year. Often they have stayed on at the practice to become associates, some have gone on to do Dental Core Training and one went on to work for Community Dental Services. 
 
Outside of dentistry, Manni is bringing up three children and looking after an energetic puppy. Hobbies include: spin cycling, HIIT training, Weights, gym, traveling, cooking and  a recent interest in gardening………. not sure how long that will last!!
The Practice: The practice is in a purpose built building with 7 surgeries, separate clean and dirty decontamination rooms, opg, digital radiographs and fully computerised. All surgeries are modern, well equipped, air conditioned and installed recently. It is part of a health centre with medical doctors and a pharmacy onsite. We are fortunate enough to have extensive communal areas including a separate staff common room, kitchen, seminar room and shower facilities. The team consists of 6 dentists, dental nurses, managers, receptionists and a specialist dentist. The team is very friendly and welcoming and has always been very supportive of the foundation dentist. 
They regularly socialise with each other, for example celebrating birthdays, weddings, Christmas parties and 'bring a dish'- it was quite a banquet! Currently we are planning a trip to Drayton Manor Park, the seaside and hope to attend ' The Greatest Showman' at Ricoh arena at Christmas.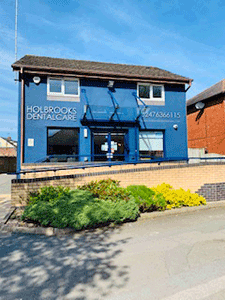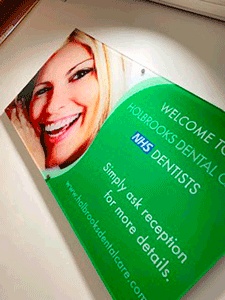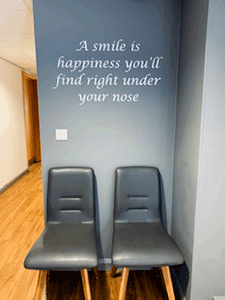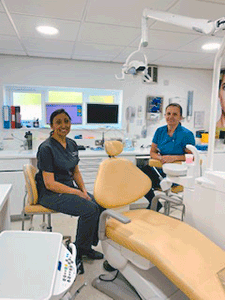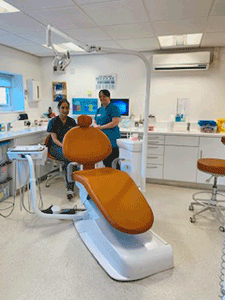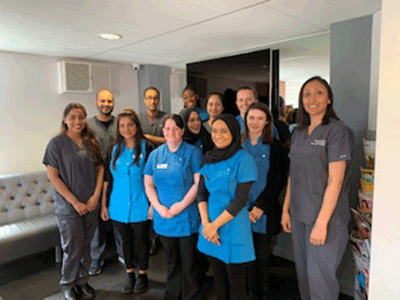 The Area: Holbrooks Dentalcare is in a residential area close to Junction 3 of the M6 within Coventry. We are accessible by foot, public transport or car.  The practice is on a main road with bus stops outside and the nearest train station is Coventry. We are fortunate to have onsite parking for staff and patients accommodating approximately 20 cars. The Ricoh arena is a 5 minute drive away where there are plenty of shops, restaurants, bars and you can even watch the Wasps play live rugby . Coventry city centre and the train station are 3.9 miles away.