HEE strives to enhance and support a sustainable faculty of educators, inspiring trainees to work alongside more senior educators to develop skills, consider an educational leadership pathway for their career and to support a range of projects to improve the quality of education and training across the east of England. These are opportunities for existing trainees to  work LTFT and undertake a fellowship role whilst continuing with their clinical training
Supervision & HEE Induction
All Fellows recruited by HEE sho be directly managed and supervised by the relevant Deputy dean, Associate Dean, Head of School, Deputy Head of School orassociated Project Lead. All fellows will complete a HEE induction within three months of commencing their post.
Fellowship network & Development
It is envisaged that all fellows recruited by HEE are integrated and operate as a network. This will allow the Fellowship network to provide support for one another and share best practice and address challenges. It will also ensure that there is a robust team of fellows supporting the faculty of educators in the East of England.
In addition to the offered bursaries per fellow HEE would also support and fund Fellow development via recognised training and courses; this may include project management, presenting skills (Speaking with Authenticity) and others which may enhance career prospects within medical
education.
Please check back as more information/photos/updates are added to this page!
As a RePAIR fellow I worked to impliment the reccomendations of the Reducing Preregistration Attrition and Increasing Retention study. As a RePAIR fellow I delivered the RePAIR agenda regionally in the East of England. The programme aimed to reduce preregistration attrition across nursing, midwifery and allied health professional students. The RePAIR workstream also aimed to maximise retention of early clinical career clinicians during the early part of their career. During the fellowship the EoE RePAIR fellows set up a regional preceptorship network and Quality Student Ambassador Programme.
 Lynn Koworera (Primary Care Nurse) RePAIR Fellow 2020-21
I applied for my Fellowship to enable me to pursue my interests in medical education alongside my clinical work and to develop leadership skills.
During my fellowship I designed and ran a research study looking at the impact of COVID-19 upon GP training and I am currently analysing the results. I am part of the Educational Research Group for the East of England Deanery and I have used the experience gained during my Fellowship project to develop a short learning module on how to approach a medical education research project. As part of my Fellowship, I am studying for a Diploma in Dermatology and am developing online learning resources for GP trainees for use on the Bridge blended learning platform.
I am in the first cohort attending the HEE EoE Leadership Course and I have been appointed to the LEAF BUD Faculty which provides training courses to help trainees become educators and facilitators.
 Caroline Rogers (GP ST4) Quality Improvement and Educational Leadership Fellow 2020-21
I applied to the Leadership Fellowship post as I have a real passion for clinical leadership, and have seen first-hand the positive impact that effective leadership can have upon your patients, your teams, and you as an individual. I was therefore keen to take up this post in order to support the development of leadership skills amongst our junior doctors in the region. My time in post was spent as a part of the team developing the Leadership Ladder. This is a leadership development platform that sits within Bridge, and is now freely available to all junior doctors across the East of England. It takes a blended learning approach, combining both eLearning modules and real-life activities to support trainees to develop the essential leadership skills required as a junior doctor. I       thoroughly enjoyed my time in post, and have developed a host of skills that will be invaluable as my career progresses. It was a privilege to be a part of a team that is striving to improve the training and education of the junior doctors in our region.
Liam Loftus (GP ST2) Leadership Fellow 2020-21
I applied for this fellowship because I've always been passionate about trying to provide better care for our patients and I see developing leadership skills for junior doctors as a crucial part of that.  All the projects I'd done before had been done in my own time - it was amazing to have the opportunity to work on such a big project with dedicated time and so much support from the HEEOE team!  Liam Loftus (the other Leadership Fellow) and I developed the Leadership Ladder - an online blended learning programme that helps junior doctors to improve their leadership skills.  It has three parts: learning some theory, going away and putting it into practice, then returning to reflect on what you did.  I also had the opportunity to do regional teaching sesions about leadership, regional presentations and am presenting this work nationally later in the year.  These aren't opportunities I would have had otherwise and I would strongly encourage people to apply for these fellowships!
 Anna Street (Geriatric, ST5) Leadership Fellow 2020-21
It's really important that trainees are involved in developments to their training and the fellowships are a perfect way to do this, whilst also developing leadership & project skills. I wouldn't hesitate in working for HEE in the future - Mithila D'Souza (ST7 in Anaesthetics) Local SuppoRTT Fellow 2019-20
Care & structure are the two elements that caught my attention from the time I applied for the simulation fellowship and attended the interview. The whole staff group, with their smiles have been so welcoming, I never felt unsupported despite the new environment and drastically different work pattern to my usual clinical job. The regular supervision from Dr. Johnson was amazingly focussed at a holistic development, collaborative culture and above all a vision for the future course of education within East of England. I had sufficient opportunity for developing my own interests, encouraged for personalised projects and supported with access to courses & skill development. It has been a fruitful year growing as a simulation enthusiast and upskilling fundamentals of the learning science despite the challenges of an ongoing pandemic. My keyword for the year has been collaboration. I would definitely recommend the various HEE fellowships to my colleagues as a valuable career development opportunity -  Rasheed Kaja Mohammed (ST5 in Emergency Medicine) Foundation Simulation Fellow 2019-20
The majority of people are very nice, and there is quite a lot of enthusiasm. The work can be lots of fun, with options to collaborate with enthusiastic individuals. I really appreciated the overall very supportive admin staff - Rujuta Bance (ST7 in Otolaryngorhinology) Mentoring Fellow 2018-19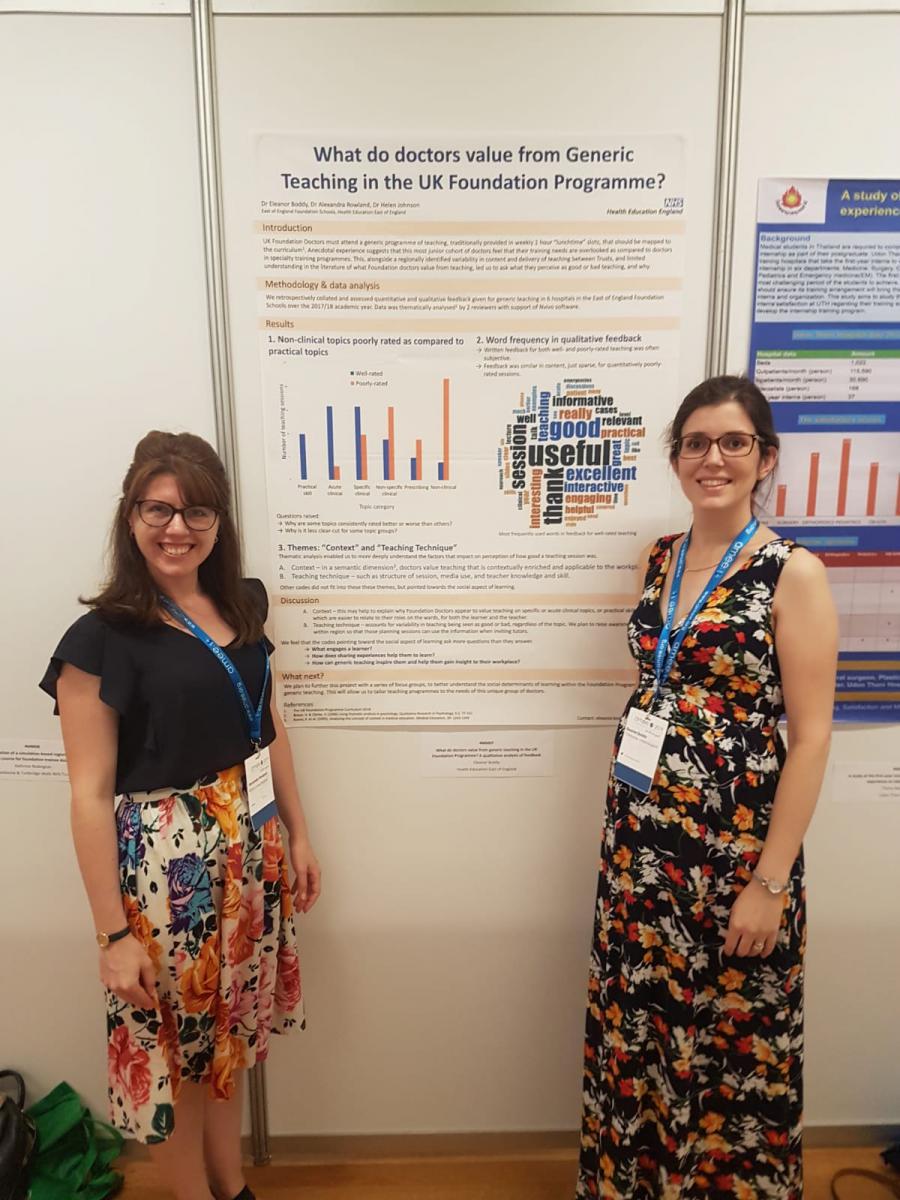 Dr Alexandra Rowland and Dr Eleanor Boddy - Foundation Education Fellows 
presenting their work at AMEE in Vienna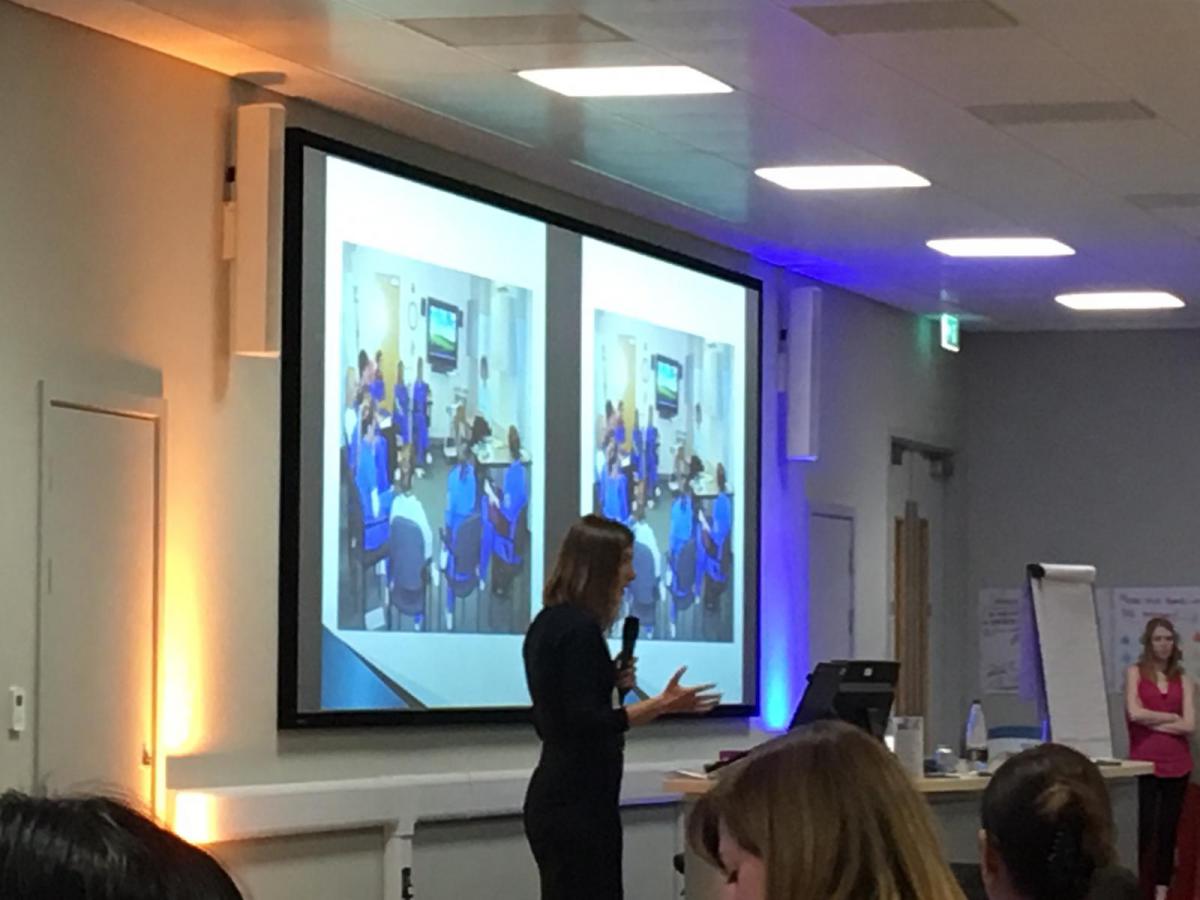 Dr Aleksandra Bartnik - Foundation Simulation Fellow
Presenting to educators and trainees at the 2019 Autumn Seminar
Click here to download the presentation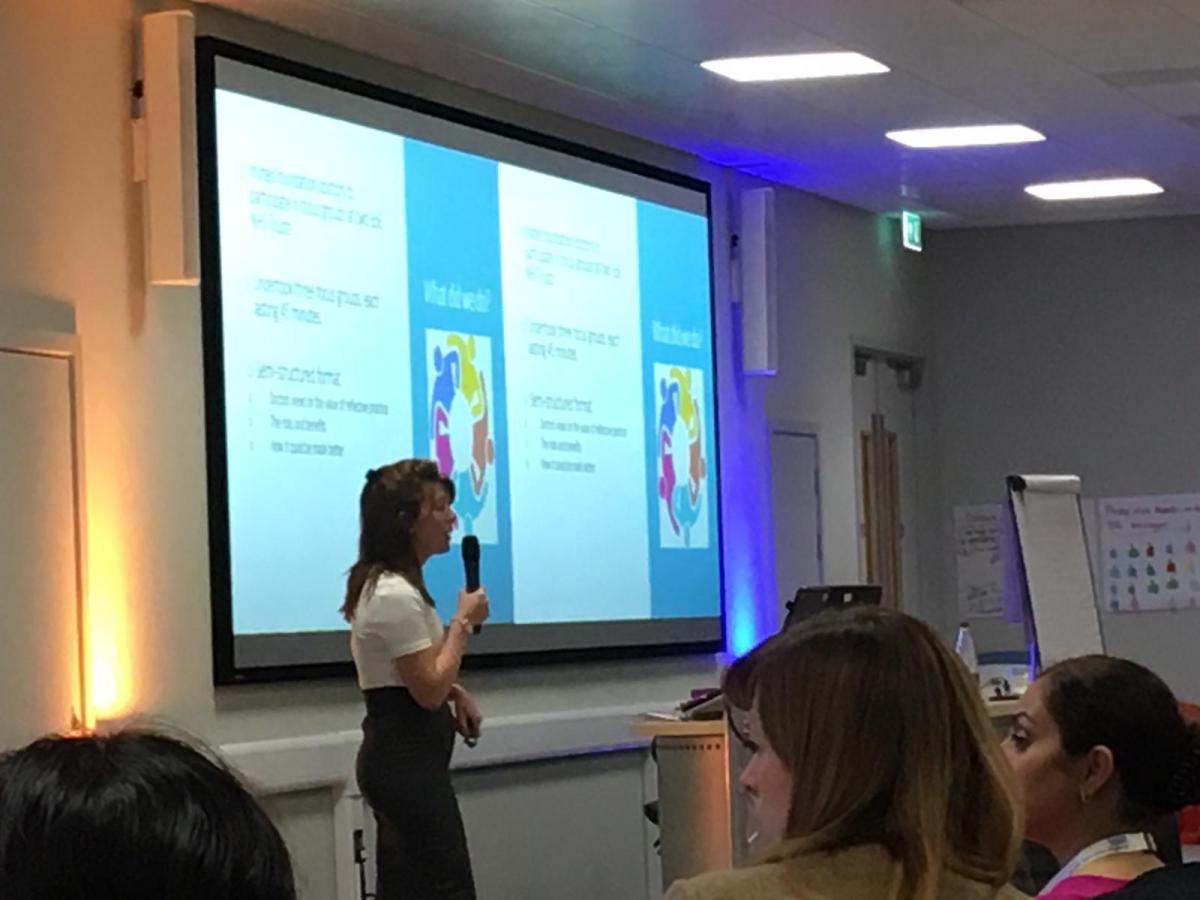 Dr Alexandra Rowland - Foundation Education Fellow
Presenting to educators and trainees at the 2019 Autumn Seminar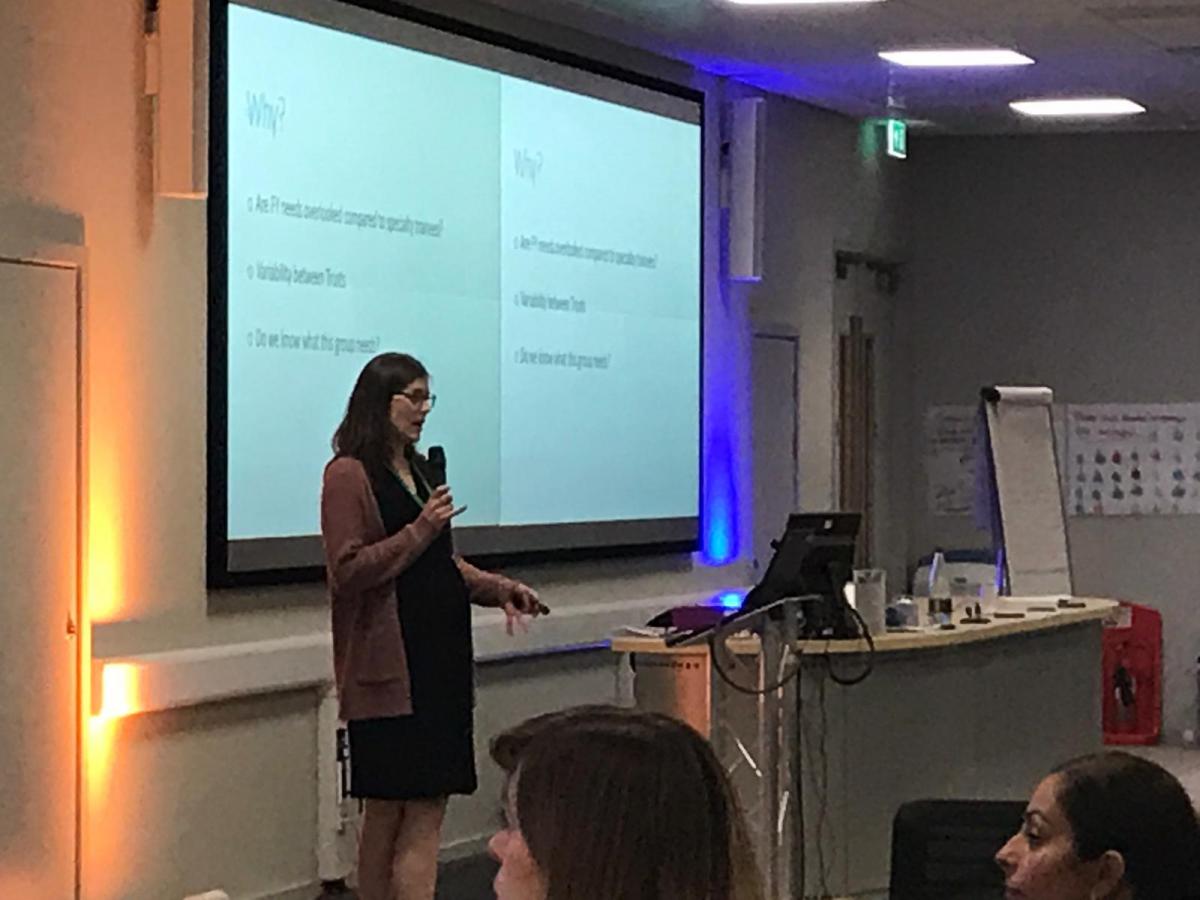 Dr Eleanor Boddy - Foundation Education Fellow
Presenting to educators and trainees at the 2019 Autumn Seminar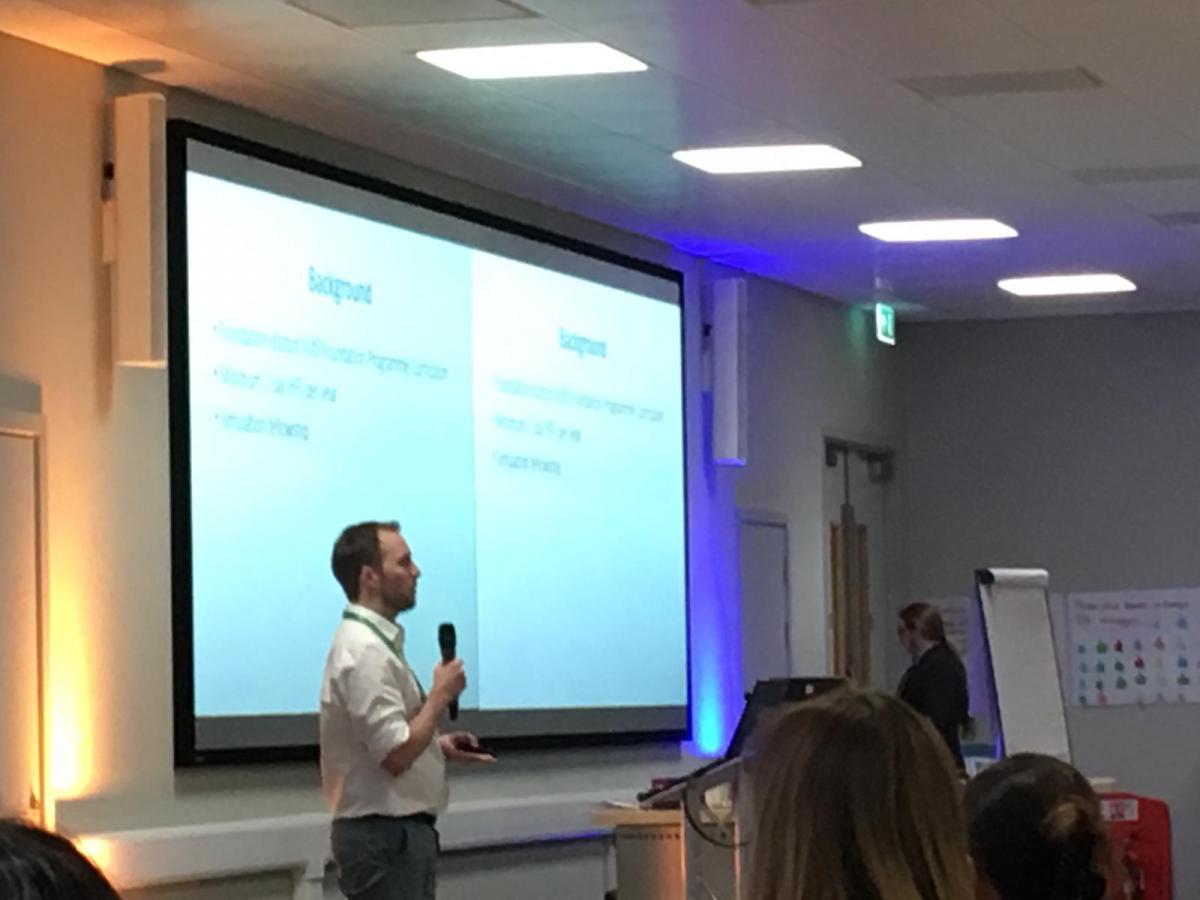 Dr Mike Saunders- Foundation Simulation Fellow
Presenting to educators and trainees at the 2019 Autumn Seminar 
Dr Chris Christou - ST6 Anaesthetics/ICU 
HEE Blended Learning Fellow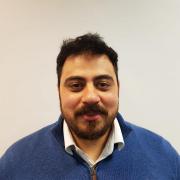 ​My Project is to develop and implement a video lecture capture system that integrates with a learning management system for Postgraduate Regional Teaching. We aim to capture live video and powerpoint lectures around the region from Anaesthesia, ICM and Pathology Training days where trainees can either live stream or watch these videos at a later date on a secure and user friendly cloud based system.
Clare Leong - ST5 Infectious Diseases
Leadership Fellow in Foundation Education