HEE strives to enhance and support a sustainable faculty of educators, inspiring trainees to work alongside more senior educators to develop skills, consider an educational leadership pathway for their career and to support a range of projects to improve the quality of education and training across the east of England. These are opportunities for existing trainees to  work LTFT and undertake a fellowship role whilst continuing with their clinical training
Supervision & HEE Induction
All Fellows recruited by HEE sho be directly managed and supervised by the relevant Deputy dean, Associate Dean, Head of School, Deputy Head of School orassociated Project Lead. All fellows will complete a HEE induction within three months of commencing their post.
Fellowship network & Development
It is envisaged that all fellows recruited by HEE are integrated and operate as a network. This will allow the Fellowship network to provide support for one another and share best practice and address challenges. It will also ensure that there is a robust team of fellows supporting the faculty of educators in the East of England.
In addition to the offered bursaries per fellow HEE would also support and fund Fellow development via recognised training and courses; this may include project management, presenting skills (Speaking with Authenticity) and others which may enhance career prospects within medical
education.
Please check back as more information/photos/updates are added to this page!
My simulation fellowship gave me the freedom to create a new virtual reality simulation. I am now comparing virtual reality against high fidelity simulation with computerised mannequins, in testing its learning effects and sense of realism on foundation doctors. I have new experience in research skills including writing a study protocol, designing impact assessment tools and making ethical review applications. I have participated as faculty on a simulation course and have collaborated with educators across the region. I have presented my work at conferences and hope to publish the results of my research study when it is complete - Mike Saunders (ST4 in Paediatrics) Foundation Simulation Fellow 2018-19
Being an Education Fellow with the Foundation School was a fantastic opportunity to develop new skills whilst continuing my training part time as a Paediatric registrar. I was able to lead a medical education research project, which I hope and expect will have real impact on the training of Foundation doctors on the East of England. This project also helped me to apply theory that I learned in a concurrent Postgraduate Certificate in Medical Education. I have had the opportunity to design and deliver teaching sessions for Foundation doctors across the region, been part of developing new regional initiatives to support trainees as medical educators, and attended courses and conferences to both broaden my own educational horizons and share outcomes of project work.
The team at HEEoE were always enthusiastic and supportive of us trying out new ideas, and I have loved having the chance to work alongside Fellows from different medical specialties.
I would most certainly recommend these posts to anyone looking to develop as a doctor from a non-clinical perspective, whilst being able to continue their training alongside a new role - Eleanor Boddy (ST5 in Paediatrics) Foundation Education Fellow 2018-19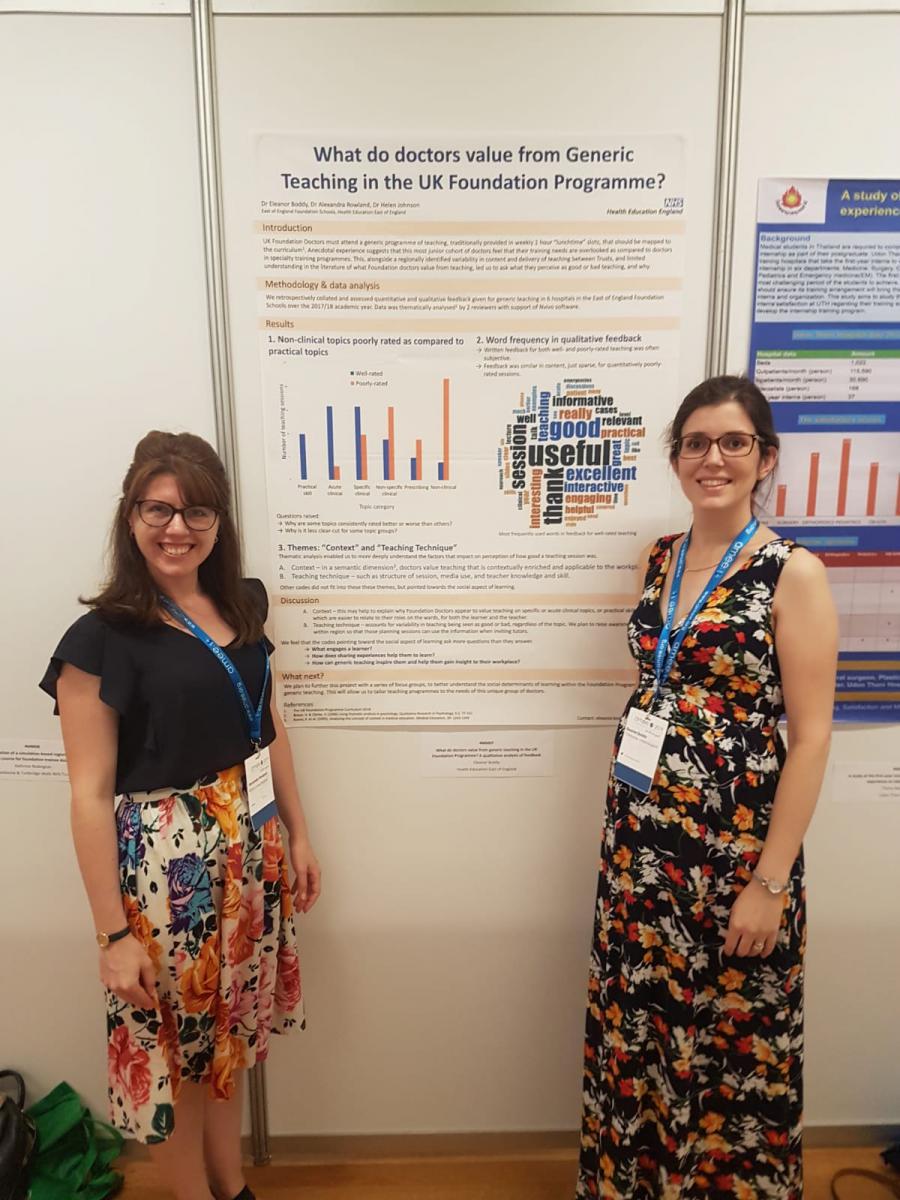 Dr Alexandra Rowland and Dr Eleanor Boddy - Foundation Education Fellows 
presenting their work at AMEE in Vienna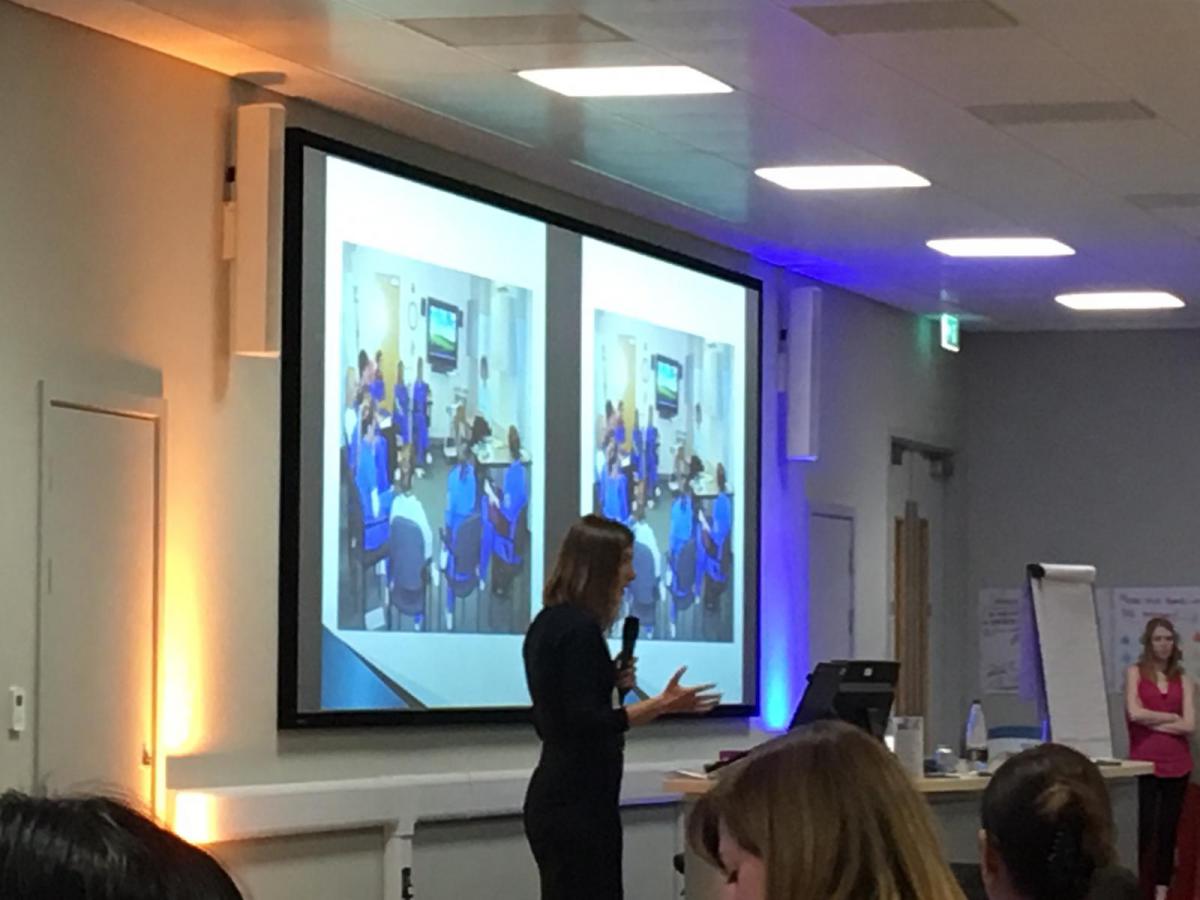 Dr Aleksandra Bartnik - Foundation Simulation Fellow
Presenting to educators and trainees at the 2019 Autumn Seminar
Click here to download the presentation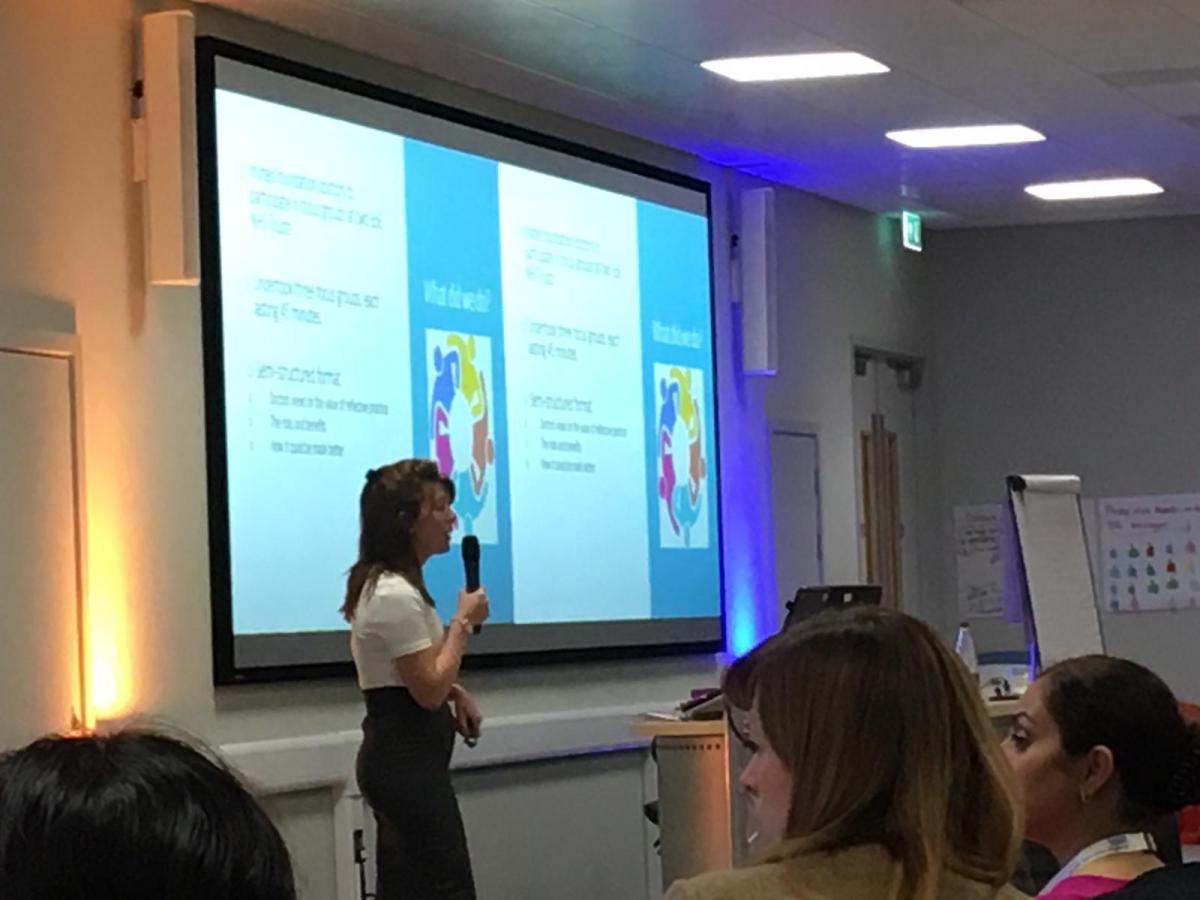 Dr Alexandra Rowland - Foundation Education Fellow
Presenting to educators and trainees at the 2019 Autumn Seminar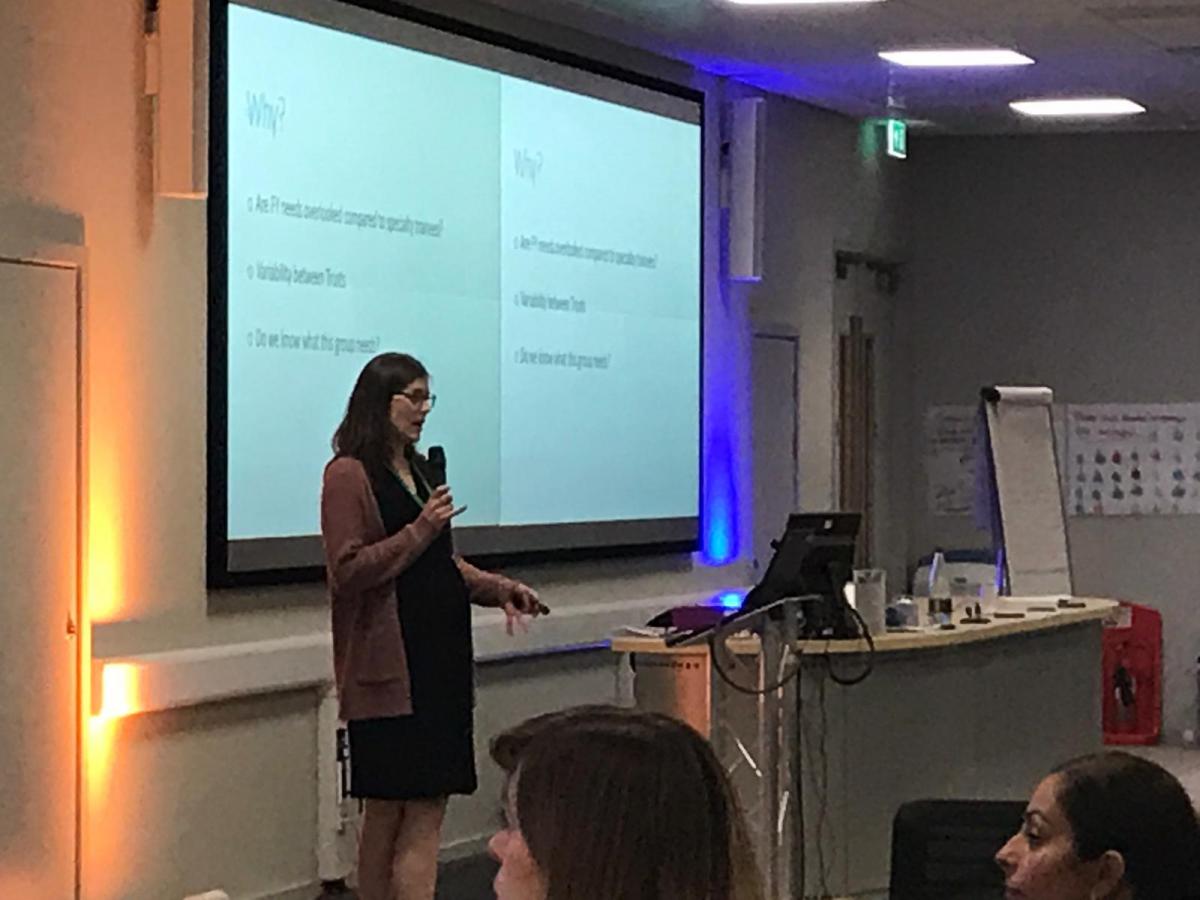 Dr Eleanor Boddy - Foundation Education Fellow
Presenting to educators and trainees at the 2019 Autumn Seminar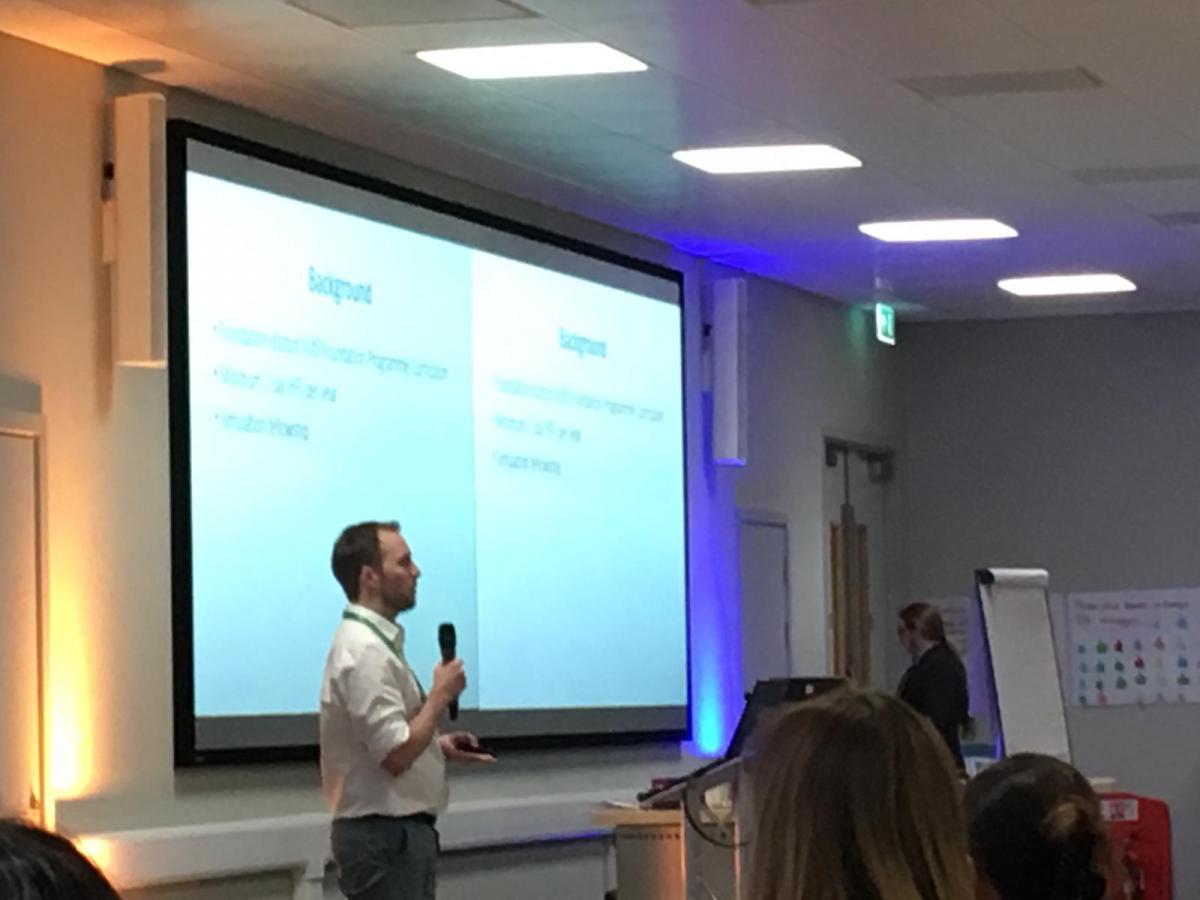 Dr Mike Saunders- Foundation Simulation Fellow
Presenting to educators and trainees at the 2019 Autumn Seminar 
Wednesday, 9 October, 2019
Show Between Dates:
Wednesday, 9 October, 2019