A day at the races!
Tuesday 12th July saw me travelling to The British Racing School in Newmarket for the "Regional Hospital Study Programme: Junior Papers Day". This is highly successful annual event organised by the East of England Deanery and run jointly with the Royal College of Surgeons of England, or one of our sister Faculties.     
The visit provided an unexpected opportunity to see the young trainee jockeys taking out their thoroughbred racing horses for the morning training session before being greeted with a welcome cup of tea and a fried egg and bacon bap!
Attendance at the meeting was excellent and attendees included all the regional Dental Core Trainees as well as many of their trainers. The day consisted of both oral and poster presentations divided into "case reports and research projects" and "audit". The topics selected by the trainees included avulsion of a tooth following the use of a mouthguard, novel anticoagulants and exodontia, the use of 3D printing and the role of cone beam computerised tomography in planning oral surgery procedures. A recurring theme throughout the day was the high quality of the presentations and posters reflecting the calibre of the trainees and the excellent guidance and support provided by their trainers.
After the initial welcome from the Chairman and Consultant Oral and Maxillofacial Surgeon, Mr Arun Majumbar and myself the first session consisted of a series of case reports and research projects. The winning entry in this category dealt with "medication related osteonecrosis of the jaw: a case series of an alternative therapeutic approach" and the runner up "articaine: the fact and the fiction". Both presentations were exceptionally well researched and delivered with the trainees also demonstrating the ability to deal with all that the judges could throw at them in terms of questioning!  
The second series of oral presentations addressed the important area of audit. Again the audience was treated to a wide-ranging selection of topics from the two week referral pathway for suspected head and neck cancer to the precision of record keeping. The eventual winner in this category assessed the compliance with the British Society of Rheumatologists guidelines for temporal artery biopsies.
Throughout the day delegates had the opportunity to view an array of posters. These proved to be highly informative as a result of the variety of topics chosen and the quality of the information provided with the eventual winners thoroughly deserving their awards.
As the day drew to a close, with the presentation of prizes, I couldn't't help but feel what an excellent opportunity it had provided for the trainees to practice the presentation skills so important to the modern dentist: and how well they had performed.
Michael Escudier, FDS Board and RCS Council member, The Royal College of Surgeons of England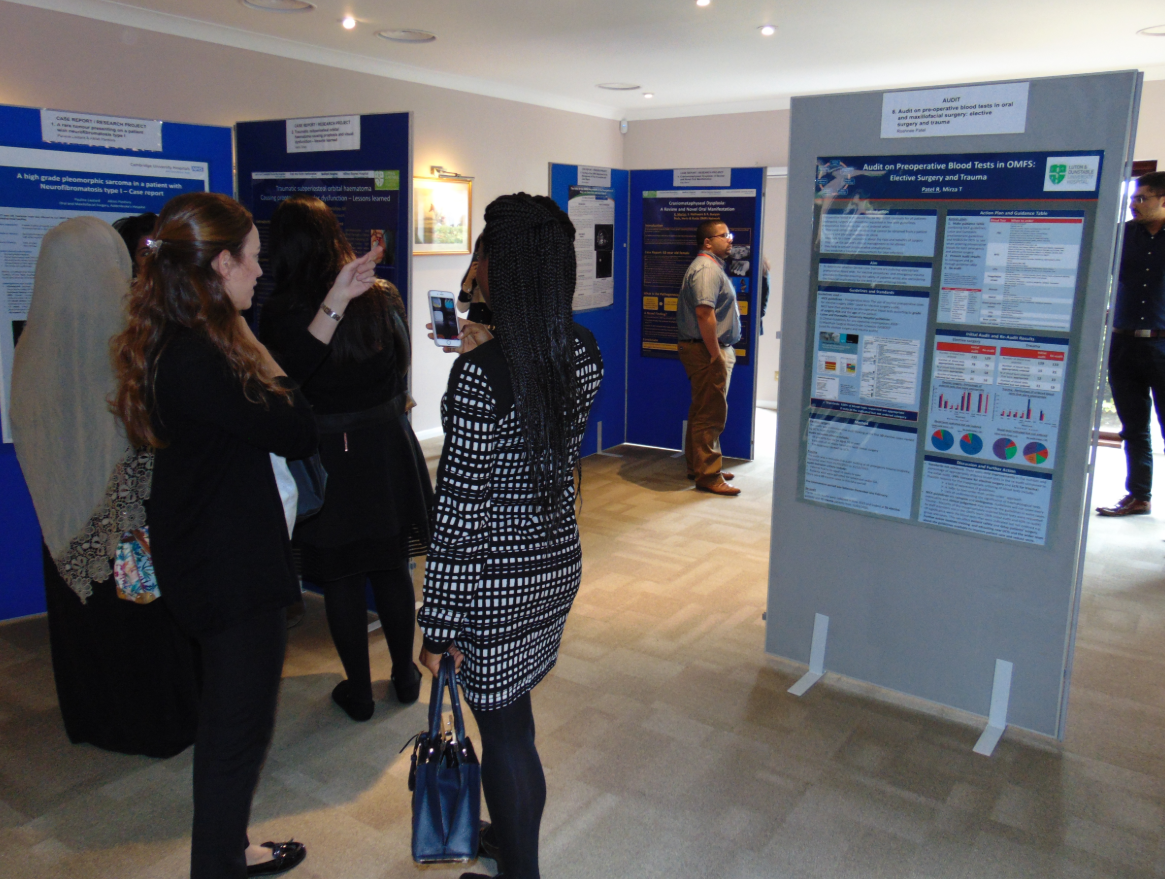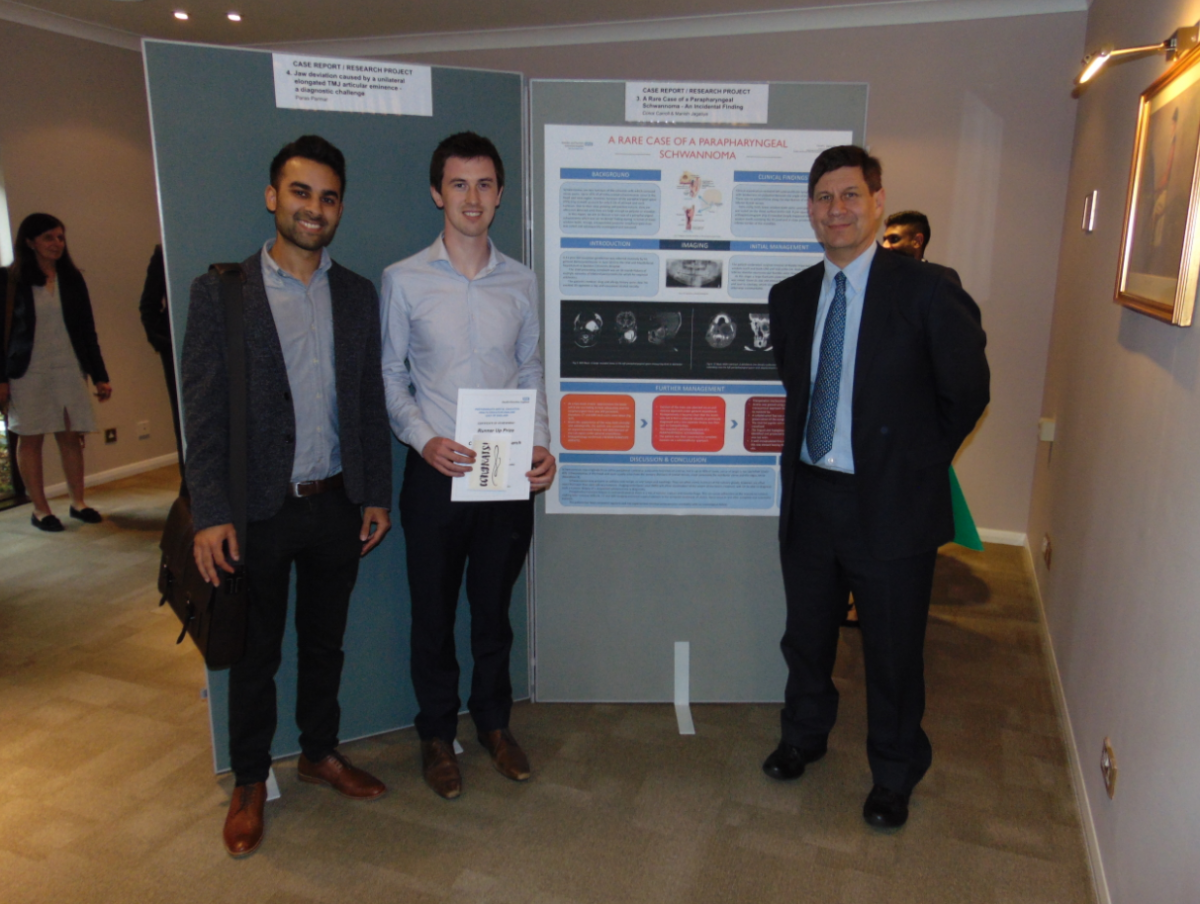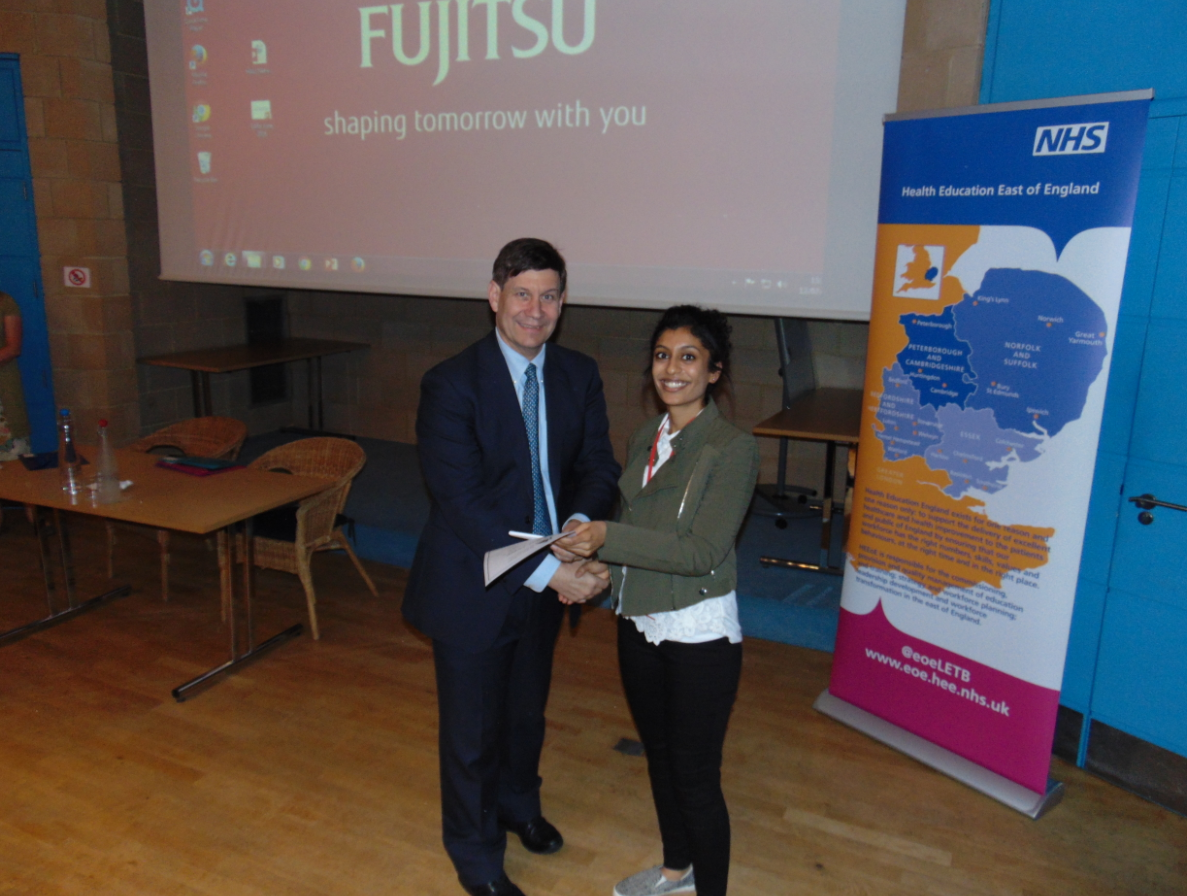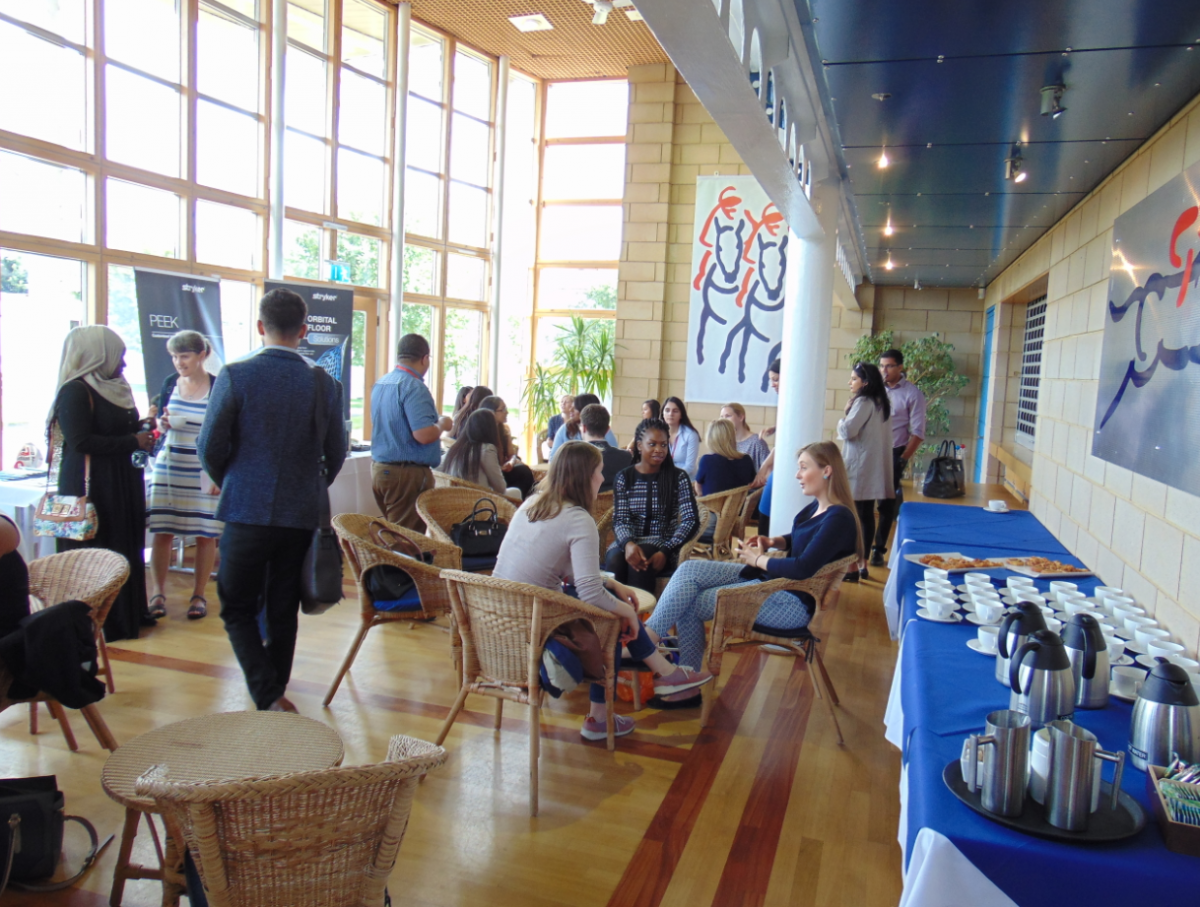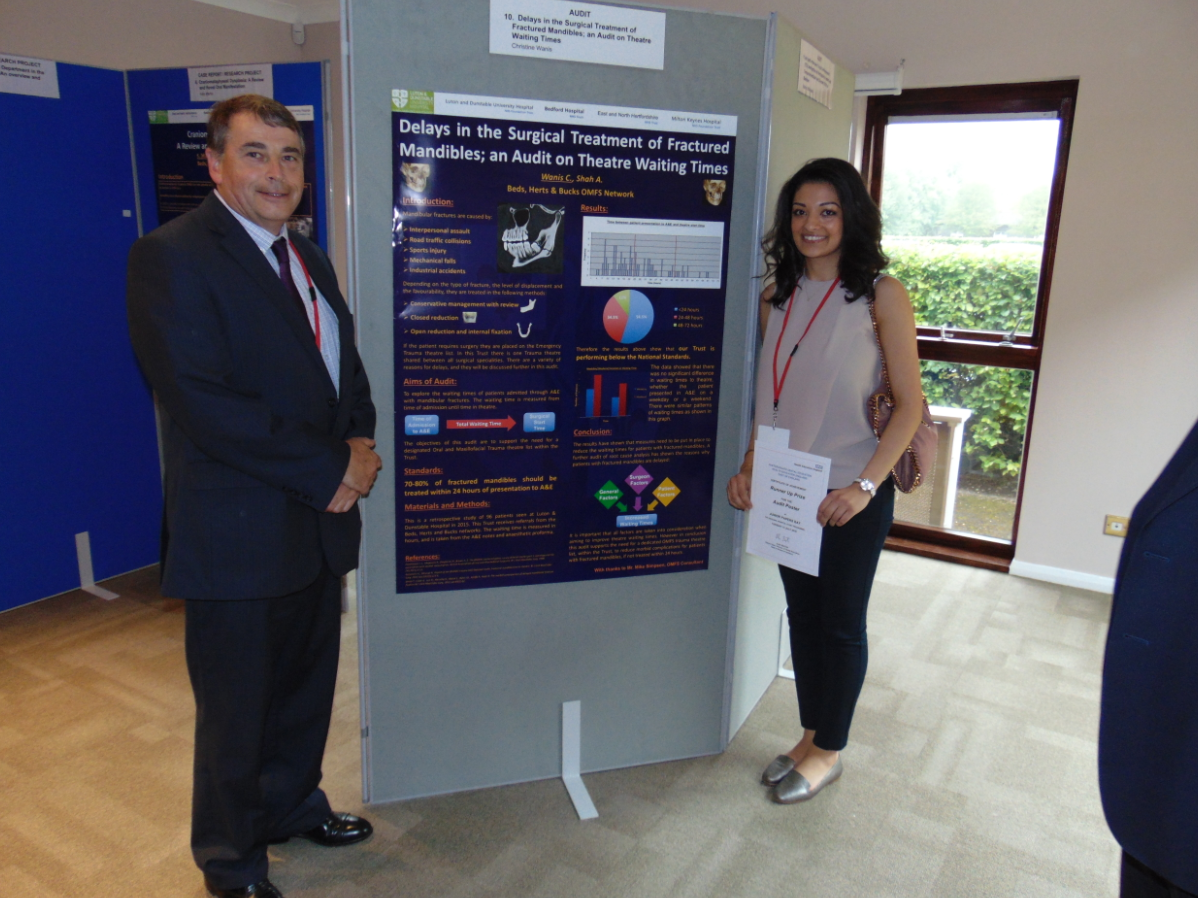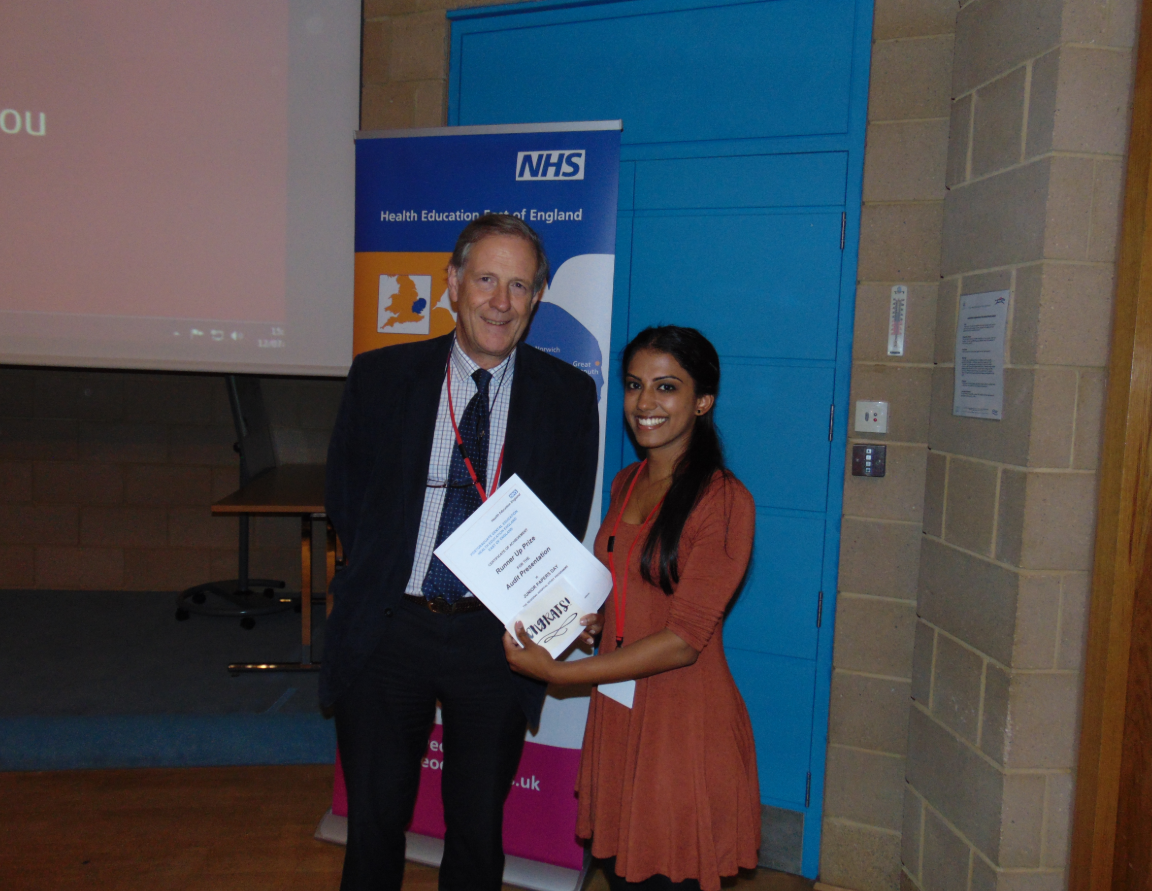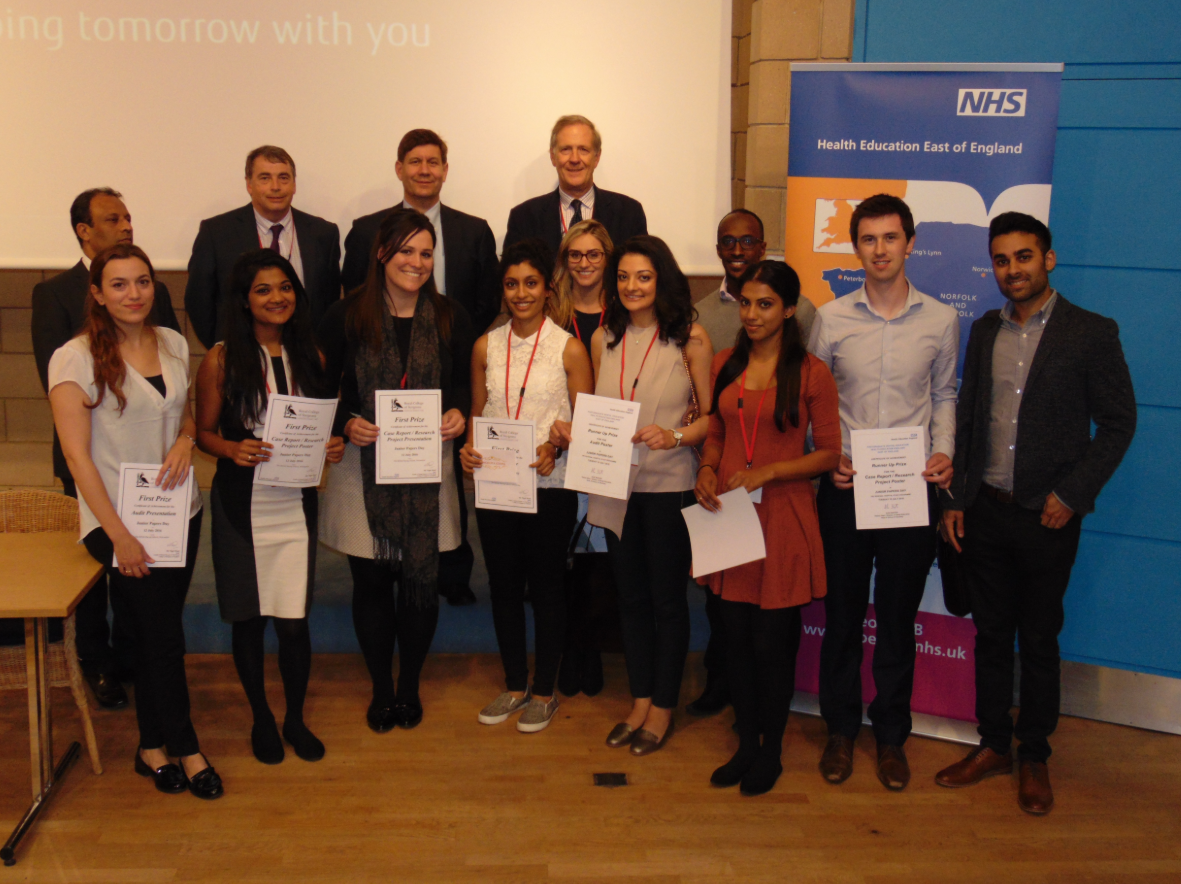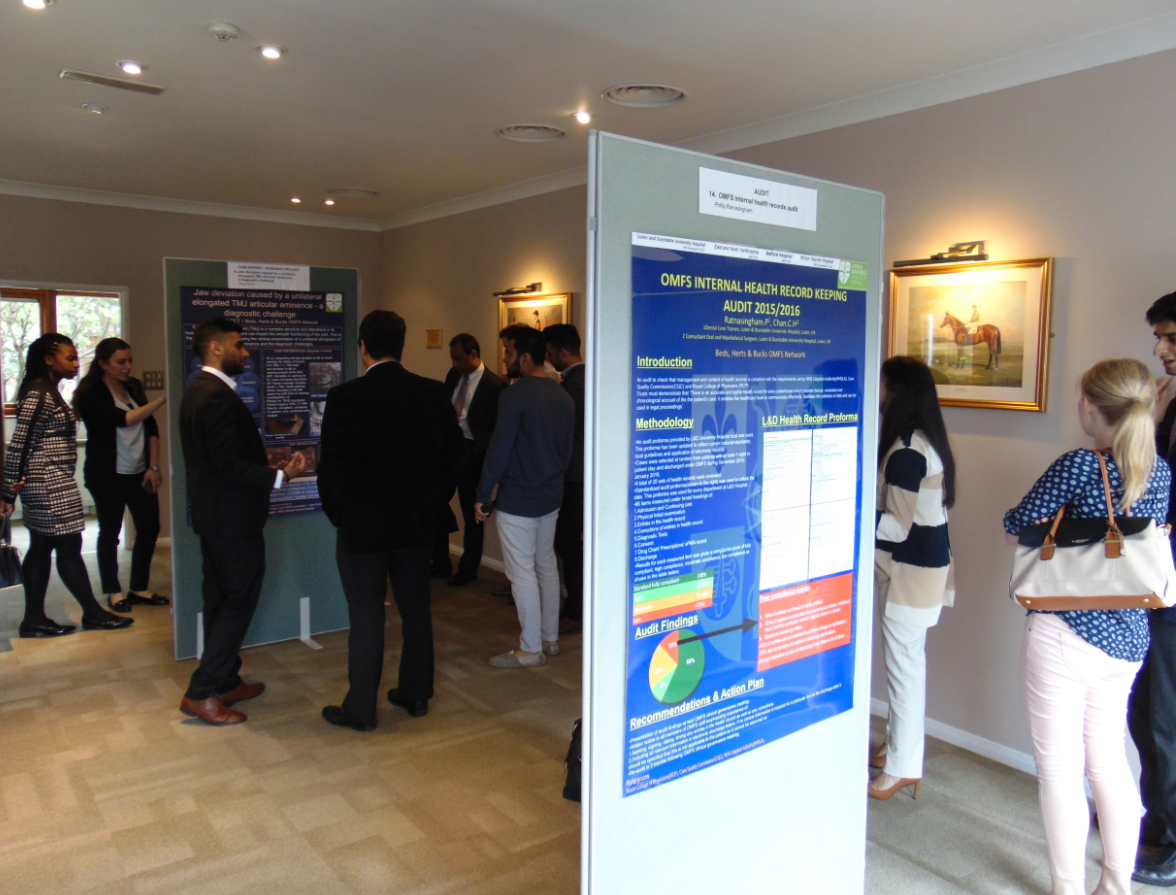 Alkisti Pantiora & Meghal Vora
Title of Presentation: Compliance with British Society of Rheumatologists guidelines: a retrospective audit of temporal artery biopsies
Katy Martin
Title of Presentation: Medication Related Osteonecrosis of the Jaw: a Case Series of an Alternative Therapeutic Approach
Roshnee Patel
Title of Presentation: Audit on pre-operative blood tests in oral and maxillofacial surgery: elective surgery and trauma
Ashni Shah
Title of Presentation: Traumatic subperiosteal orbital haematoma causing proptosis and visual dysfunction – lessons learned
Athirai Selvarajah
Title of Presentation: An audit to assess the precision of record keeping for head and neck (H&N) skin lesions at a patients' initial appointment
Julia Palmer & Sary Rahma
Title of Presentation: Articaine- the fact and the fiction
Christine Wanis
Title of Presentation: Delays in the Surgical Treatment of Fractured Mandibles; an Audit on Theatre Waiting Times
Conor Carroll & Manish Jagatiya
Title of Presentation: A Rare Case of a Parapharyngeal Schwannoma - An Incidental Finding