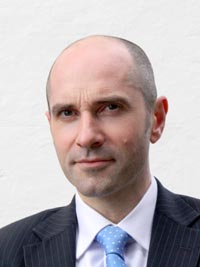 Ipswich
Training Programme Director:
Jason Stokes
Telephone: 01603 628963    jason.stokes@hee.nhs.uk
Administrator:
Katie Winearls
Postgraduate Centre, Ipswich Hospital, Heath Road
Ipswich IP4 5PD
Telephone: 01473 702561    Katie.Winearls@ipswichhospital.nhs.uk
Ipswich was the first independent East of England Dental Foundation Training Scheme to be set up, and was originally known as the East Anglian Scheme, in 1988. It rapidly established itself as one of the most highly regarded Schemes in the country and has gone from strength to strength since its inception.  The Scheme now covers training practices within South Norfolk, parts of Essex, as well as throughout Suffolk.
The majority of the Trainers on the Ipswich Scheme are trained educators.  They have worked with Health Education England working across the east of England (HEE EoE) to gain a Postgraduate Certificate in Dental Education, providing our Foundation Dentists with the highest quality educational support.
The Training Programme Director for this Scheme is Jason Stokes.  He is a GDP in practice in Norwich, and is also the Dental Tutor at the Ipswich Postgraduate Centre and Dental Multi-professional Education Advisor to HEE EoE. Jason was a member of the GDC Fitness to Practice Panel for 10 years, and has been a member of the Council of the GDC. Currently Jason sits on the Principal Executive Committee of the BDA. Jason has been managing the Ipswich Scheme since 2000 and is aided by his very organised and extremely capable Dental Administrator Alison Foreman who is involved closely with the Scheme and the dental foundation trainees.
This Scheme actively encourages a professional but open and lively approach and ensures that all individual learning needs are supported. Our facilities are excellent and we have an extremely well equipped dental skills centre.
The Scheme has a very strong record for securing post-DFT employment for the Foundation Dentists it supports.  Career planning and development are a key part of the educational programme.  Foundation Training with the Ipswich Scheme is definitely seen as the start of your professional career, not an adjunct to your undergraduate training. Jason lectures throughout the East of England about career development – and offers one to one support to all of his FDs.
Barely an hour's train journey from the heart of London (Liverpool Street Station), Ipswich is now being viewed by Londoners as a very 'acceptable' and accommodating bolthole, offering affordable housing and good schools. Also being in very close proximity to the Suffolk coast it has been featured as one of the top 10 places to live in the country.
The town's port is still a major note of significance in British industry and when combined with Harwich and Felixstowe, is second in Europe only to Rotterdam by scale. Like many ports up and down the country, Ipswich Waterfront has been, and still is undergoing a major transformation, with many of the Flour Mills and Maltings having already been converted into hotels, restaurants and apartments. This lends itself to a vibrant nightlife which, together with a thriving arts and culture scene, shows that although Ipswich has been highlighted as one of England's oldest towns it has much to offer both young and old alike and is a superb location to undergo your Foundation Training. .