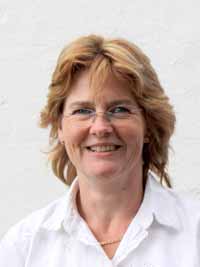 Stevenage  
Training Programme Director:
Elinor Japp  
Telephone: 07730 532739     elinor.japp@hee.nhs.uk
Adminstrator:
Dawn Marshall
Education Centre, Lister Hospital, East and North Hertfordshire NHS Trust,
Corey's Mill Lane, Stevenage, Herts. SG1 4AB
Telephone: 01438 284700     dawn.marshall6@nhs.net
Let's start at the end of Foundation Training………..what are we aiming for?  Employability.
This year is not about acquiring more 'academic knowledge' – you have plenty of that. This year is about you changing yourself from being an individual, competitive student into a team playing' professional: it is about your immersion in the world of general dental practice and learning 'how to work' through extensive wide-ranging clinical experience. As such our scheme ethos is centred on collaborative learning through participation in practice and within the scheme. Our aim is to help you develop into proficient, caring clinicians who provide high quality outcomes for patients.
The Stevenage scheme, until summer 2015 known as the Welwyn Garden City Scheme, commenced in 2010. The scheme meets at the Lister Hospital Education Centre.
As a relatively new scheme it rapidly established a reputation for being forward thinking, innovative, creative and focused on developing the professional person's readiness for the job market. With this approach, its close proximity to London, the quality, variety and location of its training practices, it rapidly attracted large numbers of high quality applicants and competition for places.
The Training Programme Director for this Scheme is Elinor Japp. She has enjoyed a mixed clinical portfolio working as a GDP in practice and for the Cambridgeshire Community Service. She is also involved in freelance project work such as the development of trainee support programmes and improving oral health in deprived communities. Elinor has served on Cambridge and Peterborough LDC for 15 years and represented dentists on the General Dental Practice Committee (GDPC) of the BDA. Elinor works closely with the Trainers to provide a rich and supportive training community in which FDs can flourish and enjoy themselves. She is aided by a very organised and capable dental administration team who are involved closely with the Scheme and the trainees.
The scheme ethos is centred on active participation and interactive study days which support and complement the learning in practice. There is a strong emphasis on 'becoming a professional person' and tailoring the programme both at practice and Scheme level to respond to and support individual learning needs. Study days  provide a balanced and blended programme of hands on clinical skills days; interactive, small group teaching and learning sessions with speakers and Trainers; residentials and 'away' days- a variety that makes your DFT year interesting, challenging and importantly, fun!  You are expected to be proactive and self-directed in your learning. You will be expected to contribute, debate, challenge current thinking and justify your reasoning. You will present to a wide variety of audiences. The study days are your days and the more you participate the more you will gain.
The Stevenage Scheme is ideally suited for both those wishing to live in London and those looking for more affordable accommodation but still wanting easy access to the capital's attractions. Less than 30 minutes by train from London (King's Cross), and 5 minutes off the A1, there are excellent transport links and easy commuting to the hospital for study days.

Thursday, 3 January, 2019
Show Between Dates:
Thursday, 3 January, 2019