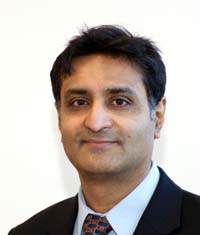 Peterborough
Training Programme Director: 
Uday Patel
Telephone: 01767 681100    Uday.Patel@hee.nhs.uk
Administrator:
Anne Rixen
​The Learning Centre, PO Box 401, Peterborough City Hospital
Bretton Gate, Peterborough PE3 9GZ
Telephone: 01733 678105    arixen@nhs.net
Peterborough Scheme was first established in the year 2000. Study days are held within The Learning Centre at the City Hospital, which was opened in November 2010, boasting multiple teaching rooms, some with the very latest audio-visual equipment, a clinical skills room and library with internet access.
The Learning Centre is adjacent to a modern refectory where we can relax and break for refreshments and light snacks. There is also a restaurant on the first floor that serves hot meals, and on in the main atrium a Costa and more! In such surroundings, it's no wonder that we learn, have some fun, and look forward to the Friday study days.
Our Training Practices are widespread, located primarily in Peterborough, Cambridge and Bedford, though you should note that there will be others further afield. Many of the Peterborough Scheme Trainers have or are currently undertaking a teaching qualification. You will find our Trainers to be passionate about Foundation Training, and so devoting a great deal of their time to teaching their new colleague. Their Practices provide for rich learning opportunities to help build much needed clinical experience in all the core disciplines. It is encouraged that FDs not only learn from treating patients, but also learn from the wider team, their peers, colleagues, and study day speakers.
The Training Programme Director, since the Scheme started, is Uday Patel. He is a GDP in his own Practice in Bedfordshire since 1991 and lives in the city of Cambridge. Uday has been a past Trainer in the region, and a Local Dental Committee member. Anne Rixen is the Dental Administrator at the Learning Centre in Peterborough, and is a highly respected member of our team. Anne supports our FDs and Trainers throughout the training year.
The Scheme's strength is the network of people involved; locally it's our Trainers, the Advisor and Administrators. Together we are there to guide you, support you and be a source of your professional wisdom. 

Thursday, 3 January, 2019
Show Between Dates:
Thursday, 3 January, 2019