Solihull Dental Centre and Implant Clinic
BDS - Dundee, RCSEd MMED Sci Dental Implantology, PGCert MedEd
BDS (Birmingham) / MFDS RCS.Ed / PGCert MedEd
Solihull Dental Centre and Implant Clinic
Doubleday House
29 High Street
The Educational Supervisors: ​Zubair has been an Educational Supervisor for 12years. He graduated  in the year 2000 and went on to complete what was then known as vocational training in Dundee . He also worked in a Hospital as a House Officer in Restorative and Orthodontics. From here he worked in a mixed Private and NHS practice and soon after became the Principal of Solihull Dental Centre and Implant Clinic. He has a keen interest in post graduate education and has been a clinical tutor at the Birmingham Dental Hospital. He has obtained an MSC in Dental Implantology and has completed the MFDS. He always keeps strong relations with his foundation dentists.Zubair also work at Solihull Hospital in the Orthodontics department.
Hurjoht qualified in 2013. He was always keen on teaching, and completed a PG Cert in Medical Education from the University of Cardiff whilst in his FD training year. He completed a year in Restorative Dentistry and Oral Surgery at the Birmingham Dental Hospital and then went on to broaden his surgical skill base by completing a year in the Maxillofacial Unit at the Royal Derby Hospital. At present he splits his week as a GDP in practice, a locum Oral Surgery doctor in the East Midlands and a Clinical Tutor at the Birmingham Dental Hospital. Despite the busy worklife he makes the most of his free time with friends and family.  He plays the drums and tries to keep fit through sport and gym. He is approachable at all times, so feel free to ask him anything – dental or life related.
The Practice: At Solihull Dental Centre and Implant Clinic you will be fortunate to have 2 Educational Supervisors. We are a busy mixed NHS and Private practice. We have a mixture of high need and routine examination patients – perfect for training purposes. There are 5 surgeries over 2 floors. We have a number of associates offering a vast array of dental treatments, 3 hygienists, a CDT (prosthetics) and 8 members of administration and nursing staff.
We also offer implants, orthodontic treatment and facial aesthetics. If you make the most of your time with us there is always scope to observe and experience some of these advance procedures. 
Our aim is to equip you with the basic principles and building blocks of dentistry to make you independent and competent practitioners at the end of the year. We also have a breadth of experience within the practice to help you make decisions about your future within dentistry and what pathways are available to you.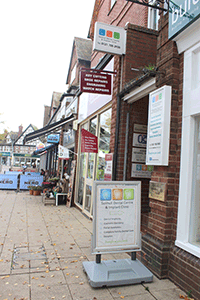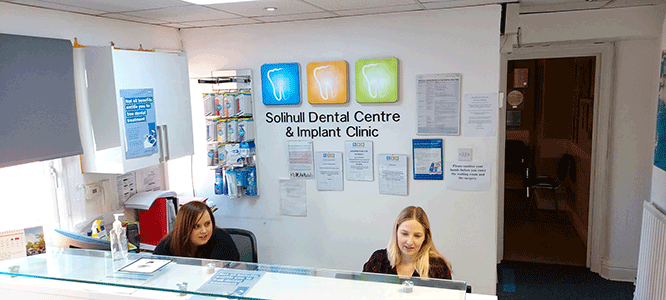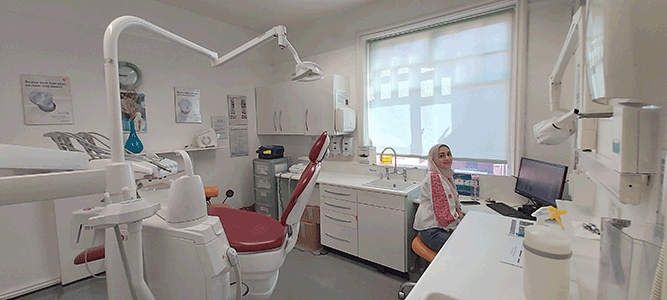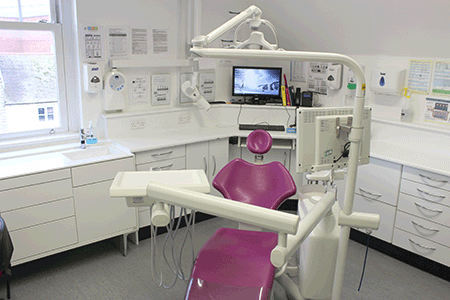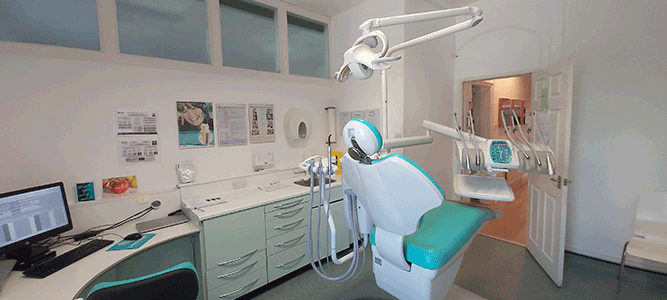 The Area: The practice is located on a main high street in the Solihull Town Centre. We are easily accessible via the M42 and most of our FD's usually stay either close by in Birmingham/Solihull or sometimes in Coventry or Sutton Coldfield. The practice also is within walking distance from a train station and has many bus links. You can shop every lunchtime as we are pretty much in the centre of the Solihull shopping hub.