Smethwick, Birmingham, West Midlands
The Educational Supervisor: ​Thegan Moodley- Thegan took over Sandon Dental Practice in 2009. He takes great pride in providing quality dental care for patients along with his team. ​Thegan qualified in 1999 and later gained a masters degree in Implantology at Warwick University. Thegan's special interest is Endodontics. Between Thegan's two practice's, he has been an ES since 2007, so can offer a wealth of knowledge and support. 
When Thegan is not working he enjoys playing golf and spending time with this family.
The Practice: ​Sandon Dental Practice is a large, well established dental practice which has been serving Bearwood and the surrounding area for over 60 years. Many of our patients have been registered at the practice since it first opened. We provide NHS and private dentistry and offer a comprehensive range of treatment. Situated in a residential area just off the Hagley Road our experienced  team aim to ensure our patients visit to us is as relaxed and comfortable as we can and in a safe environment. We are a fully computerised practice with four surgeries. We have two dedicated decontamination rooms. The practice has a staff car park as well as parking for patients. There is use of a Rotary Endodontic system. The staff have use of private kitchen and staff room area. Comfortable patient waiting rooms are provided on both floors.
Our team consists of  varied experience levels and are experienced with working with FDs, so can offer a warm welcome and good support. The FD will alwasy be provided with a Fully Qualified Dental Nurse.
We always aim to start the FD off gently, and gradually increase the number of patients seen when they feel confident to do so.  The FD will be encouraged and supported to practice all aspects of dentistry. Help when required is available from the ES in the adjacent surgery.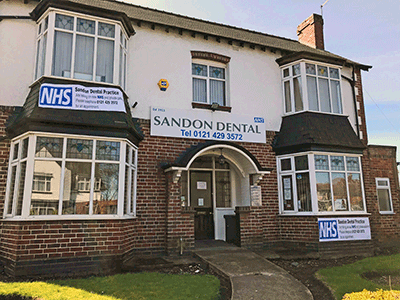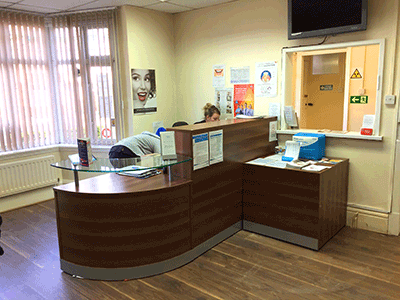 The Area: ​Sandon Dental Practice is situated near the centre of Bearwood, Birmingham. Our practice is a large traditional building however inside the practice boasts 4 modern surgeries. 
Our practice has great transport links in and out of the City Centre. Sandon Dental Practice has a large spectrum of patient needs, which creates opportunity for the FD to gain varied experience while with us.
Other Points of Interest: Please feel free to visit our website (www.sandon-dental.co.uk) Our dentists enjoy a wide range of Dentistry. Special interests include Endodontics and Oral Surgery.
We have good working relationships with our Dental Laboratories whom we have worked with for many years. The FD will benefit from good support and guidance from their ES, including weekly tutorial time. The practice holds in house training for the staff,  including CPR, Medical Emergencies, First Aid and lunch and learn seminars. Other opportunities for CPD are encouraged and supported.