BDS, MJDF RCS (Eng), PG Cert Med Education
The Educational Supervisor: Tarlochan Jheeta (Tarly) graduated from Turner Dental School, University of Manchester in year 2000. After undertaking vocational training in Leicester in general practice, Tarly worked as an associate for 3 years in Walsall before purchasing Premier Dental Care in Walsall in 2004 with his wife Mandeep who also is the practice partner/principal. Tarly has been an Educational Supervisor since 2010. He has also been a dental therapy trainer in 2017. His special interests include restorative dentistry, endodontics and aesthetic dentistry. Attendance at numerous dental courses has enabled Tarly to keep up to date with the latest developments in dentistry. He takes great pride in being an approachable and ethical dentist. His role as an educational supervisor involves overseeing new dentists in general practice and supporting their development (coaching and mentoring) in becoming efficient dentists providing high standards of dental care. Tarly has completed a Postgraduate Certificate in Medical education at Wolverhampton University in 2018 and a level 2 Certificate in Restorative and Aesthetic Dentistry (2016) in order to provide more advanced dental treatments to his patients. Tarly has completed The Diploma of Membership of the Joint Dental Faculties at the Royal College of Surgeons (MJDF RCS Eng) in 2014. He believes working in a caring and relaxed environment with an open door approach. This facilitates learning and teaching for all staff at the practice. Tarly also organises CPD courses and is a Peer Review Facilitator for Walsall Local Dental Committee.
The Practice: Premier Dental Care is a modern and fully refurbished 5 surgery dental practice providing dental care for around 15000 NHS patients and 3000 Private patients. Our dental team is made up of 2 principal partnership dentists, 3 associate dentists, foundation dentist, hygienist, therapist, fully qualified dental nurses and experienced reception staff.
We are committed to being a friendly and approachable practice, who provide dental treatment of the highest standards using the most up-to-date technology, knowledge and materials. The practice is well established and has been providing dental care for over 35 years. We provide all aspects of NHS and Private dentistry including tooth whitening, orthodontics (QST, Invisalign), Implants, and facial fillers. Premier Dental Care is also Denplan Accredited.
We have modern equipment including Protaper Ni-Ti for endodontics, Vistascan digital X-ray system, digital photograph facilities, ultrasonic scalers, electrosurgery kit, prophy jet, Kavo handpieces, an intra-oral camera, and good quality restorative materials.
We comply fully with HTM01-05 requirements in cross infection, and health and safety policies. The practice is also registered and adheres to the CQC guidelines. The care and welfare of our staff and patients is of greatest importance. Car parking facilities are available on the premises, with access for disabled patients, and domiciliary care is also provided.
The FD surgery is a large spacious room, being recently refurbished with a Belmont Compass chair. LED overhead lights with an integrated patient mirror, fully adjustable electric delivery unit.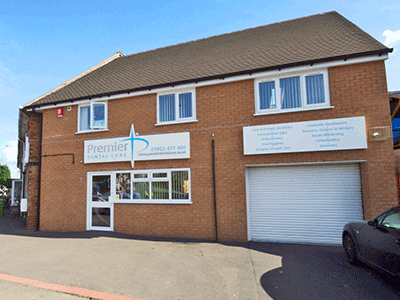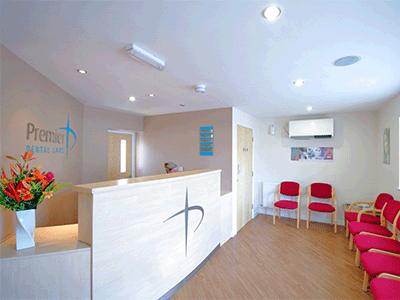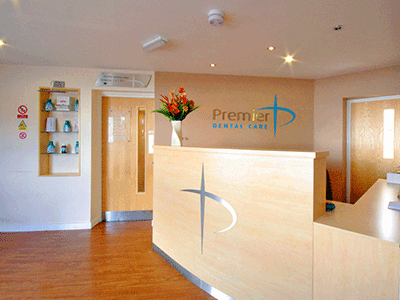 The Area: The practice is located in Walsall in a residential estate which borders with an industrial estate. It is located opposite a school and so caters for all types of patients. 
The practice is located approximately 1 mile from junction 10 of the M6, and so very accessible via motorway from Birmingham (20 min), Wolverhampton (15 min), and Stafford (20 min).
Patients are generally in high treatment need which is good for Foundation Dentists seeking a good range and variety of NHS dental work.
Walsall is an up and coming town, with a good high street (approx 10 min) with good bars and restaurants, nearby cinemas and casinos. Nearby are all the usual fast food eateries alongside coffee shops and hotel restaurants and gyms.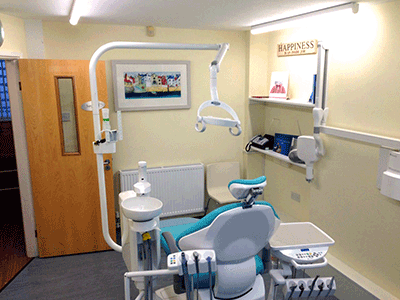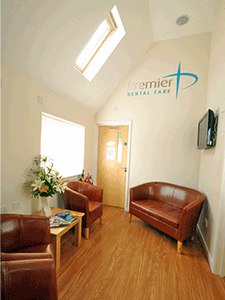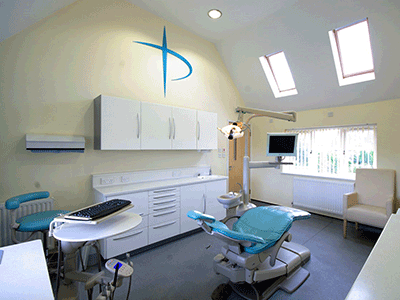 Other Points of Interest:  A great team to work for. Long standing, experienced and friendly staff, majority of who have been working for Tarly over 15 years.
Long standing dental associates working as long as 10 years. 
Many Foundation dentists have returned to work as associates, as Premier Dental Care provides a brilliant working environment.
All members of the team happy to help and support Foundation Dentists.