Castle Bromwich Dental Care
Castle Bromwich, Birmingham, West Midlands
Castle Bromwich Dental Care
11 Green Lane
Castle Bromwich
The Educational Supervisor: I qualified from the Royal London Hospital in 2002. I completed my Vocational Training (VT) in the current practice in 2004 and worked as an associate until 2012, when me and my younger brother brought the practice. My VT trainer and previous owner still works at the practice as an associate and is currently the TPD for the Worcester Scheme.
I am very keen in CPD and post graduate education and have also been involved in the Foundation Training for Hygiene Therapists. I regularly attend CPD courses and meet for peer reviews. Since being involved in Foundation Training I have thoroughly enjoyed supporting newly qualified dentists/therapists in developing their skills and mature into confident, competent practitioners. I enjoy all aspects of General Dentistry, and have introduced facial aesthetics within the practice as well as adult short term orthodontic treatment.
In my spare time I spend lots of time with family and having 4 children keeps me busy! I also play football regularly and a massive Liverpool FC fan. I have spent some time abroad doing charity work; combining dental work with a football tour of Bangladesh with my local Sunday League team.
The Practice: We are a long established busy mainly NHS practice with some element of private work.
The practice offers the full range of treatment under the NHS as well as private treatment such as implants, short term orthodontics, facial aesthetic treatment and Denplan.
The practice boasts 4 surgeries over two floors, fully computerised running on exact software of excellence, digital SLR cameras, and rotary endo system.
We have 2 associates, 2 hygienists, very experienced nursing and support staff some of whom have been with us for over 20 years.
The previous practice principle who still works as an associate had over 10years of having FDs in the practice and is currently TPD for the Worcester Scheme. The practice is very much organised to support newly qualified dentists. The other partner is my younger brother who offers implants, short term orthodontic treatment such as 6 month smile, and is keen on aesthetic and cosmetic dentistry.
The practice is located in a small shopping precinct in a residential area next to the Farthings Pub with ample car parking.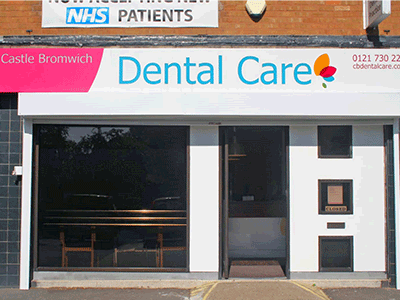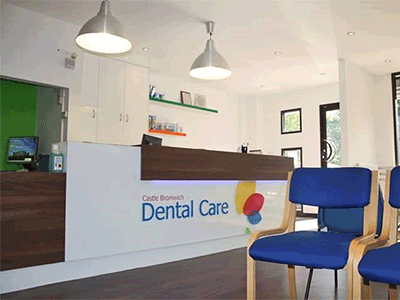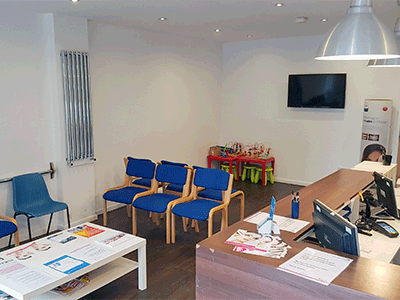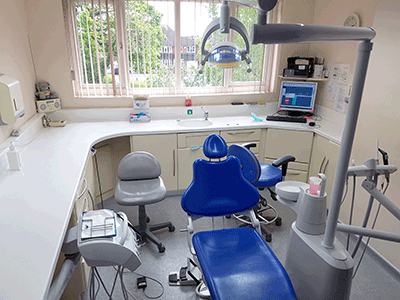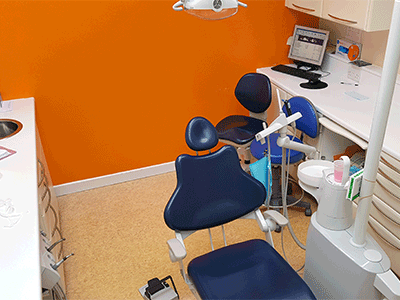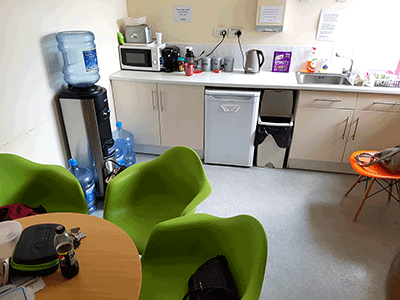 The Area: Castle Bromwich is a suburb of Birmingham situated within the borough of Solihull. The area boasts 3 primary schools and 1 Secondary school.
Castle Bromwich is semi affluent surrounded by deprived areas such as Shard End, Castle Vale and Smiths Wood. As a result we see a variety of patients with differing treatment needs. Castle Bromwich has good transport links and is less than10mins off the M6. There are bus stops in front of the practice with good local routes to Birmingham City Centre and Solihull.
Other Points of Interest: Castle Bromwich Hall with its surrounding gardens Grade I listed built in 1599. Castle Bromwich Assembly plant for Jaguar. Fort Shopping and Chelmsley Wood Shopping Centre. Star City is an entertainment complex housing cinema, bowling and a variety of restaurants.