R A Arrowsmith Dental Practice
Stourport-on-Severn , Worcestershire
R A Arrowsmith Dental Practice
Stourport-on-Severn
DY13 8XH
The Educational Supervisor: When I left Bristol University in 1985 I had no idea how my career would evolve. I have now enjoyed over 30 years in General Dental Practice and have a vast experience of working in the NHS. I have been an Educational Supervisor in Dental Foundation Training since 2006. I have seen many changes in technology and techniques over the years and strive to continually provide a wide and varied range of treatment to my patients.
Outside of Dentistry my interests include competing in Hillclimbs and Sprints in a small racing car and also cycling ,walking ,travelling and playing Bridge.
The Practice: The practice is based in a residential area approximately ¾ mile from the town centre of Stourport-on-Severn, Worcestershire, in the heart of the Severn Valley.  The practice building is a 3 storey, converted Edwardian semi-detached house, set in ample grounds and with its' own car parking facilities. Situated on the ground floor is our reception, the principal dentist's surgery, waiting room, and disabled toilet facilities.  On the first floor there is a decontamination room, two further surgeries and a waiting room used by my associate ,who was my first FD in 2006, and the current FD. There is a large training/staff room on the 2nd floor.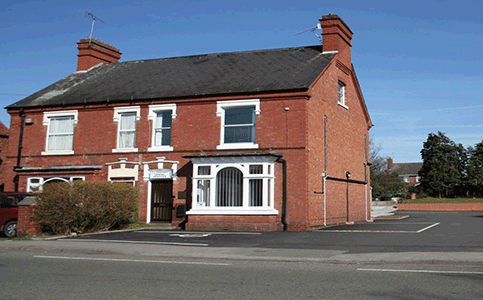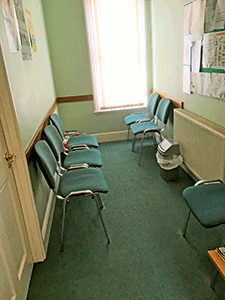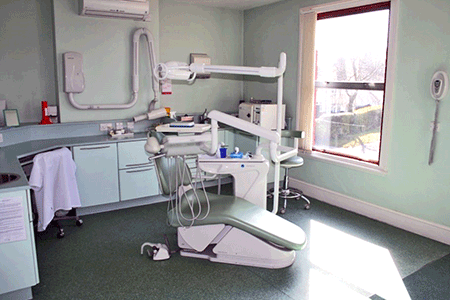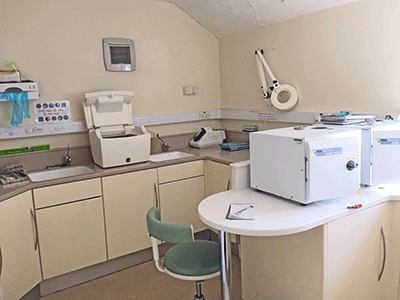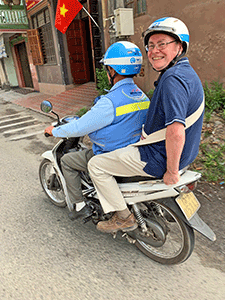 The Area: 
Stourport-on-Severn, often shortened to Stourport, is a town in the Wyre Forest District of North Worcestershire, England, a few miles to the south of Kidderminster and down stream on the River Severn from Bewdley. Stourport lies on the River Severn, and at the time of the 2011 census had a population of 20,292.
The practice is situated near to some outstanding areas of natural beauty yet within ½ hour of both Birmingham's nightlife and Charles Hastings Education Centre in Worcester.
Other Points of Interest:  We are a family orientated practice described as "Professional, kind, considerate, friendly and approachable" by our patients.