Handsworth, Birmingham, West Midlands
BDS (2009) MJDF (2012) pgCert (2014 U Warwick) pgCert (2020 U Cardiff)
119 Holyhead Road
Handsworth
The Educational Supervisor: Having graduated from King's College London in 2009, Ramandeep Uppal is a General Dentist with special interests in Advanced Orthodontics and Dental Implants. Ram has been awarded membership to the Royal College of Surgeons after completing his MJDF qualification in 2012. In addition, he gained a post-graduate certificate in Orthodontics from the University of Warwick and has partaken in the Implant Dentistry Course offered by the Dentale Institution. More recently he gained a post-graduate certificate in Medical Education to further support his ES role. He is a member of the: Association of Dental Implantology (ADI); is a full member of the British Dental Association(BDA) and a member of the Royal College of Surgeons.
Having been in the ES role, I have found the experience of training FDs to be beneficial and also rather fulfilling. I have seen the pitfalls that many new graduate dentists face and believe my experience has equipped me to deal with supporting a FD adequately. I aim to boost their confidence and skill set to become successful in their careers as safe dentists that are able to perform quality procedures. I am happy to go the extra mile to ensure that FDs get adequate professional support at this important stage of their career.
The Practice: HDC is a busy mixed NHS/Private dental practice in Handsworth situated approximately 3 miles from Birmingham City Centre and has been established for over 16 years. The practice provides all aspects of dentistry; general dentistry, dental implants, oral surgery, smile makeovers and cosmetic orthodontics. There are ample learning opportunities covering a wide range of dental procedures so that the experience any FD will gain will cover many bases. All members of staff are experienced, supportive and pleasant to work with. The practice has 3 dentists, 4 nurses and a receptionist who are all friendly and willing to help. There is ample free roadside parking available nearby for use by patients and staff. At ground level there is: a newly renovated large reception area; 3 modern, fully equipped surgeries;a decontamination room; patient WCs. The 1st floor has been extended to better suit a learning environment for FD training, there is a large office with a study desk and a library for staff use, a stock room and a separate staff room with kitchen facilities and a large Smart TV for staff use. HDC is fully computerised with Digital Radiographs and runs on SOE. The practice uses rotary endodontic equipment, a variety of modern restorative materials and has a Digital SLR camera available for clinical use.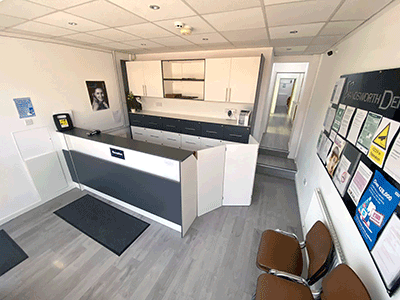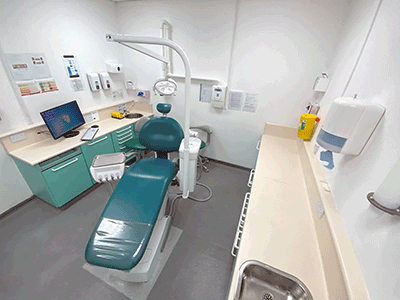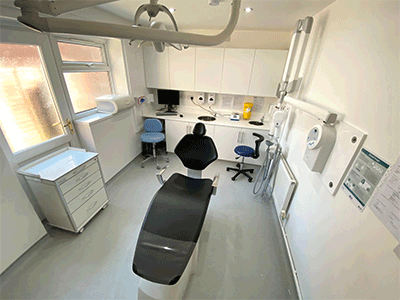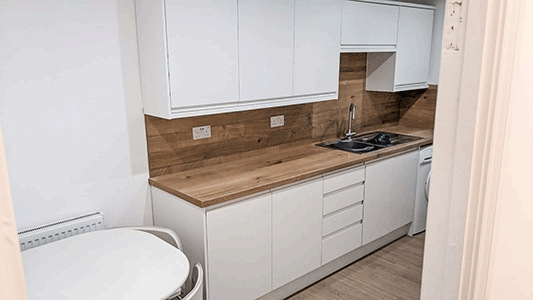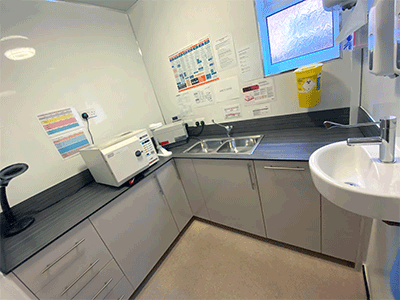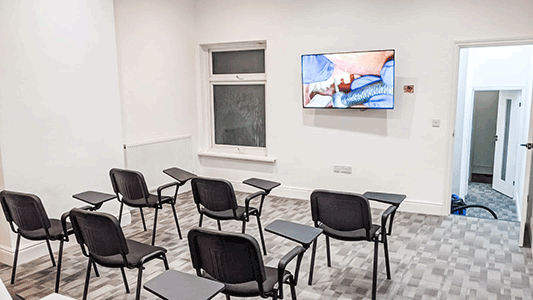 The Area: ​Handsworth is an inner city urban area of northwest Birmingham in the West Midlands, with a population of about 31,000 people. Handsworth lies just outside Birmingham City Centre. The practice is situated 5 minutes north of the renowned Soho Road, and 3 miles from the global landmark, the Bullring shopping center. The practice is located in close proximity to major motorway links. We are located 2min from Junction 1 of the M5 and 10min from the Hawthorns train station. The practice is easily commutable from Birmingham City Centre and surrounding counties. The area boasts a range of local facilities – parks, supermarkets, shopping centres, nightclubs, curry bars and country pubs.
Outside the city you will quickly find yourself in a beautiful scenic areas with Sandwell Valley nature park close-by. Handsworth has several good gyms, there is sailing on the edgbaston reservoir and Sandwell boasts great cricket and golf clubs
Other Points of Interest: The practice provides the perfect opportunity for FDs to gain experience and enjoy the year in a relaxed and sociable atmosphere with young dentists and staff. We are a vibrant, warm and friendly practice. We have regular dentist meeting at the practice and any FD will have year round support.
There are good links with other practices allowing visits to see specific specialists if this is of interest e.g. oral surgeons, implantologists, periodontists and orthodontists. The political side of dentistry can be sampled by attending Local Dental Committee meetings, FGDP(UK) West Midlands Peer Review Group and BDA meetings which can all be attended at centres local to HDC. 
Recent renovations at HDC have provided 2 spare study rooms with large screens available for tutorials and presentations and a dedicated teaching and learning space for FDs. Our Associates can provide rounded, up-to-date knowledge to the FDs, having recently been through the FD process themselves. There is an exercise room with gym equipment and staff shower facilities available for staff use.