Heathfield Dental Practice
Handsworth, West Midlands
Heathfield Dental Practice
191 Heathfield Road
Handsworth
The Educational Supervisors: Nazim Dad  Principal of the practice and since graduation has been fortunate enough to only practice dentistry in environments where DFT has taken place. A PG Cert in Dental Education and coaching qualifications from the Chartered Management Institute have allowed him to better support FDs and Associates alike. A commitment to lifelong learning has led him to complete a PG Cert in Restorative Dentistry and he is currently working towards a Diploma in the subject.
Aisha Awan  I qualified from the University of Birmingham in 2007 and started my role as an ES in 2021 having worked alongside Foundation Dentists for over 10 years.  I completed a PG Certificate in Medical Education in 2018 which has allowed me to gain valuable skills to support, guide and mentor. Dentistry is a rewarding career. I enjoy all aspects of dentistry, especially restorative work.  I have attended the Mini Smile Makeover and Invisalign Go courses and hope to attend a Facial Aesthetics course soon.  I am relaxed and approachable and look forward to welcoming a new FD and helping them develop into a sound clinician. Outside of dentistry, I enjoy spending time with my family and friends. 
The Practice: Heathfield Dental Practice is a double-fronted Victorian building located on a high street in a busy residential area north of Birmingham and very close to the city centre. It started in the 1950s and has always been a busy family practice. There are 5 fully equipped dental surgeries, the building is fully air-conditioned. There is a waiting room downstairs and one upstairs, there are three surgeries downstairs and two upstairs. The practice is fully computerised and we use CS R4 software and digital radiographs. There is a staff room, a dedicated decontamination room and a secure car park at the back of the building.
The practice has a very large number of loyal patients who are regular attenders and we do see a lot of new patients as well. We have a team of seven experienced support staff compromising dental nurses, receptionists and a practice manager, all the staff have been involved with DFT and we have an experienced dedicated nurse for the FD.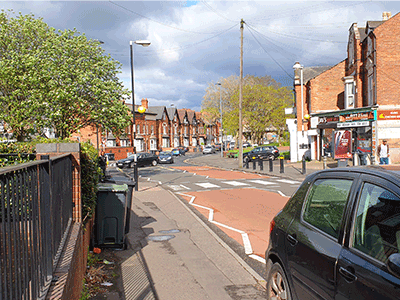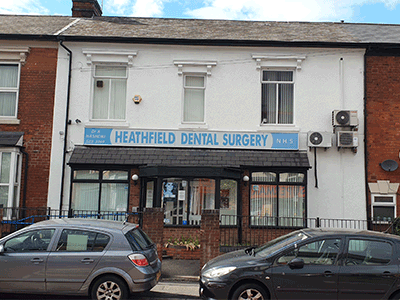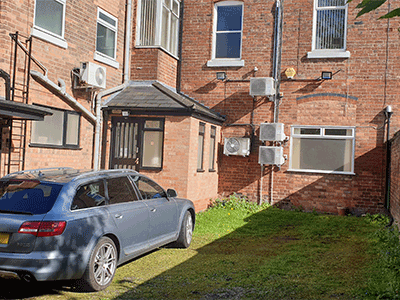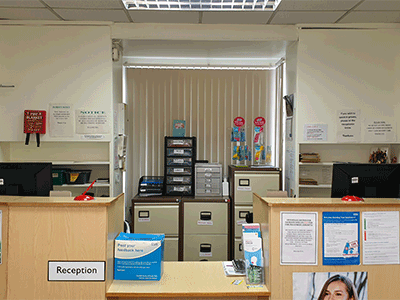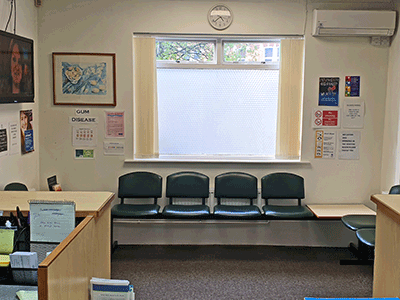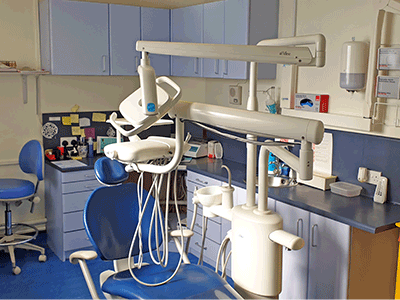 The Area: The practice is located in a densely populated inner-city area. It is a busy area with lots of business and retail outlets and a thriving community. it is a residential area with lots of families that we see at the practice. 
The practice is five minutes from Alexander Stadium which is due to host the Commonwealth Games. As a consequence, the wider area has benefited from improvements in transport links and a number of regeneration schemes. 
Other Points of Interest: We have been a training practice since 2006 and all understand the specific needs of Foundation Dentists. We have a very relaxed, open-door policy and aim to tailor the training based on the FDs needs and abilities. We pride ourselves on providing a supportive and understanding environment for FDs to flourish 
We see a large number of new patients who need complex dentistry and are therefore able to provide a comprehensive range of dental treatment for them. This has always been of great interest for the FD as he or she gets an opportunity to treat such cases and gain valuable clinical experience. It is most important for us to ensure that our FD gains as much hands-on experience as possible during their DFT year.