The Educational Supervisor: I qualified from Barts and the London School of Medicine and Dentistry in 2010 and have been involved in FD training since 2015. In 2016 I successfully completed a certificate in postgraduate dental education. My particular interest is in minimally invasive dentistry and practice management. I enjoy working in a team environment with an emphasis on team work and continuous development. Outside of dentistry my hobbies include playing football and golf and love spending time with my wife and daughters.
The Practice: Westgate dental practice is a busy town centre practice. It was founded in 1983. Apart from myself there are 4 associates and a part time hygienist. The building itself is a converted coaching house which dates back to the late 1800's. and although bricked up now there is communication with the tunnels which run under Warwick. These tunnels are said to date back to before the English civil war. The practice serves the local community and is a real family practice with various generations of families attending for their dental treatment.. The practice provides NHS and private treatment. All practitioners have access to the wave one gold reciprocating system for endodontics. We are a fully digital practice. This includes clinical records, radiographs, consent and referrals. We are undergoing a refurbishment to include state-of-the-art equipment and we now have a CBCT scanner and digital intra oral scanner.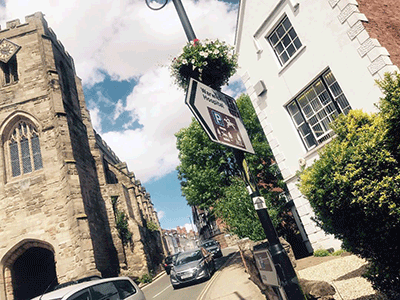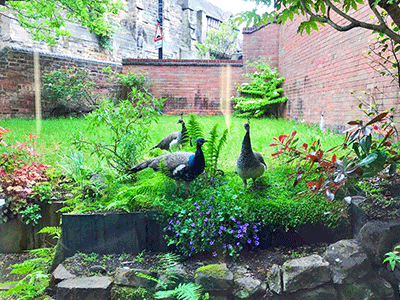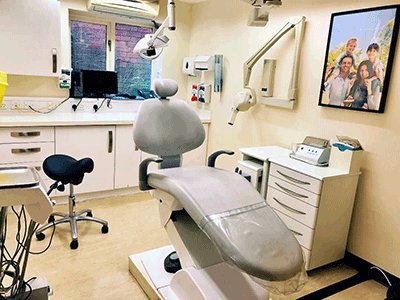 The Area: There are numerous fine restaurants in the town and Leamington spa the next town centre has a large treasure trove of independent, specialist boutiques alongside high street brands. Warwick is just off junction 15 of the M40 which provides good road links to the south west and north. The A46 takes you to the east of the country. Rail links are good with the Chiltern line having one station in Warwick itself and another just outside the town serving commuters to London and Birmingham.
Other Points of Interest:  The Practice is directly opposite the original Westgate of Warwick. If you climb to the top of the tower the view across the surrounding countryside is fantastic. Attached to the Westgate is the famous LORD LEYCESTER HOSPITAL where a number of retired service personnel live. The hospital is often used for filming such as the Christmas Dr Who with David Tennant and more recently A Christmas Carol involving Tom Hardy. Warwick castle originally designed by William the conqueror is one street away from the practice and the peacocks from the castle are often found in our garden. The castle is now operated by Merlin entertainments.