11 Tynsall Avenue
Webheath
The Educational Supervisor: I graduated from Newcastle University in 2011 and completed my DFT year at Webheath Dental Practice with Thegan Moodley (Sandon Dental Practice) as my trainer. I then went on to do DCT at the Worcestershire hospitals as a Maxillofacial Senior House Officer, before returning to Webheath where I have worked as an associate since. I have worked with many FDs, offering advice and support when needed as the practice continued to be a training practice, but became the Educational Supervisor here in 2018.
In 2013 I passed the MFDS exam and became a member of the Royal College of Surgeons (Edinburgh). I enjoy all aspects of general dentistry, and do all routine treatments as well as private orthodontics at the practice. I have an interest in treating anxious patients as well as oral surgery, and as the practice is on the same road as two schools, we see a lot of children. I regularly attend courses, and am presently enrolled in the Dominic Hassall training institute for their 2 year restorative course to stay up-to-date with modern developments in Dentistry.
Outside of work my time is occupied with my two young children, I am a regular at baby swimming and am working on my cupcake designs. I love to play tennis, do Insanity workouts and am overly competitive at board games.
The Practice: Webheath Dental Practice was established in 2006 and is located in a residential part of Redditch. Our modern surgeries are equipped to provide treatment for both NHS and private patients. We are a fully computerised practice with five surgeries. We have two dedicated decontamination rooms. The practice has a staff car park as well as parking for patients. There is digital radiography in all surgeries, and an x-ray room with an OPG machine. We use Rotary Endodontic systems as standard. The staff have use of a private kitchen/ locker area. Comfortable patient waiting rooms are provided on both floors.
We have quite a large team, with varied experience and age groups. Our team are experienced with working with FD's and can offer a warm welcome and good support, the FD will always have a fully qualified dental nurse. There are 4 associate dentists at the practice in addition to the ES, all were previous FDs at the practice! There is a real passion here for postgraduate education - someone will always be booked on a course and willing to share information and techniques they've picked up.
We aim to start the FD off gently, and gradually increase the number of patients seen when they feel confident to do so.  The FD will be encouraged and supported to practice all aspects of dentistry. Help, when required, is available from the ES in the adjacent surgery.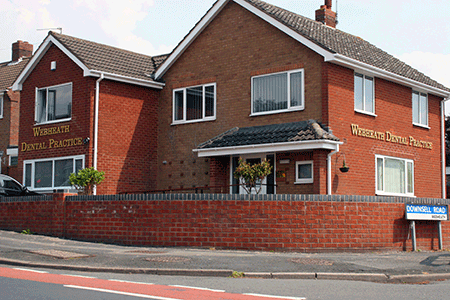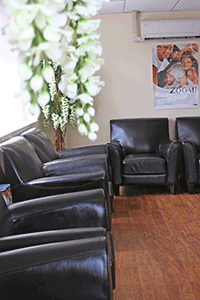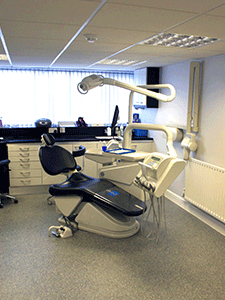 The Area: Webheath Dental is situated in a residential part of Redditch, in Worcestershire. Webheath is a very pleasant and highly regarded area of Redditch. Our practice is less than 2 miles from the Town Centre and the towns Bus/ Train station. We are also very near to the Bromsgrove Highway which offers links to/from Worcester and Birmingham areas. Worcester and Birmingham both being around 20 miles from the practice. 
Webheath is rapidly growing in population and the practice welcomes a very varied range of patient needs. We feel as a result of this, an FD would benefit from the large range of treatment requirement at our practice.
Other Points of Interest: Please feel free to visit our website (www.webheath-dental.com). Our practice is well known within the town for being excellent at treating nervous patients. We have good working relationships with our Dental Laboratories and we have excellent referral pathways with our local Orthodontics practice.
The FD will benefit from good support and guidance from their ES, including weekly tutorial time. The practice holds in house training for the staff,  including CPR, Medical Emergencies, First Aid and lunch and learn seminars. Other opportunities for CPD are very much encouraged and supported.