Great Wyrley Dental Practice
Great Wyrley, Walsall, West Midlands
BDS, MJDF, Pg Cert Med Ed
Great Wyrley Dental Practice
2 Southfield Way
Great Wyrley
The Educational Supervisor: I qualified from Liverpool Dental School in 2007 and completed  what was then called Vocational Training (Foundation Training) in Oxfordshire before working across several practices in the London region. I completed my MJDF qualification in 2011 and moved back home and joined the team here at Great Wyrley Dental Practice as the principal later that year. I completed a hands on year long certificate course in restorative dentistry in 2016 and the Quick Straight Teeth short term orthodontic course in 2018
I really enjoyed my year as an FD and found that being in the right practice with a supportive ES allowed me to improve my clinical skills and confidence greatly. Since then, I wanted to be able to create a similar environment within my own practice and  have the opportunity to support newly qualified dentists in the early parts of their career. 
I became an Education Supervisor in September 2016 and completed my PgCert in Medical Education that academic year at Cardiff University. 
I'm friendly and approachable and genuinely enjoy helping and supporting my FDs and watching them grow into confident practitioners. 
I am a member of South Staffs Local Dental Committee and facilitator of  a local Peer Review group.
Outside work and Dentistry, I enjoy spending time with my wife and two young daughters, traveling and socialising  and am a keen cricket fan.
The Practice: We are a single storey, family orientated, mixed practice which was established over 50 years ago. The practice has been fully refurbished and extended this year and benefits from being fully computerized and paperless with digital xrays, Clinipads, an online patient portal, rotary endodontic equipment and Intra oral cameras in every room. The practice is modern and air conditioned. We have a friendly, approachable and experienced team who work together to provide a supportive environment where our previous Foundation Dentists have been able to flourish and gain considerable experience in a wide range of clinical procedures.  The practice has a dedicated decontamination room and separate facilities for staff coffee breaks. There is a study area with textbooks, educational material and IT facilities for the Foundation Dentist to use. We also have a phantom head facility to enhance hands -on training for our FD.
The Educational Supervisor works full time at the practice and is always available and happy to provide support. The Foundation Dentist is paired with an experienced and qualified nurse who is very knowledgeable and supportive towards the FD's needs.
Ample parking car parking is available outside of the practice.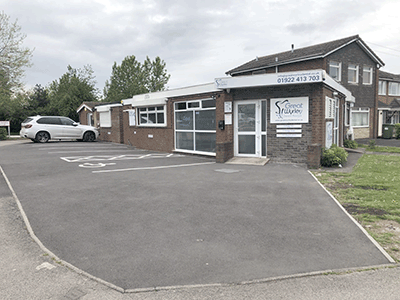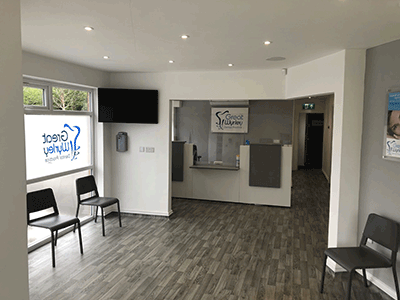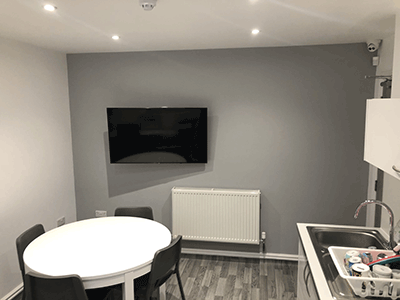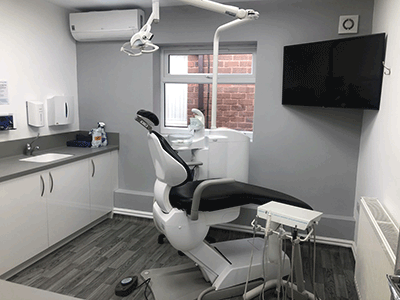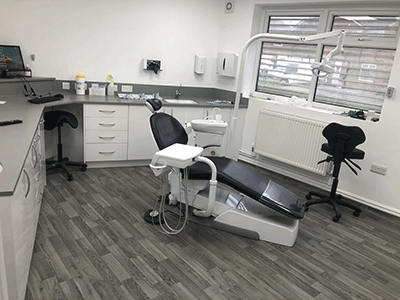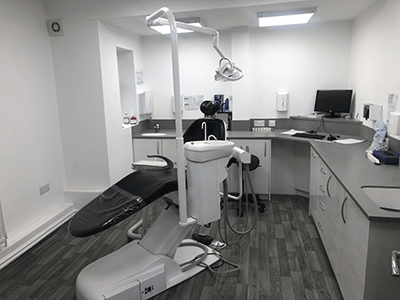 The Area: Great Wyrley is an expanding village situated between the towns of Walsall and Cannock. The practice is located in a small shopping parade with local shops and cafes and is adjacent to the local GP practice.
The village benefits from excellent transport links with the M6, M6 Toll, A5 and A38 being very close, making the practice accessible from all part of the Midlands and Staffordshire. In addition, Landywood train station is just a two minute walk from the practice and provides a direct link to Birmingham New Street station with trains running regularly throughout the day, A direct train service to London has also commenced from this station.
Just a few minutes drive from the practice, a 'Bicester style' outlet shopping center has recently opened.
Other Points of Interest: Our team has great local knowledge and would be delighted to assist the new FD in looking for accommodation and settling into the local area.