BDS DRDP MFGDP PGCert DentEd MMedSci (Implantology)
The Educational Supervisor: I qualified from the Royal London in 1995 and am the principal dental surgeon at Widney Dental Care and a partner in the BST group of dental practices, leading a team of Dental Professionals providing all aspects of NHS and Private Dentistry to patients in primary care. In general practice, I have a special interest in Restorative and Surgical Implant Dentistry, Oral Surgery, Intravenous Sedation and advanced Restorative and Cosmetic Dentistry providing these services for my own and referral patients from local practitioners.
I have undergone extensive postgraduate training at some of the most renowned institutions in the United Kingdom. At the Eastman Dental Institute, I gained the Postgraduate Diploma in Restorative Dentistry, and Certificates in Surgical and Restorative Implant Dentistry. I also gained a Certificate in Dental Implants at the University of Warwick and a Masters Degree in Dental Implantology at the University of Sheffield and completed the Diploma course in Conscious Sedation at the University of Newcastle. I am a mentor and coach to general dental practitioners and junior specialty doctors, being registered with the West Midlands Mentoring / Coaching scheme and a registered mentor with the Association of Dental Implantology. I am a member of the Local Dental Committee in Solihull and sit on a managed clinical network panel for Oral Surgery in Birmingham & Solihull.
I also work in Secondary Care as a senior Specialty Dentist in Oral & Maxillofacial Surgery providing Oral Surgery and Intravenous Sedation services to referring practitioners.
The Practice: Widney Dental Care is a modern forward thinking mixed (NHS/Private) practice, providing an excellent environment for the new graduate. The practice has been recently refurbished and offers Computerised Administrative and Clinical records and Digital Radiography. A broad spectrum of general services are offered, as well as Dental Implants, Intravenous Sedation and Minor Oral Surgery.
We have an excellent team of Support Staff, Hygienists and Dentists all of whom aim to provide a sheltered introduction for the new graduate into Primary Care General Dentistry during their Foundation year.
Previous FD Reflective Comments
"My FD practice has an amazing team" "I have never worked anywhere, where the team are so supportive"
"My Trainer is ALWAYS available via phone, Instant message or if I need to pop into his surgery"
"My surgery is brand new and has recently been fully equipped"
"I have had a lot of new patients in my diary which is great because I am always carrying out my own treatment plans and rarely taking over anyone else's"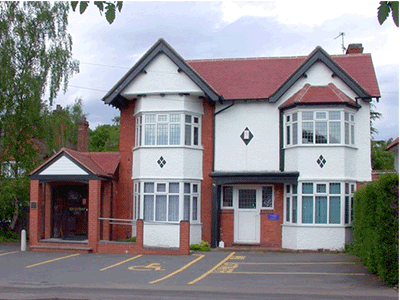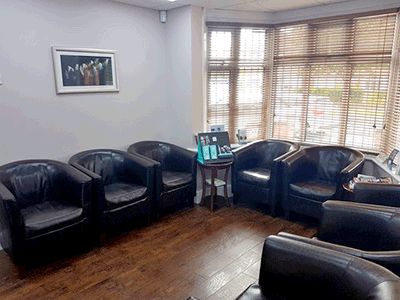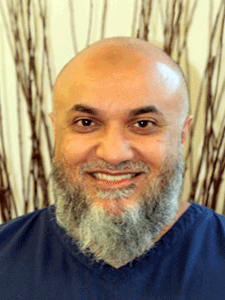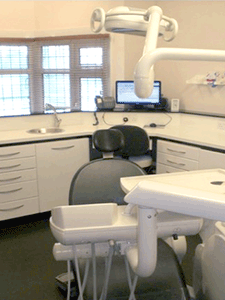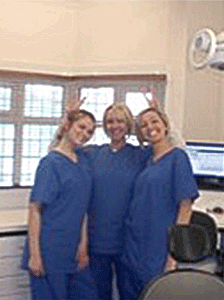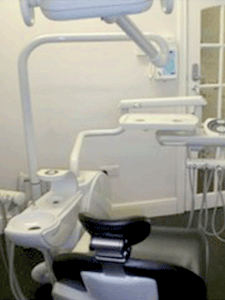 The Area: The practice is based in Bentley Heath/Knowle border and is located in Solihull's southern Green Belt, bordering Stratford and Warwick to the south and bisected by the M42 motorway in the north. Large swathes of the ward are rural, with scattered communities, although Knowle village, together within the north eastern fringes of Dorridge represent one of the largest and most attractive residential communities in the southern part of Solihull. Affluence levels are among the highest in the West Midlands. Despite its semi-rural aspect the ward has easy access to key employment sites at Blythe Valley Business Park on the M42 and Solihull town centre to the north.
The practice lies close to the A4141 (formerly the A41), about a mile south of Junction 5 on the M42. It is three miles south of Solihull, 13 miles south of Birmingham, 10 miles north of Warwick and about 10 miles from Coventry.
The nearest stations are Dorridge (1 mile) and Widney Manor (1 mile), both on the Chiltern line between Birmingham and London. Knowle is about 5 miles from Birmingham International Station. There are bus services (half hourly approx.) from both Dorridge and Solihull.
There is a broad population demographic, with a higher than average elderly percentage with 3 local primary and one secondary school.
Other Points of Interest: The practice is a member of the BDA good practice scheme.
Best FD for the Solihull Scheme 2015-16 - winner of the John Gilmore prize.