Castilian Street Dental Practice
Northampton, Northamptonshire
BDS, MFGDP UK (RCS), Dip.Rest.Dent (RCS), Cert.Clin.Ed, FFGDP UK (RCS)
BDS, MFGDP UK (RCS), Dip.Rest.Dent (RCS), Cert.Clin.Ed, FFGDP UK (RCS)
Castilian Street Dental Practice
The Educational Supervisors:  Amar Shah Amar is approachable, easy going and friendly. He has been an Educational supervisor since 2007 and thoroughly enjoys both the teaching and social aspects of DF1 training. He qualified from GKT in 2003, completed the MFGDP(UK) in 2006, the Diploma in Restorative Dentistry at the Royal College of Surgeons in 2010 and attained the FFGDP (UK) in 2015. He completed a Certificate in Clinical Education in 2011. He has an interest in fixed and removable prosthodontics and endodontics.
Sinal Shah Sinal is friendly, out-going and a great asset to our dental team. She has been an Educational Supervisor since 2007. Her previous trainees nominated her for the 'Best Young Dentist in the Midlands' award 2010, for which she was a runner -up.  She accompanied her first trainee to do dental voluntary work in Cambodia in 2007. She qualified from GKT in 2003 and on graduating was awarded the University of London Gold Medal.  She completed the MFGDP(UK) in 2005, the SAAD course in conscious sedation in 2007 and the Diploma in Restorative Dentistry at the Royal College of Surgeons in 2009.  Shecompleted a Certificate in Clinical Education in 2011, the Certificate in Surgical and Prosthodontic Implantology at the Eastman in 2012, the Oral Surgery Certificate at Sheffield in 2013, FFGPP (UK) in 2014 and a facial aesthetics course in 2015. She also carries out short term orthodontics. She is passionate about dentistry and passing on her knowledge and experience to FDs.
The Practice: The well-established practice was taken over by Amar Shah and Sinal Shah in 2010. They have completely renovated and modernised the four storey townhouse.  There are three new well equipped surgeries and the practice benefits from SOE Exact computer software, digital radiography and intra oral cameras, fibre-optic hand-pieces in all surgeries, and rotary endodontic equipment. The Practice provides a full range of NHS and private treatment to a loyal patient base. There are in the region of 4000 NHS patients.  Preeya (current FD) has her own list of patients, giving her a chance to develop her treatment planning skills and gain a wide range of clinical experience treating a variety of patients across all age groups. The practice offers all type of general dentistry, implants, short term orthodontics, facial aesthetics and cosmetic dentistry.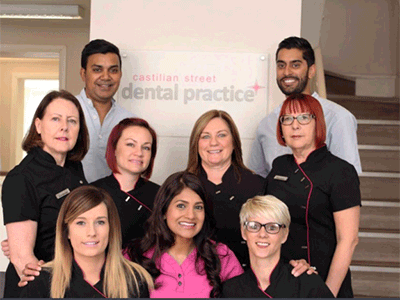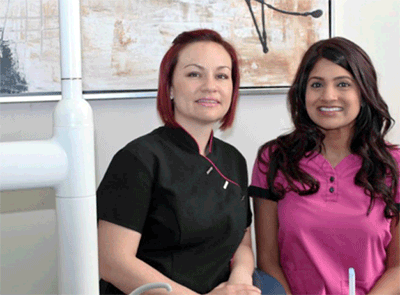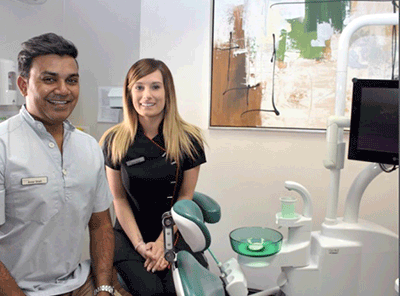 The Area: Castilian Street Dental Practice is a contemporary, busy, dynamic practice located in the heart of Northampton town centre.  It is very close to the main shopping centre with a good choice of shops and restaurants nearby.  There is a pay and display car park for staff behind the practice, or free parking further away.