HEE Midlands
West Midlands Dental Foundation Training Schemes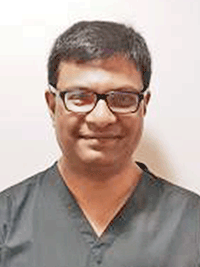 Shropshire, Telford and Wrekin
Training Programme Director: Colin Sinha
Telephone: 0121 687 8882     colin.sinha@hee.nhs.uk
Administrator: Rosie Heath
Telephone: 01952 641222 (Extension 4636)     rosie.heath1@nhs.net
Postgraduate Centre, The Princess Royal Hospital
Apley Castle, Apley, Telford. TF1 6TF
The Shropshire, Telford & Wrekin Dental Foundation Training Scheme was first established in the year 2010. The scheme is based in the Postgraduate Centre of The Princess Royal Hospital in Telford which is a modern purpose-built medical education centre with multiple seminar rooms, lecture theatre, on site restaurant and ample parking facilities. This is where most of the teaching and study days take place along with several other venues such as the Birmingham Dental Hospital which is used primarily for hands-on teaching sessions.

Our Training Practices cover a wide geographical area, most of them located primarily in and around Telford, Shrewsbury and Wolverhampton though you should note that there will be others further afield. Most of the Shropshire Scheme Trainers have undertaken a formal teaching qualification such as the PG Cert Med Ed. You will find our Trainers/Educational Supervisors to be passionate about Foundation Training, and so devoting a great deal of their time to teaching and guiding their Foundation Dentists. Most of the practices are well established mixed NHS/Private practices and provide for rich learning opportunities to help build much needed clinical experience in all the core disciplines. It is encouraged that FDs not only learn from treating patients, but also learn from the wider team, their peers, colleagues and study day speakers.

The study days provide a balanced and blended program of hands-on clinical skills days and interactive small group teaching sessions with highly regarded speakers. You will be encouraged to contribute and debate and challenge your current thinking and justify your reasoning. You are also expected to be proactive and self-directed in your learning.

The Scheme's strength is in the network of people involved – the Educational Supervisors, the TPD and the various speakers who teach on the scheme. Together we aim to get you ready for independent practice after satisfactory completion of a successful and very enjoyable Foundation year.