About the Scheme
About the Scheme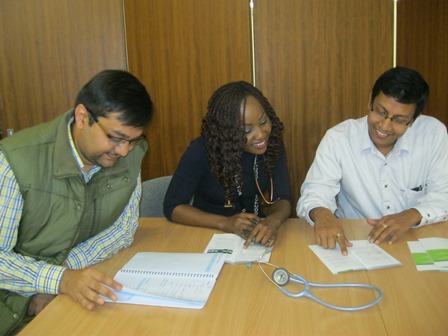 Please note that we are too far away to commute from London
We provide an enjoyable, high-quality scheme for General Practice training in a most attractive part of the country. We recognise the importance of achieving a balance between a sound academic education and an enjoyable quality of life. Over the years our GP trainees have come from a wide variety of backgrounds and gone on to achieve great things in their future careers.
Our three-year scheme was one of the first to be introduced in this country in 1967. It offers an excellent rotation of hospital posts, and a high standard of training in a variety of teaching practices. In the first year, the rotation covers 6 months of general practice and 6 months of a hospital post followed by a year in hospital posts and then a year in practice again at the end. An Educational Supervisor will be assigned throughout the 3 years; this will usually be the GP who is the trainer in the final year attachment.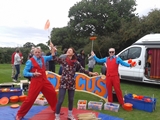 Every year we welcome our new starters with a residential induction and team building session based off site.  Our new trainees will have an opportunity to meet their fellow GPST colleagues.  In previous years we have participated in producing and taking part in a musical, orienteering in the forest, learning circus skills and undertaking a treasure hunt in Aldeburgh.  This is an excellent way to integrate trainees into our Scheme and is enjoyed by all.
We aim to support our trainees both at work and with their personal life and as a result we attempt to allocate the rotation to the individual needs of each trainee. We will endeavour that your individual learning needs are addressed throughout the three years you are with us. We run a stimulating educational programme on Tuesdays. Morning sessions for those in general practice attachments take the form of small group work based on case discussions and trainee led teaching topics. There is no set programme for these groups. The group determines what happens. The afternoon sessions are for all attached to the scheme.
Will I be supported to take the GP examinations?
All trainees now have to pass MRCGP to gain their CCT and our Scheme works towards this end. Overall the skills which will help you become a good GP are those which will also stand you in good stead for the exam. Materials are available to support private study and/or study groups and sessions are timetabled around knowledge, assessment and skills.
How are GP Trainees allocated to GP Practices?
As far as possible we aim to give trainees a mix of practice and trainer styles and practices are allocated when you join the Scheme. We have practices in all areas of east Suffolk, so trainees experience a wide diversity of attachment which they can share on the day release.
Part time training
It may be possible to arrange less than fulltime training if circumstances require it, please contact either Health Education East of England or one of the course organisers if you wish to investigate this option.
Dr Sally Whale; I am a GP and a trainer in a 3 partner surgery in central Ipswich and have been a Programme director on and off since 2001. I have worked in Wolverhampton and Ipswich, having moved here in 2002 when my GP husband followed the love of his life, a broad beamed lady who sails the seas, (Wolverhampton is a long way from the sea!) I am interested in teaching, diabetes, mental health, contraception, consultation skills, management, system organisation and problem solving, among other things, and still enjoy the challenges a day in the GP chair can bring. Outside work I have 3 dogs, several chickens, 2 grown up daughters, 1 husband (still) and enjoy gardening and crafts.
I am working towards retiring to my French Mansion, and learning enough French to survive, as well as sailing the high sea (well perhaps the Mediterranean) and becoming self sufficient from my garden produce.
I believe one should be the GP one would want for oneself and one's family, and think widely and outside the box when looking for solutions. I try to ensure the scheme and its trainers deliver high quality training with a secure understanding of both clinical and practice management issues as well as helping trainees develop resilience in a supported environment to enable them to thrive and flourish in their future endeavours.
To provide quality learner-centred education with first-rate GP Training Practices and hospital posts. To enthuse, challenge and inspire learners about a career in General Practice and help furnish them with the skills to function as a well-rounded, independent GP.
Ipswich offers affordable housing, good schools and close proximity to the Suffolk coast which has been featured as one of the top 10 places to live in the country.

There is a vibrant nightlife developing around the old waterfront with many high quality restaurants and several clubs. Central London is close enough on the east coast line to visit if you need more. London is however far enough away, especially by road, to make daily commuting difficult from London.
There is a good shopping, with both national chains and many smaller more individual outlets, both in Ipswich itself and in nearby towns such as Woodbridge.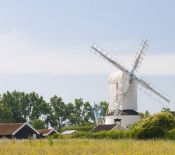 Depending on your interests Ipswich is sure to have something for you:
History from Vikings to Victorians via Romans.
Sport, from football to sailing and all points in between.
Theatre and the arts with 4 main venues in the town itself as well as several touring companies based locally, often attracting big names who live nearby.
Many local art galleries, perhaps you are a budding Constable or Gainsborough, both of whom have Suffolk connections; or even Vic Reeves who owns a gallery in town.
Wonderful natural resources, the fens and broads within easy reach, Orford Ness if birds are your thing, Aldeburgh and Southwold if it's the sea and celebrity spotting that do it for you.
For more information visit: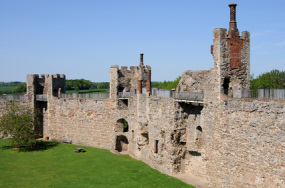 www.visit-suffolk.org.uk/
www.ipswichlife.com