About Us
Committed to delivering the highest standard of GP training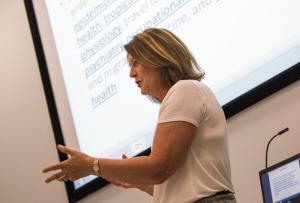 Based at the Education Centre at West Suffolk Hospital, the Bury St Edmunds GP Speciality Training Programme consists of a cohesive team of high calibre trainers and associate trainers working across fourteen training practices throughout Suffolk.
Our role is to provide first class GP training and equip our trainees with the right balance of practical, academic and real-world skills to carve a successful career within their chosen field.
As a result, our specialist teaching programme extends to cover practical issues such as licensing, insurance, funding and more.
We take on up to eighteen trainees each year, all of whom will combine classroom based learning with GP placements and hospital-based experience. Furthermore, every trainee is mentored by an educational supervisor throughout the three-year course.
Our comprehensive training scheme is widely praised for its commitment to ongoing improvement, both within the course itself and as a philosophy that we instil into our trainees.  All activity is underpinned by clear and defined learning objectives in support of the curriculum set by the Royal College of General Practitioners.

A supportive environment
Trainees learn in a professional, hard-working but welcoming environment.  We recognise that sometimes real-world issues need to be catered for, and endeavour to be supportive and flexible enough to accommodate the individual needs of each trainee.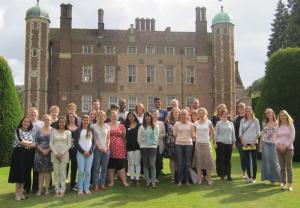 Trainee induction residential
Every year we hold an overnight induction residential at the beautiful Madingley Hall where trainees from all years get together in a relaxed and more social environment to get to know each other and share experiences.  All our trainees have commented on how they have found this a helpful and beneficial experience.