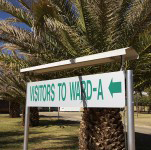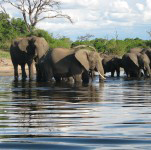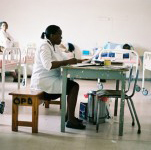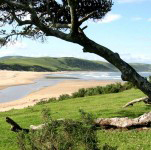 Global Health Fellowships for Specialty Doctors in Training - Exciting! Challenging! Rewarding!
Health Education England, East of England (EoE) provides the opportunity for Global Health Fellowships for Specialty Doctors in Training (DiTs).  This is an opportunity to gain experience that will both compliment your training and lead some to develop a career incorporating Global Health.  Previous DiTs who have taken up the opportunity invariably describe the experience as life changing.
Global Health Fellows follow an extended training rotation that includes a 4 - 6 months voluntary post (with a possibility of a year out of programme in a paid Medical Officer role in the future), these are all on an OOPE in sub-Saharan Africa.  Countries we are going to be offering these opportunities in are  Kenya, South Africa, Malawi, Namibia, Sierra Leone, Uganda and Zambia.  The OOPE posts for GP will be undertaken at the end of ST2 and DiTs will then return to complete their pre-arranged ST3, for Paediatrics deployment is usually after ST2 but this is flexible upon discussion with your HoS.  For ACCS Emergency Medicine DiTs will deploy after ST3 or ST4.  In addition, Global Health Fellows will have dedicated educational support throughout their training - prior to departure, during their time away and upon return to the UK.  Although it is not a compulsory part of the programme, we are keen to support Global Health Fellows who wish to obtain the Diploma in Tropical Medicine and Health (DTM&H).  To this end, we will consider applications for additional unpaid time out of programme, up to 3 months, for those who undertake this course of study.  We may also consider providing bursaries towards the DTM&H course fees, dependent on available funding.
Applications
Please refer to the National Global Health Fellowship Volunteering Programme (GHFVP) website to download the application form and full information on the GHFVP.
Visas
Those wishing to undertake the Global Health Fellowship Volunteer Programme (GHFVP) who will or already hold a Tier 2 visa sponsored by HEE must contact the Overseas Sponsorship Team: Sponsorship@hee.nhs.uk to ensure that they are aware of your intentions.  
The Overseas Sponsorship Team will provide full information with regard to your immigration status and advise if anything needs to be done with regards to your visa.
For full details regarding sponsorship, please contact Sponsorship@hee.nhs.uk  
Wednesday, 27 February, 2019
Show Between Dates:
Wednesday, 27 February, 2019