RESTART: Return to Anaesthetics Simulation Course 
Date: Monday 18th May 2020
Location: Michael Salmon Building, Anglia Ruskin University, Bishop Hall Lane, Chelmsford, Essex, CM1 1SQ
This event is approved by the Royal College of Anaesthetists for 5 CPD credits.
Course aims:
Enhance confidence on return to work.
Update knowledge in recent advances and changes to the anaesthetic practice.
Refresh skills and knowledge of algorithms.
Meet colleagues who have undergone similar experiences.
Updates on difficult airway, resuscitation, obstetrics and paediatrics.
For more information, please visit https://aru.ac.uk/study/professional-and-short-courses/restart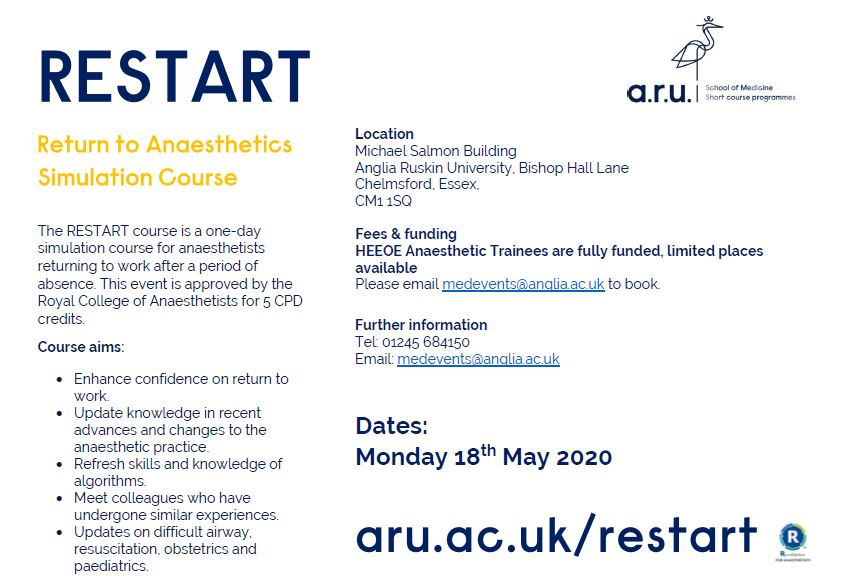 Wednesday, 7 August, 2019
Show Between Dates:
Thursday, 27 December, 2018