Physician Associates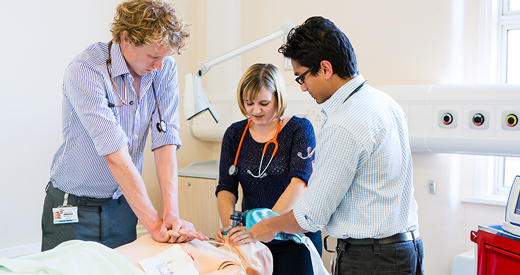 Welcome to the Health Education England - East of England Office's section on Physician Associates.
This section will give you useful information, links and resources relevant to Physician Associates in the east of England. 
Increasing the number of Physicians Associates working in the NHS is a key government initiative and forms part of a range of measures, announced by the Secretary of State for Health in June 2015, which aim to meet workforce needs within both Primary and Secondary care.
What is a Physician Associate? 
The Physician Associate (PA) is: "a new healthcare professional who, while not a doctor, works to the medical model, with the attitudes, skills and knowledge base to deliver holistic care and treatment within the general medical and /or general practice team under defined levels of supervision."
To help explain the role of the Physician Associate in the NHS, Health Education West Midlands have produced a video titled 'A Day in the Life of a Physician Associate' The aim of the documentary is to provide an objective, accessible and informative insight into the world of the PA, in a medium which is versatile enough to be used in a variety of marketing, educational and recruitment-support strategies.
The following courses are currently being run in the east of England:
East of England Contacts 
Health Education England - East of England Office's lead for Physician Associates is Dr Alys Burns, Head of Education and Quality (Secondary and Tertiary Care), Deputy Postgraduate Dean.
For all enquires please contact Robin Holland.
Royal College of Physicians - Faculty of Physician Associates 
The Royal College of Physicians has launched the Faculty of Physician Associates, a professional membership body for the physician associate profession. 
The Faculty of Physician Associates replaced the previous membership body for PAs, the UK Association for Physician Associates (UKAPA), and the RCP and UKAPA have worked closely together develop the faculty. Further information can be found on the Faculty of Physician Associates website, which is currently under development.