BDS (Bristol), MJDF (RCS Eng)
BDS (Bristol), MFGDP (UK), PGCert D. Ed (Bedfordshire)
BDS (Bristol), PGCert Advanced Aesthetic Restorative Dentistry
The Educational Supervisors:  ​Puja Patel qualified from Bristol University in 2012, after which she completed FD training in a practice in Bedford. She then worked as an SHO for the London deanery gaining invaluable skills in oral surgery. She further enhanced her skills working in general practice and during this time completed a certificate in Advanced Aesthetics and Restorative Dentistry by Aspire in 2017. Puja is driven to provide her patients with good quality care to allow them to function and smile with confidence.
Jayen Patel qualified from Bristol University in 2011, after which he completed his FD training at Birchwood Dental, Hatfield. Jayen has considerable experience as he continued at Birchwood as an associate. In 2019 he become the practice principle alongside his wife, Puja. Jayen is committed to lifelong learning having completed the course for PgCert in Dental Education at the Bedfordshire University and pursuing his interest in Cosmetic, Restorative and Implant Dentistry. His personal philosophy is to provide excellent quality ethical dentistry and a pleasant dental experience for his patients.
Ashini Patel graduated from Bristol University in 2016. She has since gained a vast amount of experience in general dental practice and working at Guy's Dental Hospital in London on the emergency dental clinic. She joined Birchwood Dental in June 2019. Ashini has a keen interest in restorative dentistry and has been awarded a PgCert in Advanced Aesthetic Restorative Dentistry. 
The Practice: A busy, long established, family oriented dental practice with a strong emphasis on good quality, continuing care. The practice is a contemporary ground floor practice, with four state of the art treatment rooms, central decontamination room, staff room, staff WC, a spacious waiting area, an office, reception and a patient WC (disabled access). Throughout the practice there is air conditioning. Each treatment room has a tablet and TV screens in addition to the computer, for completing patient forms, educating patients and to assist yourselves in your foundation year.
.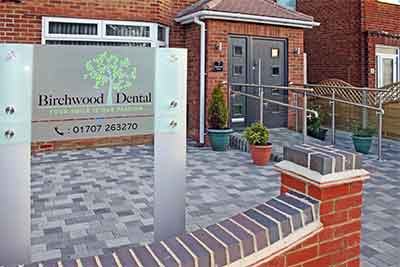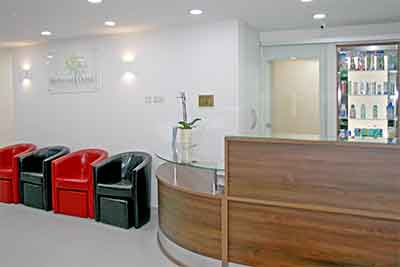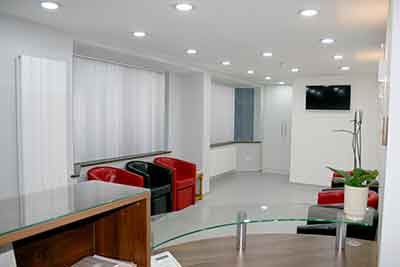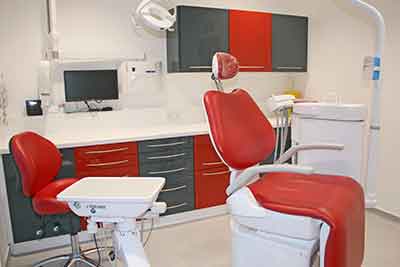 The practice has a lovely, pleasant garden which is a nice view from the treatment rooms as well as being enjoyed during the warmer months during lunch breaks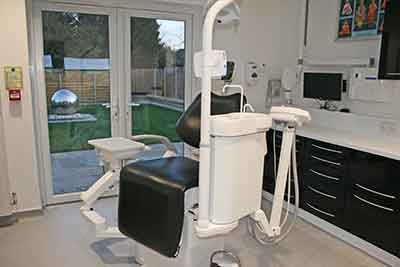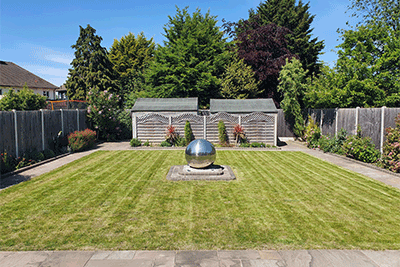 The friendly and experienced staff have worked with many FDs, the associates are also all extremely supportive of foundation dentists. This makes the transition into general practice easier and it ensures you enjoy your time with us. The practice would be most suited for an enthusiastic and motivated individual who is keen to develop their clinical skills, develop their knowledge through continuing professional development as well as developing an all rounded, holistic approach to caring for their patients. We are fully committed to developing the Foundation Dentist in all aspects of dentistry in the general practice as well providing an enjoyable year.
The Area: The practice is located on a main road in a residential area, next to the Hatfield Business Park and Hertfordshire University Campus. Hatfield has a large Galleria shopping centre with restaurants and a cinema. There are also sports centres and gyms. Nearby the practice is Hatfield House, one of the Treasure Houses of England, an architectural masterpiece surrounded by beautiful parklands and gardens. 
Hatfield is easily accessible by car on the A1M and just outside the M25 corridor. Hatfield station is a 20 minute walk from the surgery and has a fast train service from London Kings Cross (25 minutes). There is also plenty of off-street parking surrounding the practice at no cost.  .
Other Points of Interest:  Having been established since the 1950's as a Dental practice, we have a great working relationship with several generations of patients within the surrounding areas of Hatfield. We are a very friendly, supportive and close-knit team and encourage our FD's joining our team to attain their full potential whilst enjoying the year and having fun.