Upcoming Events and Courses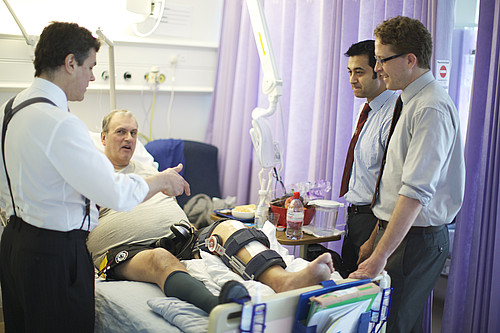 Within the School of Medicine we seek to keep our trainees informed and up to date about a range of courses and programmes that will be of benefit to them as they progress through their training.
Offered either by us or in connection with a number of trusted partners, all courses listed on this page are good opportunities for you to take part in.
For details on study leave policies please see the main study leave page on this site, or alternatively speak with your employing trust.
Simply click on any of the blue drop down boxes below for full information about a course and its contacts. You can find booking forms at the bottom of this page in pdf format for download.
Turner-Warwick Lecturer Scheme 2020
Trainees, don't miss out on the 2020 Turner-Warwick lectures
The Royal College of Physicians (RCP) Turner-Warwick lecturer scheme for trainee physicians is now in its second year.  
Celebrating the life and achievements of the RCP's first female president, Dame Margaret Turner-Warwick, this is a great opportunity for trainees to present at an RCP regional conference.
Read about the 2019 winners in the yearbook attached.
The closing date for abstract submission for the eastern region has been extended to 16 February 2020.
Read about the Turner-Warwick lecturer scheme
Submit an abstract for the eastern region Turner-Warwick lecturer scheme
Tuesday, 24 September, 2019
Show Between Dates:
Wednesday, 3 April, 2019

to

Tuesday, 24 September, 2019