Health Education England, working across the East of England: Gastroenterology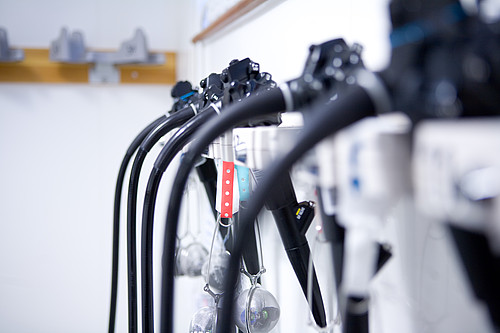 Gastroenterology covers a wide range of disorders including those of the gastrointestinal tract in its entirety, the liver, the pancreas and the biliary tree. The diversity of organs affected and the numerous diseases afflicting these organs makes Gastroenterology a particularly attractive specialty. 
Endoscopy is a central component of Gastroenterology with sub-specialty training in oesophageal therapy, endoscopic retrograde cholangiopancreatography, endoscopic ultrasound, portal hypertension, small bowel studies, as well as more conventional upper and lower gastrointestinal endoscopy. Gastroenterologists in East Anglia also contribute to general medicine and the majority of trainees to date have achieved dual accreditation. A major attraction of Gastroenterology has been the evolution of critical collaborations with radiologists, pathologists, GI surgeons, liver transplant teams, and a variety of clinical nurse specialists, nutritionists and psychologists. 
Gastroenterologists in most district general hospitals cover a variety of disorders including inflammatory bowel disease, oesophageal disease, hepatology, small bowel disorders and perform most routine endoscopies. Within the region, sub-speciality interests have evolved including hepatology, liver transplantation, inflammatory bowel disease, intestinal failure small bowel transplantation. New government initiatives have stressed the value of rapid throughput for patients with potential malignancy, which forms a critical component of the speciality.
Tuesday, 13 November, 2018