Gastroenterology Training Days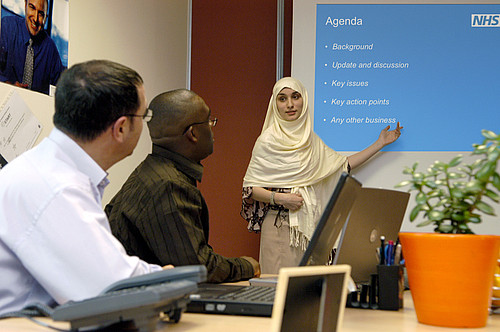 There are several training days for all trainees that are run at intervals throughout the year. Trainees are expected to attend 70% of these with attendances recorded at all training days. Sessions are currently held at Newmarket Racing School. The days encompass different aspects of the gastroententerology curriculum and are led by local GI consultants and academic gastroenterologists as well as local and national experts in specialities allied to clinical gastroenterology, such as surgery, oncology and radiology.
Further scheduled training dates are listed in the drop down boxes below.  
Gastroenterology Training Days - British Racing School, Newmarket
Wednesday 6th February 2019
Wednesday 13th March 2019
Wednesday 1st May 2019
July TBC
Wednesday 16th October 2019
Wednesday 4th December 2019
GUT Club - Bedford Lodge, Newmarket
Thursday 9th May 2019
Gastroenterology Training Days 2016
'Gut Club' dates (Held at Bedford Lodge Hotel, Newmarket) 2016:
Thursday 03rd November 2016:  13:30 - 17:30 
Thursday 27th April 2017: 13:30 - 17:30
20th January 2016 – Irritable Bowel Disorder:
Understanding what IBD is, how it is diagnosed and managed in standard and difficult circumstances, new treatments and using them appropriately and clinical decision making in IBD.
Innate immunity and the gut
Genetics of IBD
Appropriate use of Aminosalicylates in IBD
Management of IBD in pregnancy
Biologicals now and just round the corner
Mimics of Crohns disease
Case histories in IBD
2nd March 2016 – Functional bowel disorders / upper GI
Dealing with common and difficult functional problems in gastroenterology.  Update on common pathologies of the oesophagus and stomach, investigation and surgical approaches to reflux.
'Functional' gastrointestinal diseases – an overview
Management of chronic abdominal pain
The stomach and functional dyspepsia
Dealing with Constipation
Update on Helicobacter pylori
Management of Barrett's oesophagus
Fundoplication – indications, techniques and complications
Oesophageal manometry techniques and findings
27th April 2016 – Hepato-biliary
Understanding recent advances in viral hepatitis and update on common hepatological conditions including an update of recent guidelines in management of varices.
Autoimmune disorders
Hepatitis B
Alcoholic liver disease
Portal hypertension – cirrhotic and non-cirrhotic and management of varices
Drugs and the liver
Hepatitis C
Haemochromatosis
June 2016 - Nutrition
An attempt to consider some more complex aspects of nutrition management that assumes a basic knowledge of nutrition assessment and nutritional requirements – understanding special nutritional issues in different diseases states and reconsidering old arguments on parenteral and enteral routes of nutrition
Amino acids in health and disease
Nutrition in the elderly
Nutrition in malignant disease
Nutrition support on ITU
Management of severe malnutrition
Nutritional and GI complications of obesity surgery
Enteral versus parenteral nutrition
21st September 2016 – Small intestine and pancreas
Understanding basic conditions whilst revisiting established concepts
Enteroendocrine axis in health and disease
Coeliac Disease update
Carbohydrate malabsorption
Pancreatic malignancy
Pancreatic exocrine deficiency
Intestinal Failure and transplantation
The small intestinal microbiome
14th December 2016 – A good day at the orifice?
Research methodology – trial design
Calculating sample size, standard statistical tests
Research ethics, good clinical practice and IRAS
Presentation skills
Oral diseases – maxillo facial
Round the corner – an ENT perspective
Pelvic floor anatomy and dysfunction
Fissures and fistulae
Haemorrhoids and prolapse
Sexually transmitted diseases of the mouth and anus
Tuesday, 13 November, 2018
Show Between Dates:
Tuesday, 18 December, 2018