Rapid Appraisal
Rapid Appraisal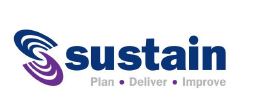 Rapid Appraisal
A Rapid appraisal process was developed in partnership with Sustain, to benchmark providers' progress towards the full implementation of the HV programme.  This was initially delivered across all 33 providers of health visiting services in Midlands and East and repeated after a year, across the East of England.
Detailed confidential reports were provided to each organisation enabling further action planning and targeted support.
---
To view an article on Health Visitor Claire Devlin's insights into working as a peer reviewer during a Sustain Rapid Appraisal programme - click here. 
---
Please see below for the Sustain Midlands and East Rapid Appraisal Summary Report (2012).