Global Health Fellowships (OOPE)
School of General Practice
Professor John Howard - Head of Education & Quality - Primary & Community Care, Postgraduate GP Dean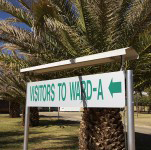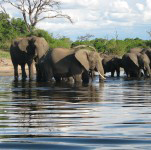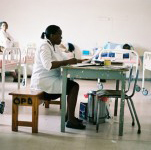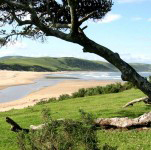 Global Health Fellowships for GP Speciality Trainees - Exciting! Challenging! Rewarding!
Health Education England, East of England (EoE) provides a number of Global Health Fellowships for GP Specialty Trainees and we are offering up to 26 such positions to those commencing GP training in August 2016.  This is an opportunity to gain experience that will both compliment your GP training and lead some to develop a career incorporating Global Health.  Previous trainees who have taken up the opportunity invariably describe the experience as life changing.
Global Health Fellows follow a 4-year GP training rotation that includes a year out of programme (OOPE) in rural community hospitals in South Africa through our partner Africa Health Placements (AHP) (www.ahp.org.za). The OOPE posts in South Africa will be undertaken at the end of ST2 and trainees will then return to complete their pre-arranged ST3.  In addition, Global Health Fellows will have dedicated educational support throughout their training - prior to departure, during the year away, and upon return to the UK.  Although it is not a compulsory part of the programme, we are keen to support Global Health Fellows who wish to obtain the Diploma in Tropical Medicine and Health (DTM&H).  To this end, we will consider applications for additional unpaid time out of programme, up to 3 months, for those who undertake this course of study.  We may also consider providing bursaries towards the DTM&H course fees, dependent on available funding.
Applications for Global Health Fellowships will be made at the same time as application to GP training in EoE through the GP National Recruitment Office (GPNRO) and details of the process can be obtained here: http://gprecruitment.hee.nhs.uk/Recruitment/GHF
Please look at our EoE Guide to Global Health Fellowships attached below, and answers to some of your additional questions can be found here:
For any other enquiries please e-mail Dr. Roger Tisi rtisi@nhs.net, GP Associate Postgraduate Dean, or Hilary Foster hilary.foster@hee.nhs.uk, Recruitment Coordinator, who will contact you and offer further information and advice.  Esther Diamini at AHP is also very willing to answer any questions you may have: estherd@ahp.org.za
To read stories from doctors who have returned from South Africa, please visit http://ww.ahp.org.za/newsroom/3/doctors-stories
Further information on the benefits of working abroad for British GP Trainee doctors can be found here:
http://bmcmededuc.biomedcentral.com/articles/10.1186/s12909-015-0447-6