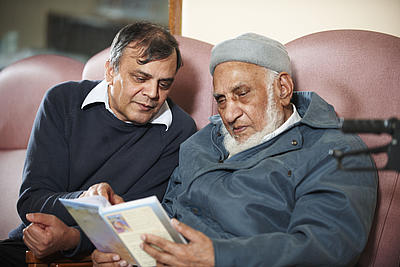 The East of England has a population of 5.8 million people with a higher than average proportion of people aged over 65. Although the vast majority of this population is from a white ethnic background, there are approximately 400,000 people from non-white backgrounds and it is expected that this number will grow in the future. In addition, the East of England has the highest concentration of gypsies and travellers in its population compared to the rest of England. The region has seen a rapid increase in migration in recent years with new arrivals from Europe, but overall migrants in the region are highly diverse in terms of their countries of origin and culture.
Cultural competence is the ability to provide care to patients with diverse values, beliefs, and behaviours, and tailoring healthcare delivery to meet patients' social, cultural and linguistic needs. In essence, it is the ability to interact effectively with people of different cultures and address health inequalities. Health Education East of England (HEEoE) is committed to ensuring that these principles are embedded within the training of our clinical teachers and trainees alike. HEEoE aims to create a working culture and practices that recognise, respect, value and harness difference for the benefit of the organisation and individuals. This commitment defines our approach to recruitment, training and management of trainees and staff alike, covering age, gender, race, religion, disability, and sexuality. 
These web pages bring together useful links, policies and training resources for our staff, clinical teachers and trainees. For more information please contact Dr Sarah Rann.