HEE Midlands
Dental Therapist Foundation Training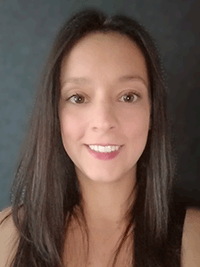 Dental Therapist Foundation Training Scheme
Training Programme Lead: Jodie Mahoney
Email: Jodie.Mahoney@hee.nhs.uk
Administrator: Patti Bradshaw
Email enquiry only:  dft.me@hee.nhs.uk
Study Day Location: Various PG Centres across Regions


Dental Therapy Foundation Training has been established and successfully running in the region since 2009. Initially it was based in the West Midlands. Since 2019 the scheme is covering the West Midlands, East Midlands and East of England (collectively known as the Midlands and East). The scheme is designed for newly qualified dental hygienists and therapists of up to two years post qualification.

Jodie Mahoney, the Programme Lead has been in post since 2014. Jodie is a dually qualified dental hygienist and dental therapist, who qualified from Sheffield in 2009. She has experience in both NHS and private general practice settings and teaches undergraduate students at the University of Birmingham. She gained her Post Graduate Certificate in Medical Education in 2017 and is a registered mentor. The duties of the Programme Lead are to support and mentor the foundation therapists through their first year in practice, as well as organising the 12-month study day programme.

There are 15 study days per year held at approved education centres across the region. They are a mix of lecture-style, hands-on, and small group discussion seminars. The study days are hosted by the Training Programme Lead with guest speakers in specialist subject areas relevant to the therapy scope of practice. There are training practices located across the entire Midlands and East region. Our Educational supervisors are experienced dentists who have a drive and enthusiasm for teaching and guiding newly qualified dental professionals into the world of general practice.