HEE Midlands
East Midlands Dental Foundation Training Schemes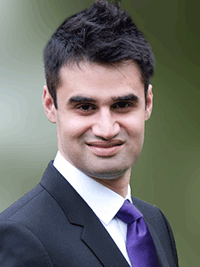 Leicestershire and Northamptonshire
Training Programme Director: Idnan Mehmood
Telephone: 0115 965 4291     idnan.mehmood@hee.nhs.uk
Administrator: Zara Elahi
Telephone:TBC     zara.elahi@uhl-tr.nhs.uk
Clinical Education Centre, Glenfield Hospital
Groby Road, Leicester. LE3 9QP
The scheme geography covers the Southern Leicestershire and Northamptonshire regions. Our study days are held at the Clinical Education Centres within Leicestershire and Kettering. These days complement your practice experience and will be led by experienced and knowledgeable speakers.

We have a network of experienced and established practices with enthusiastic supervisors who continue to devout great effort and time to ensure you have an enjoyable experience. They will ensure you continue to develop your clinical and professional skills throughout the year. I am sure you will find not just them but their wider teams receptive and helpful.

Idnan Mehmood is your Training Programme Director who has been in post since 2015. Before this role, he has been an educational supervisor for five years. He will aim to provide the support and structure to the whole scheme to enable completion of the requirements to achieve satisfactory completion. He will be supported by his scheme administrators as well other HEE staff involved in the provision and delivery of the training programme.