HEE Midlands
East Midlands Dental Foundation Training Schemes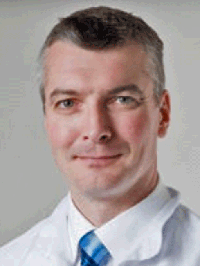 Derbyshire
Training Programme Director: Alexander Hannah
Telephone: 01298 214601     alexander.hannah@hee.nhs.uk
Administrator: Christian Fidler
Telephone:01623 622515 Extn:4231     christianlee.fidler@nhs.net
Administrator: Margaret Murray
Telephone:01623 622515 Extn: 3100     margaret.murray8@nhs.net
Education Centre, King's Mill Hospital
Mansfield Rd, Sutton-in-Ashfield. NG17 4JL
The Education Centre at Kingsmill has an excellent skills room with dedicated support staff. There are a wide range of facilities at the Hospital which we make use of during our study days. It is easily accessed from the M1 via junction 28. There are large car parks which are rarely full.

In addition to Kingsmill our Oral Surgery skills days are conducted in the education centre of Derby Royal Hospital which has been specially equipped for this purpose. The Derbyshire scheme has a wide variety of practice locations spread over a large geographical area. Many of the practices are close to the M1 corridor with a few in rural areas of the county such as Buxton and Wirksworth. Most of the educational supervisors have been involved with foundation training for many years. They have a varied background and provide a wide range of dental services which is reflected in the experiences of our Foundation Dentists.

Our Foundation Dentists usually hail from a wide variety of Universities. This gives the study days a friendly atmosphere where many different opinions are expressed from around the country. Alex has been the scheme TPD for five years and was an educational supervisor previously. He works in a training practice and has been providing primary dental care for thirty years. He has an interest in implant dentistry and is a member of the Derby County LDC. He lives near Macclesfield and commutes over the Pennines to work.