High Street Dental Clinic
Staveley, Chesterfield, Derbyshire
DDS, MClinDent in Periodontology
High Street Dental Clinic
The Educational Supervisor: I have been an associate at the practice since April 2019. I qualified from the university of Athens, Greece in 2003 and I completed a Master in Periodontology at the university of Sheffield in 2007. I started working  as an associate in the UK back in 2005, owned my own practice in Greece and have been working continuously in the UK since 2011 as an associate dentist, enjoying all aspects of dentistry.
The Practice: The practice is located in a two-storey building in Staveley, a small town in the borough of Chesterfield. There are 6 surgeries after an extension in 2018, all air conditioned and fully equipped, including digital radiography and ultrasonic scalers in each room. Also, waveone rotary endodontic system and apex locator are available when needed. The practice is fully computerised using Software of Excellence (SOE) and clinipads for patients to sign all necessary documents. There is a sterilisation room in accordance with the latest guidelines, a reception area, two waiting areas for patients, a staff room/kitchen and toilet facilities with disabled access. There is staff parking available as well. 
There is a standard operating procedure in accordance with all current guidelines during the pandemic. All surgeries are equipped with air purifiers to reduce the fallow time after every aerosol generating procedure. 
Currently 6 associate dentists work at the practice and there is a foundation dentist as well, as one of the associates has been an Educational Supervisor since 2018.
There are experienced and friendly nurses, receptionists and a practice manager at the practice, a hard working team smoothly facilitating practice's day to day needs. 
There is a long established list of patients constantly expanding with many new patients attending. This has helped the foundation dentists of our practice to be exposed to various aspects of dentistry.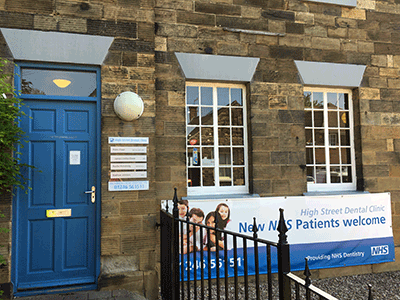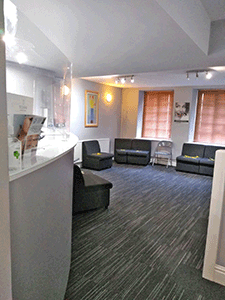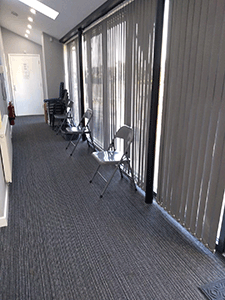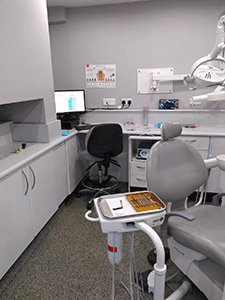 The Area: Staveley is a market town in the borough of Chesterfield, 5miles distance from Chesterfield and 13miles from the city of Sheffield. There are many local amenities nearby like supermarket, restaurants, post office, sandwich shops. The practice is located on a main road with good transport links. Nearest bus station is less than 5 minutes walking distance from the practice.
Other Points of Interest: The owner of the practice is a very experienced dentist and has been an Educational Supervisor for over 10years. He is always happy to provide his support when he is present at High Street Dental Clinic.